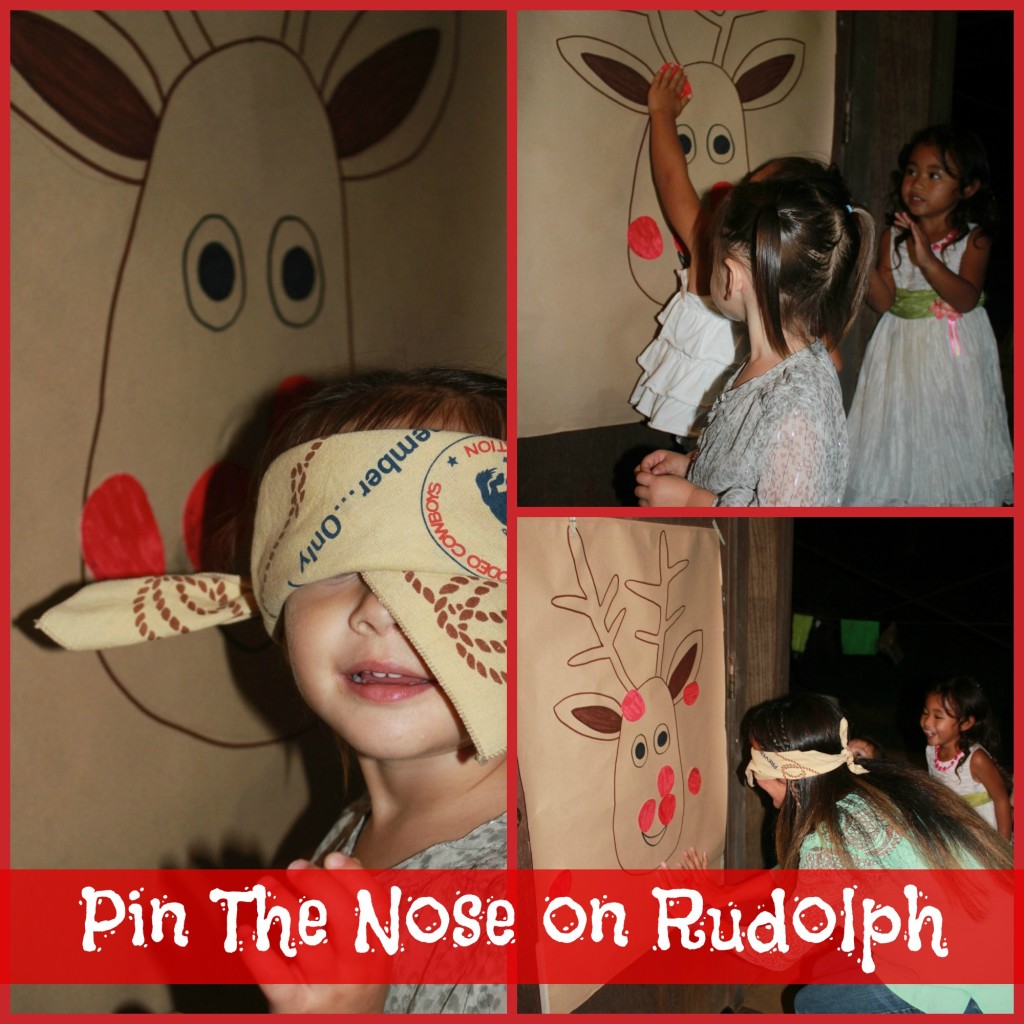 Here's a fun game for a Christmas Party.  We played it at our annual family Christmas Party last Christmas Eve.  The kids enjoyed it, and some of the adults played too!
I actually came up with the idea just a few hours before the party started.  I got a piece of brown paper and drew a reindeer without it's nose.  Then I cut out ovals and colored them red.  If I had planned ahead, I would have bought some red paper.  Coloring those in took the most time.
I gave each kid a red nose, put on the blindfold, and had them try to place Rudolph's nose.  To make it harder for adults and older kids, you can spin them around a few times!  It's an easy game to put together that is sure to bring lots of fun and laughter.