Pin The Nose on Rudolph is a fun and exciting Christmas themed variation of Pin The Tale on the Donkey. It's the perfect game for any Christmas Party or celebration.  We played it at our annual family Christmas Party last Christmas Eve.  The kids really enjoyed it, and some of the adults were eager to join in as well!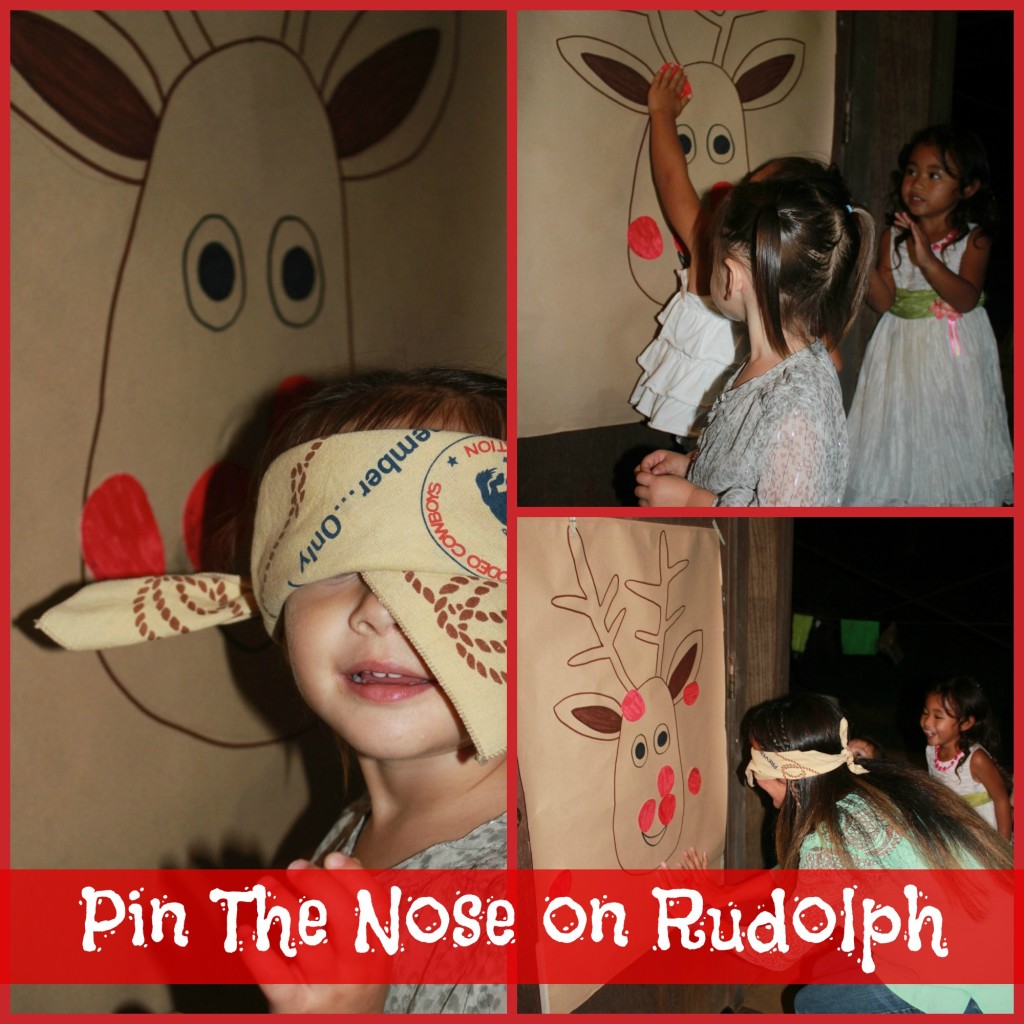 I actually came up with the idea for the game just a few hours before the party started.  I decided we needed some fun activities to keep the kids busy, when this idea popped into my head. Making the game cost next to nothing, since I already had all the materials to make it. All you need is a large piece of paper, markers, tape and a blindfold (we used a handkerchief).
First, I got a large piece of brown paper and drew a simple reindeer without it's nose.  Next, I cut out a bunch of circles and colored them red.  If I had planned ahead, I would have bought some red construction paper.  Coloring those in took the most time.
When it was time to play, I gave each kid a red nose, put on the blindfold, and had them try to place Rudolph's nose where it belongs.  To make it harder for adults and older kids, you can spin them around a few times!  You'd be surprised how hard it is to walk straight even without being spun. Pin The Nose on Rudolph is an easy game to put together that is sure to bring lots of fun and laughter. The great thing is, you can easily play over and over again if you want.
I'd love to know – Are there any fun Christmas Party games you enjoy playing?