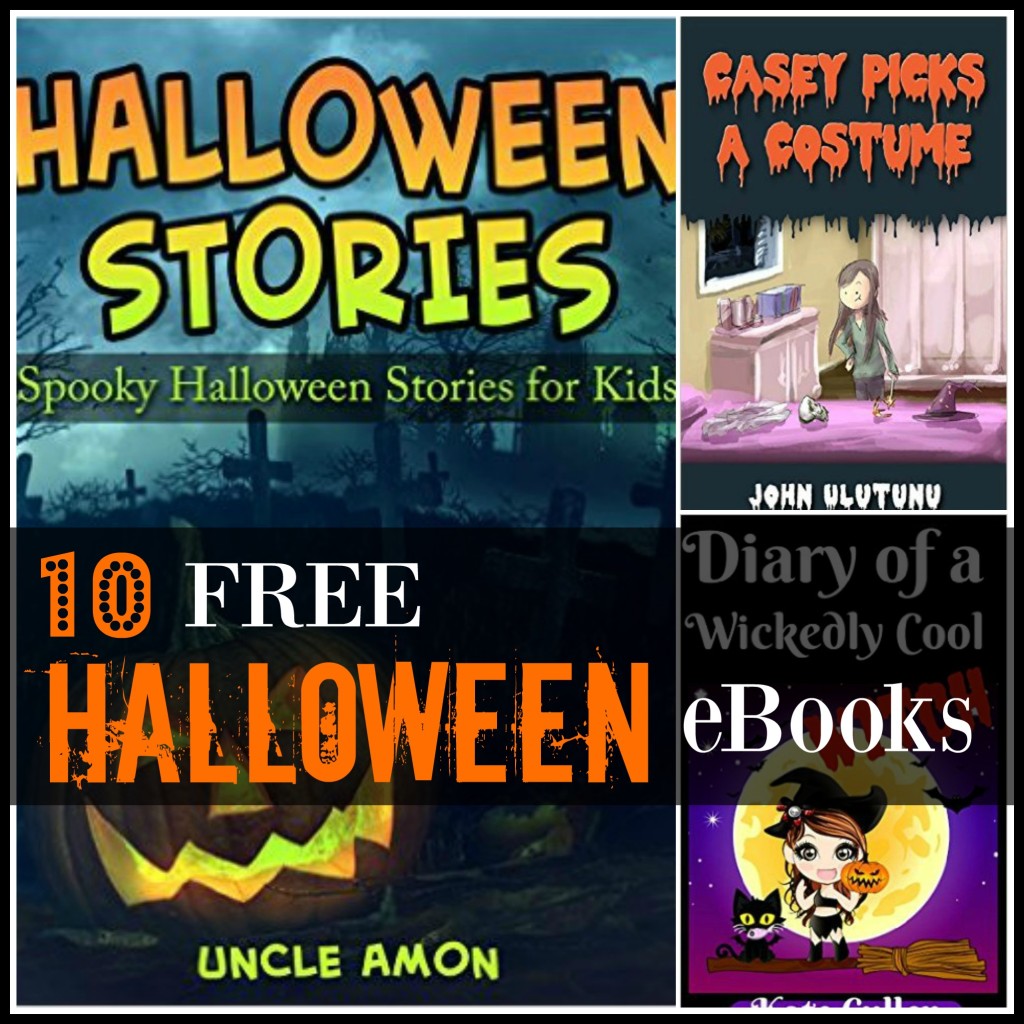 It's that time of year!  The time for monsters, ghouls, witches, and jack-o-lanterns.  My oldest is excited to dress up and go trick-or-treating while my 5 year old says she wants to stay home this year.  She's deathly afraid of all the scary costumes!  You should see her reaction when we're in the Halloween aisle at Target.
Are your kids ready for the big day?  What are some ways you celebrate?  The girls always dress up in costumes and we normally go trick-or-treating in our neighborhood.  This year my sister's having a "Trunk-or-Treat" at her house which I think is the best idea ever!  She's invited some friends and family and the kids will go trick-or-treating from car to car rather than door to door.  I'm sure it'll be lots of fun and might just turn into a new Halloween tradition!
As the 31st draws near, why not get your kids in the spirit of Halloween with some Free Halloween eBooks?  Along with  dressing up, trick-or-treating, and carving pumpkins, we also like to celebrate Halloween by reading Halloween stories and watching Halloween movies all throughout the month of October.  It really adds to all the excitement of the Holiday.
I searched through Amazon and found 10 FREE kindle books that I hope you and your kids enjoy. These stories are sure to thrill and excite your little readers.   Learn some silly new Vampire Jokes, educate yourselves with some interesting Halloween facts, and snuggle up for some spooky stories too!  You'll find it all and more in the books listed below.
Enjoy and have a Happy Halloween!