An Ice Cream Birthday Party sounds awesome right?  What's a birthday without ice cream? The Ice Cream theme is a fun one, there's so much you do with it to make it lots of fun and enjoyable.
My sister threw an Ice Cream Themed Birthday Party for my nieces first birthday.  Everything looked great, and although time consuming, it was such fun to put it all together.  It all turned out absolutely amazing. I took a bunch of pictures as I was in love with the decor, food and everything about the party.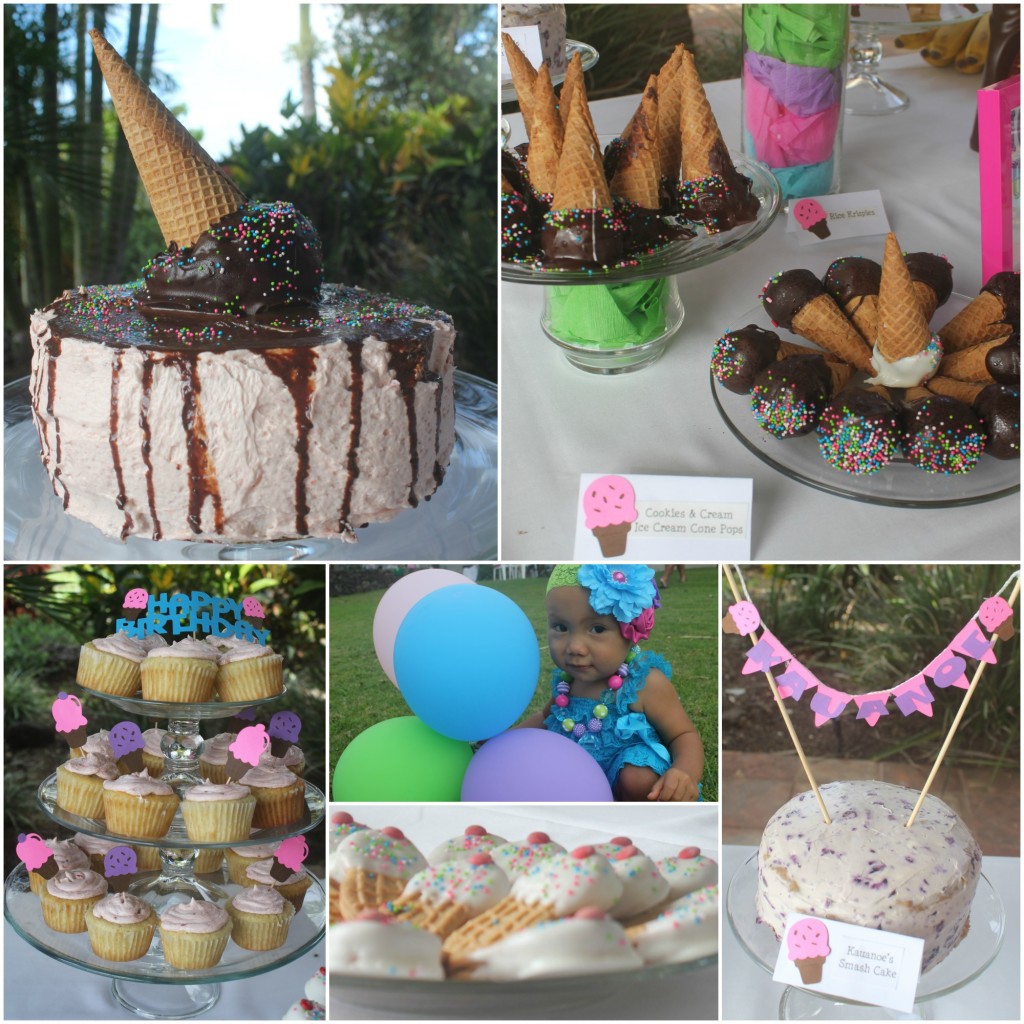 What's a Party without dessert?  This Ice Cream Party featured a nice variety of Ice Cream themed treats including Cookies N' Cream Ice Cream Cone Pops, Homemade Birthday Cake topped with a melting ice cream cone, Nutter Butter Cookies turned into Ice Cream cones with sprinkles on top, and more!  Of course, it wouldn't be complete without a yummy and healthy banana "Smash Cake" for the birthday girl!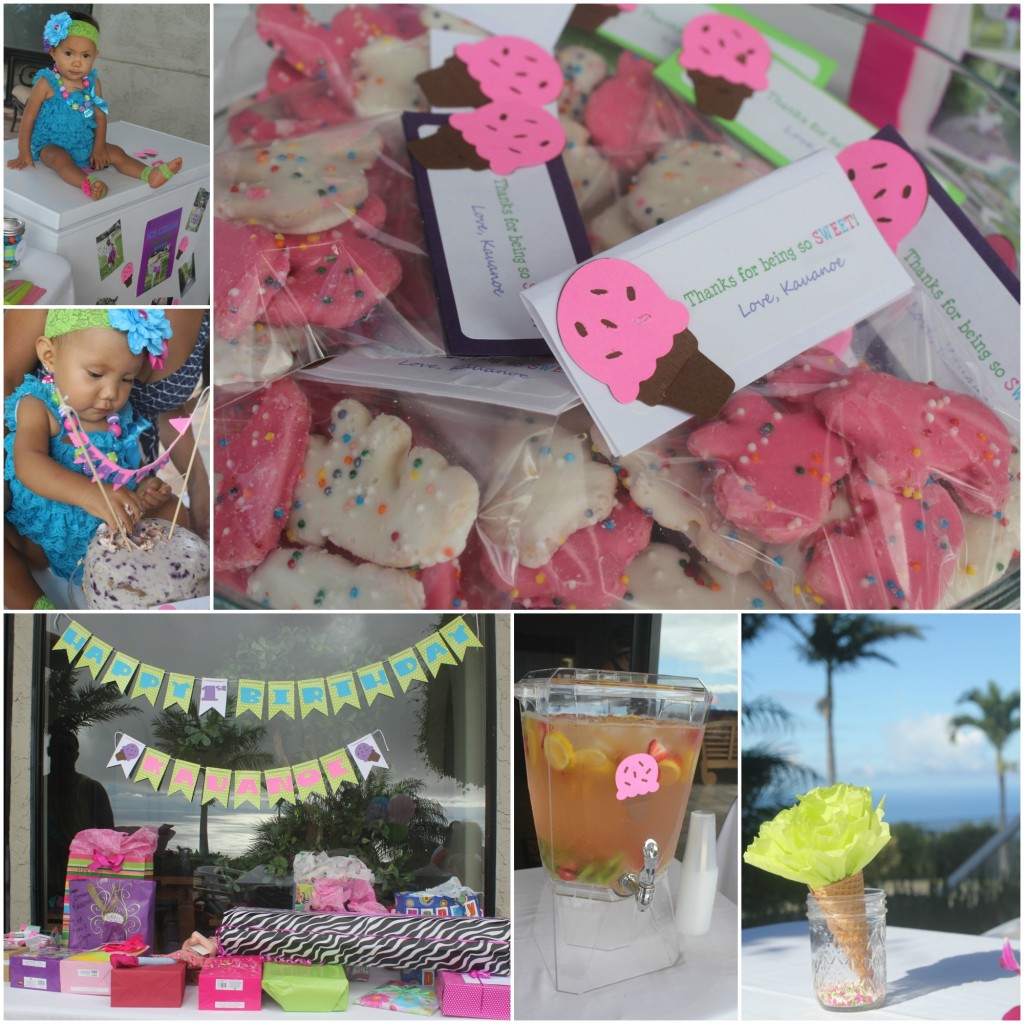 The decor was simple, yet very creative!  Tissue paper pompoms were stuffed into ice cream cones.  The cones were placed in mason jars filled with a little bit of sprinkles.  Simple & cute!  Along with the ice cream cone mason jars, a pretty flower arrangement was placed on each table.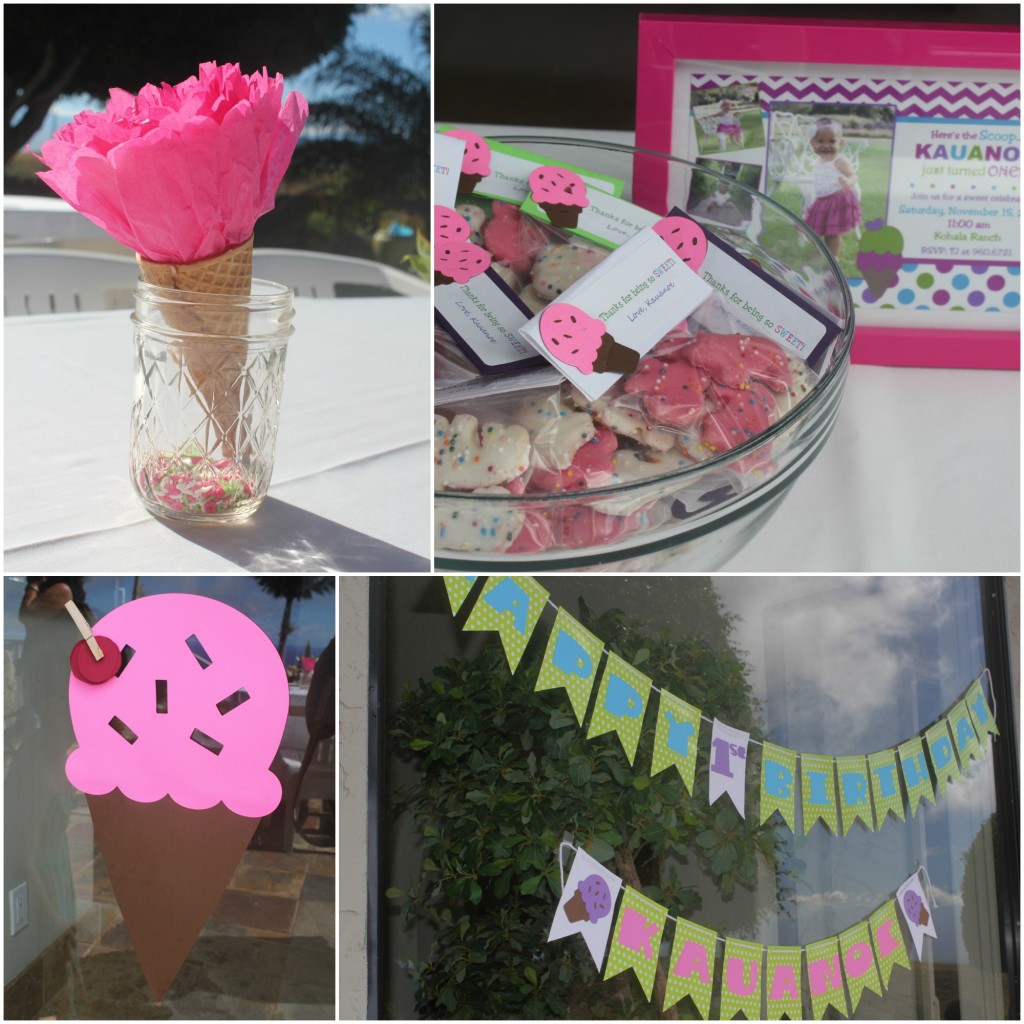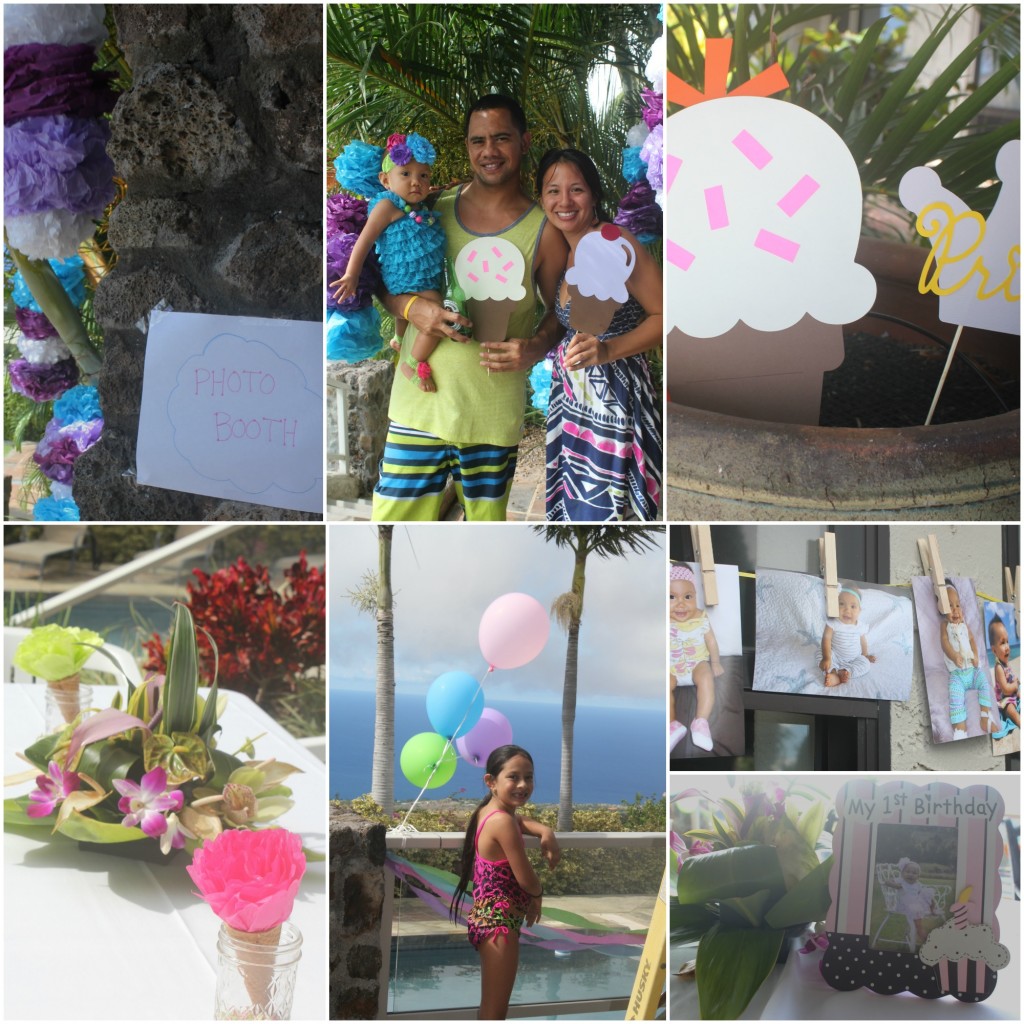 There were all kinds of fun things to do at the party.  The kids enjoyed swimming….of course, but there was also a photo booth and Pin-the-Cherry on the Ice Cream Cone game to help keep everyone entertained.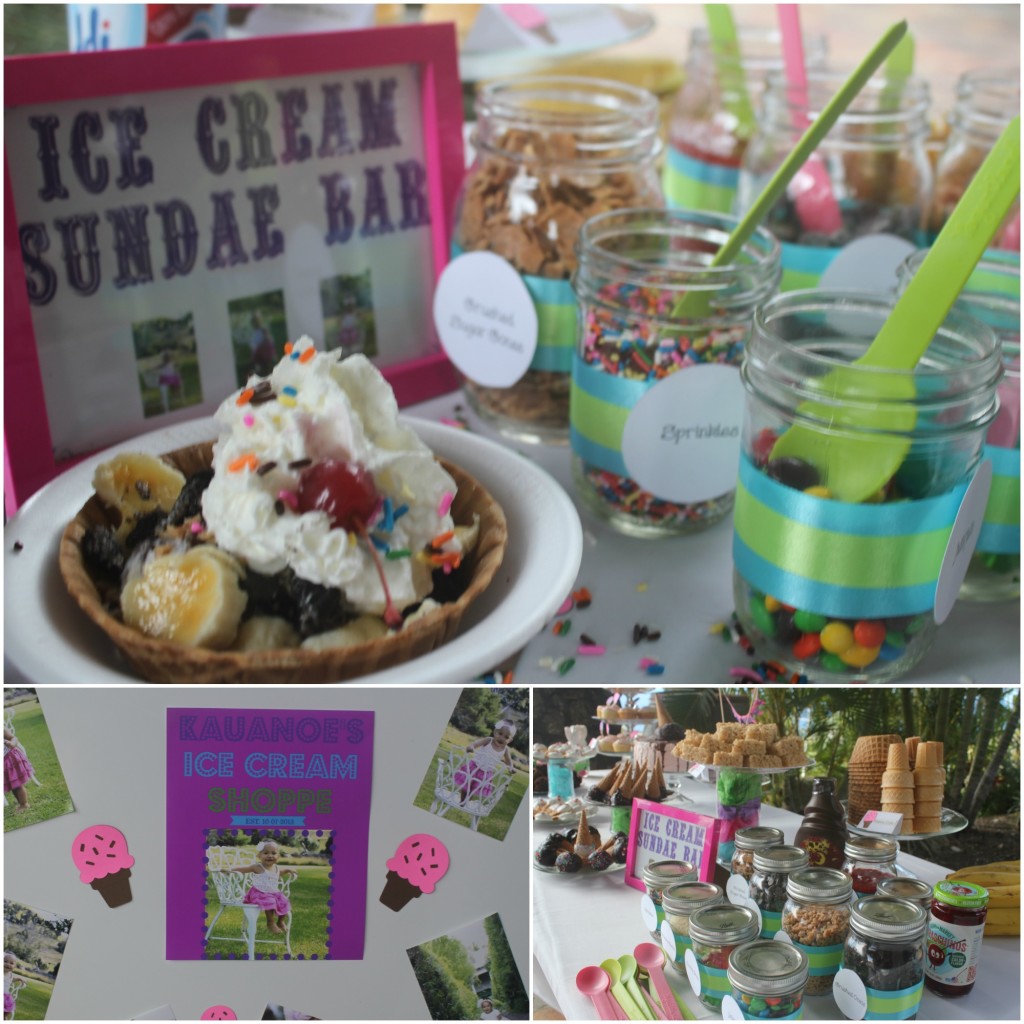 One of my favorite things about the party?  The food!  There was a mouth watering layout including pulled pork sliders, shrimp kebabs, korean chicken, prime rib, crab cakes and more!  And of course, the highlight of the party….the Ice Cream Sundae Bar!  If you're planning an Ice Cream party, the sundae bar is a definite must.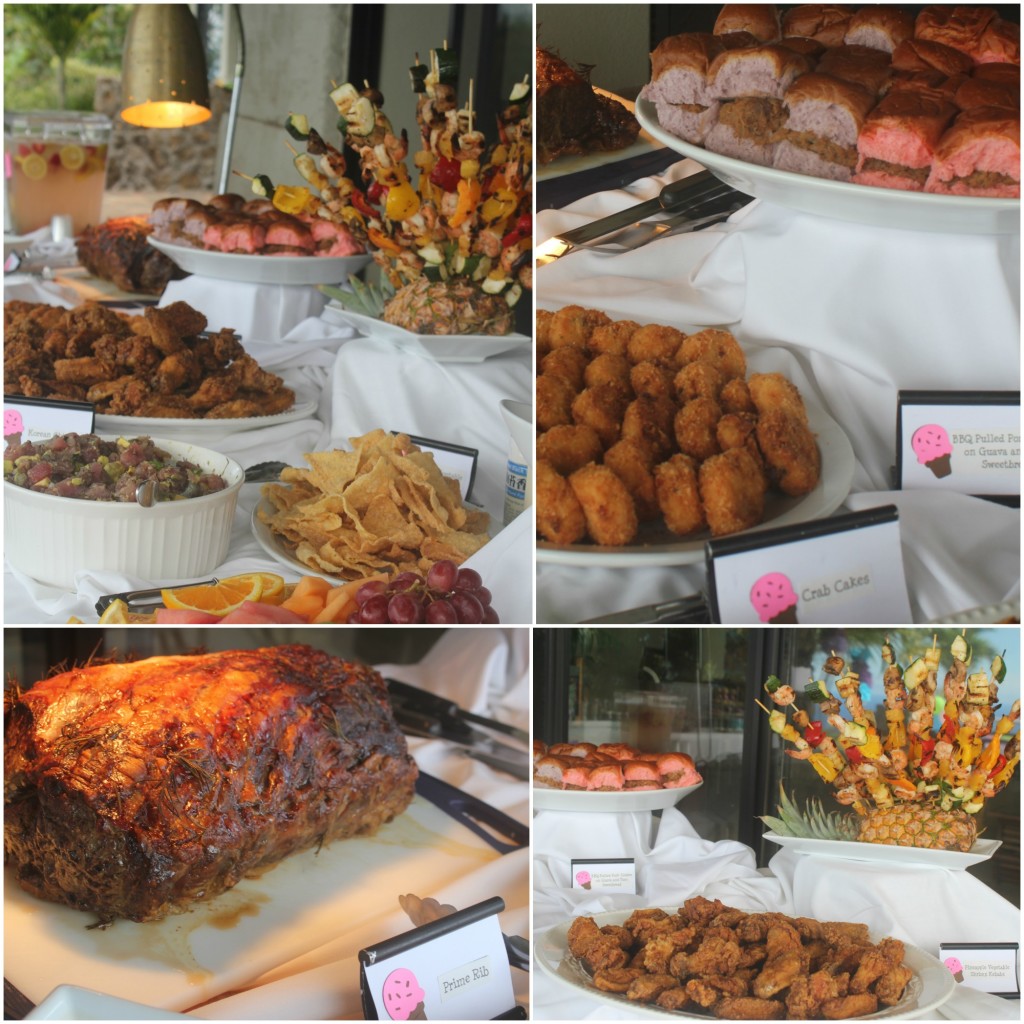 Have you ever been to or made an Ice Cream Party?  Have any more fun ideas?  Let me know in the comments below!
More Parties You May Enjoy
Nautical Themed Welcome Baby Party
Strawberry themed Birthday Party
DisneySide Mickey & Friends Party