I've seen lots of these adorable flower headbands around, and have even purchased a few.  I always wondered how hard they were to make.  I'm not the craftiest person, but I thought I'd try making some on my own.  I found all of the material to make these headbands at Sunshine Shoppe Supply where you can find craft supplies at wholesale prices.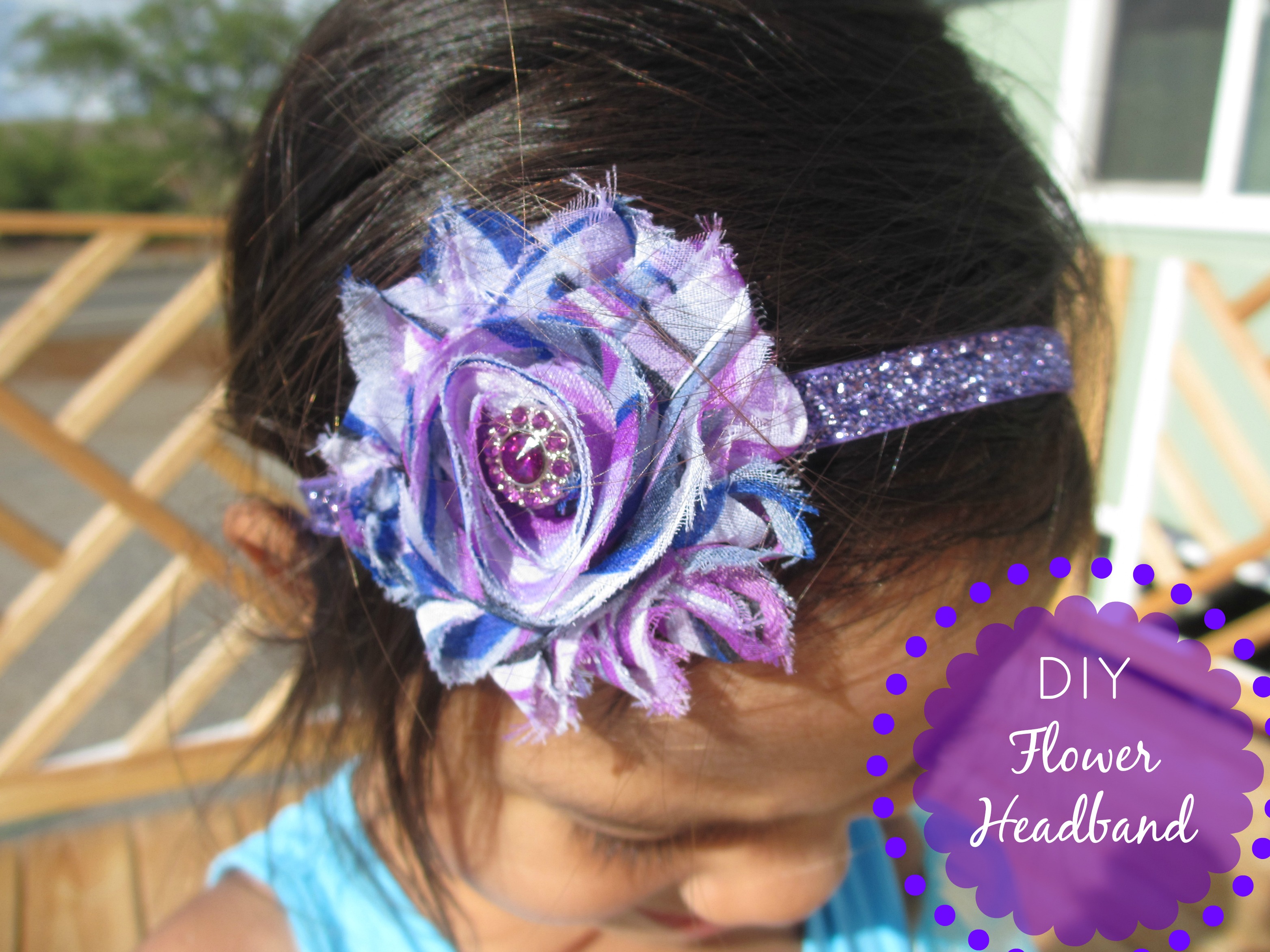 The headbands were surprisingly easy to make.  From start to finish, these headbands can be made in just a few minutes.  To make a headband you'll need some elastic.  I used the Glitter Stretch Elastic for this headband.  The elastic comes in many colors and prints.  For measurements for your headbands, you can refer to this size chart.  Along with the elastic, you'll need a flower of your choice.  The flower used for this headband is the mini shabby chiffon printed flower in purple rainbow.  You can also add a pretty button to the center of the flower if you'd like.  The last piece you'll need is a felt circle in a coordinating color.  To put it all together all you'll need is a hot glue gun.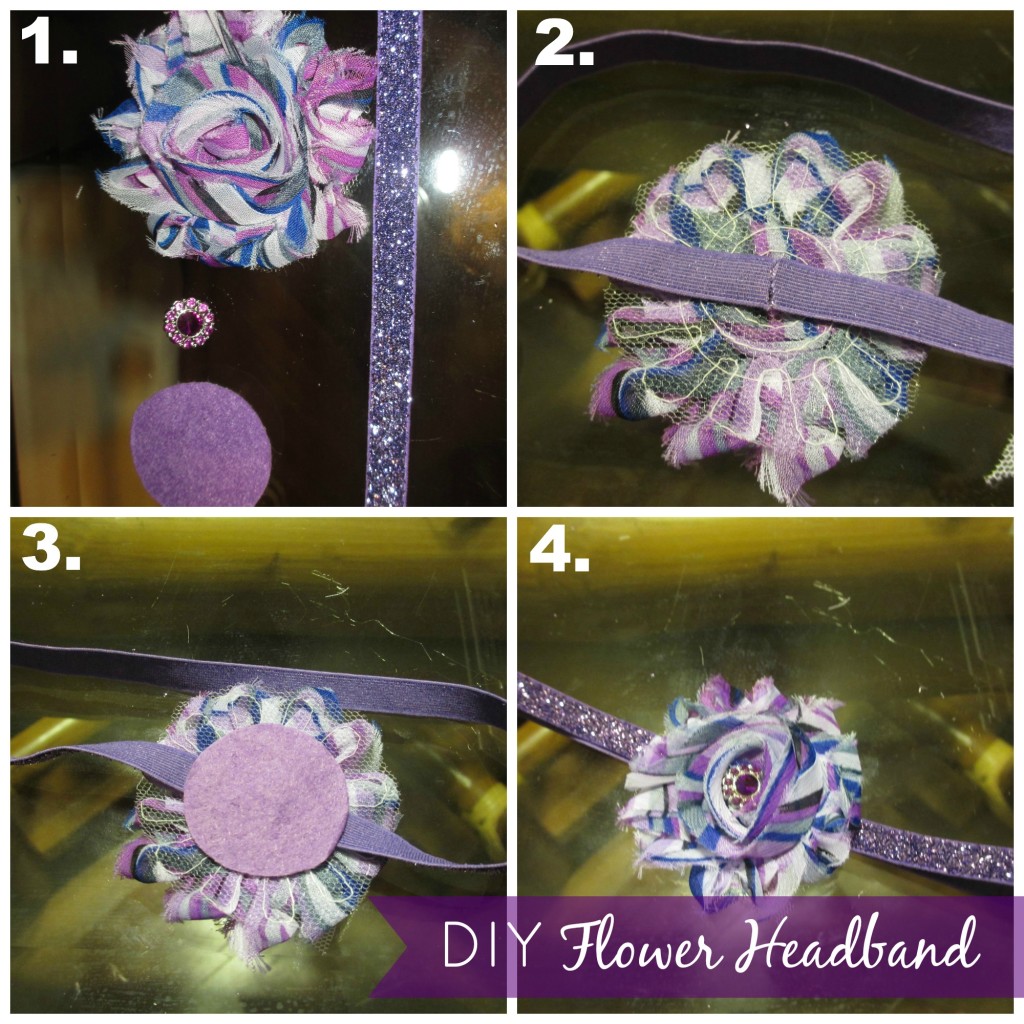 Step 1: Cut a piece of elastic to the size you need.
Step 2 (optional): Use a hot glue gun to attach a button/embellishment to the center of the flower
Step 3: Form the headband and glue the flower onto the elastic where both ends of elastic meet
Step 4: Glue the felt circle onto the elastic covering the area where the elastic joins.
That's it!  4 Simple steps and you've got a headband.  Try it for yourself and tell me how it goes.
Disclosure:  I received these supplies in exchange for this post.