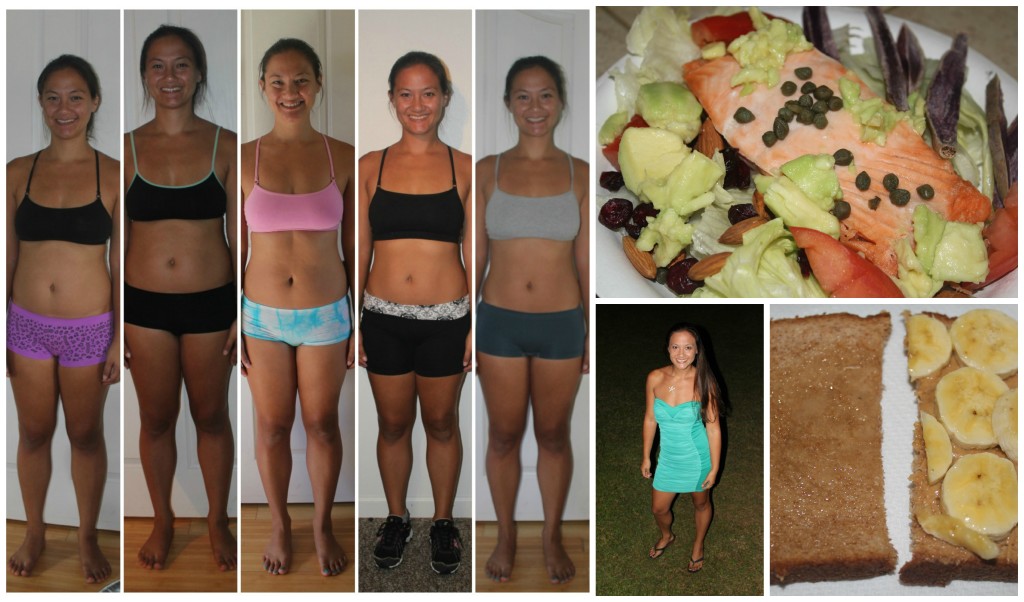 Back in July 2012 my husband and I had decided to start a journey of being healthy.  We got rid of all the unhealthy foods in our house and went shopping for healthy options.  We spent time in the grocery store reading labels and were amazed by all the bad stuff they put in the foods we thought were "healthy".  Along with eating healthy we also started the Insanity workout.  It was intense, a definite challenge, but we pushed through!
I had written a post after one month of our workouts showing our progress so far.  It felt great that we were doing so well.  I could feel my body changing for the better every day.
Some of  you may have noticed that I never posted a part 2 with our final results.  Why?  Well, unfortunately just a few days before we were done, my hubby went back to work.  He'd come home in the evenings too tired to exercise.  I couldn't motivate myself to do it on my own, so that was it, we just stopped.  I could kick myself!  I'm disappointed that I didn't just stick with it.  Now I can't say I completed the Insanity challenge.  It was definitely a great workout and the results showed that it really worked.
Here we are about a week or two after the Insanity Workouts.  I want that body back!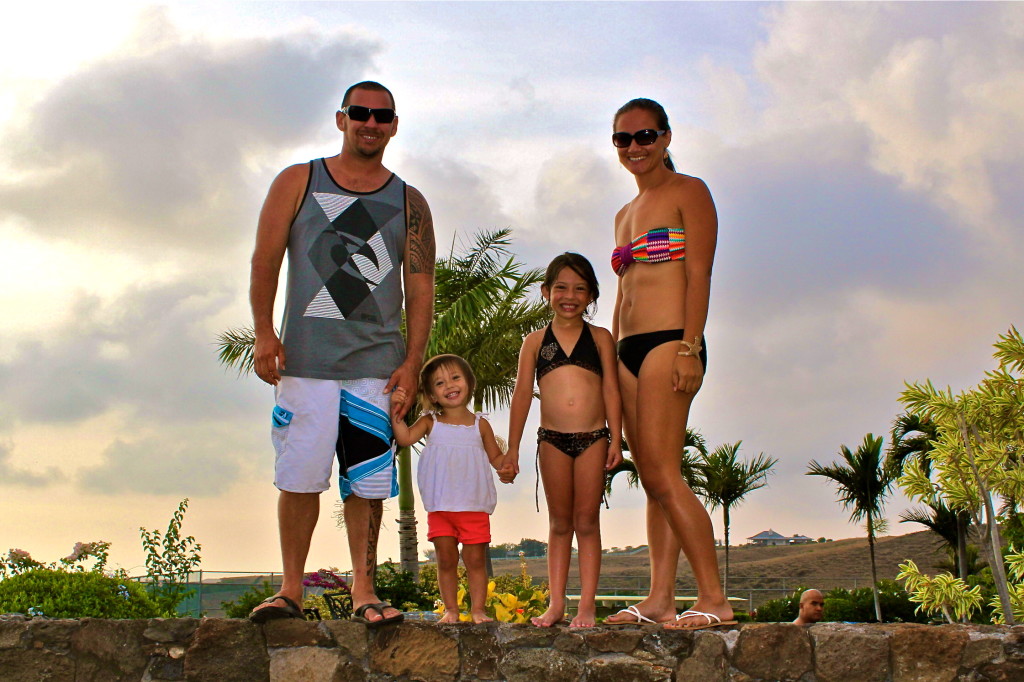 So, what happened after that?  Well, we continued to eat healthy and was able to keep the weight off for a couple months, then the holidays rolled around.  Halloween candy, Thanksgiving dinner, Christmas desserts, gifts of food, and yummy dinners, the weight started piling back on.  Food was truly my weakness!  It still is.
Now it's May, and sadly I am back at where I started in July 2012.  I didn't realize I had gained all that weight back.  I just bought some new shorts recently and my normal size didn't fit, but I just figured the sizes were wrong!  There was no way I could've gone up a size, right?  I finally jumped on the scale, something I haven't done in months, and unfortunately, it was true, I had gained all that weight back.  I decided it was definitely time for a change.  I finished up my pint of Ben & Jerry's in the freezer as there was no way I was gonna let that go to waste.  Then I told myself, now is the time to really do it, and the very next day I did.  It's time to be healthy once again.  Time to shed this weight.
Here's my "BEFORE" pic, taken a few days ago.  Let's hope I see a change soon.

I've been drinking Shakeology once a day and using it as a meal replacement for either breakfast or lunch.  I love it!  I'll write a post on it soon.  I stopped snacking so much during the day, and really think about what I'm putting into my body.  I bought a really cute dress at Macy's.  It's my goal dress as I can't wear it just yet.  It's fitted and shows off my belly.  I swear it makes me look 3 months pregnant!  I'm hoping that in a month or two i'll be able to actually go out in public with it.  I'm going to do this, and hopefully this time I stick with it! Wish me luck!
Want to get healthy too? Join my Get Fit Be Healthy group on Facebook!  Sign up at Beachbody HERE.  Let's face this journey together 🙂