In early September Disneyland was transformed to celebrate Halloween Time.  We arrived just in time to join in on the Halloween festivities and enjoy all the fun decorations.  Our first day at Disneyland was on Monday, September 29th.  It's been years since I last visited Disneyland, and it was the first trip for both my daughters.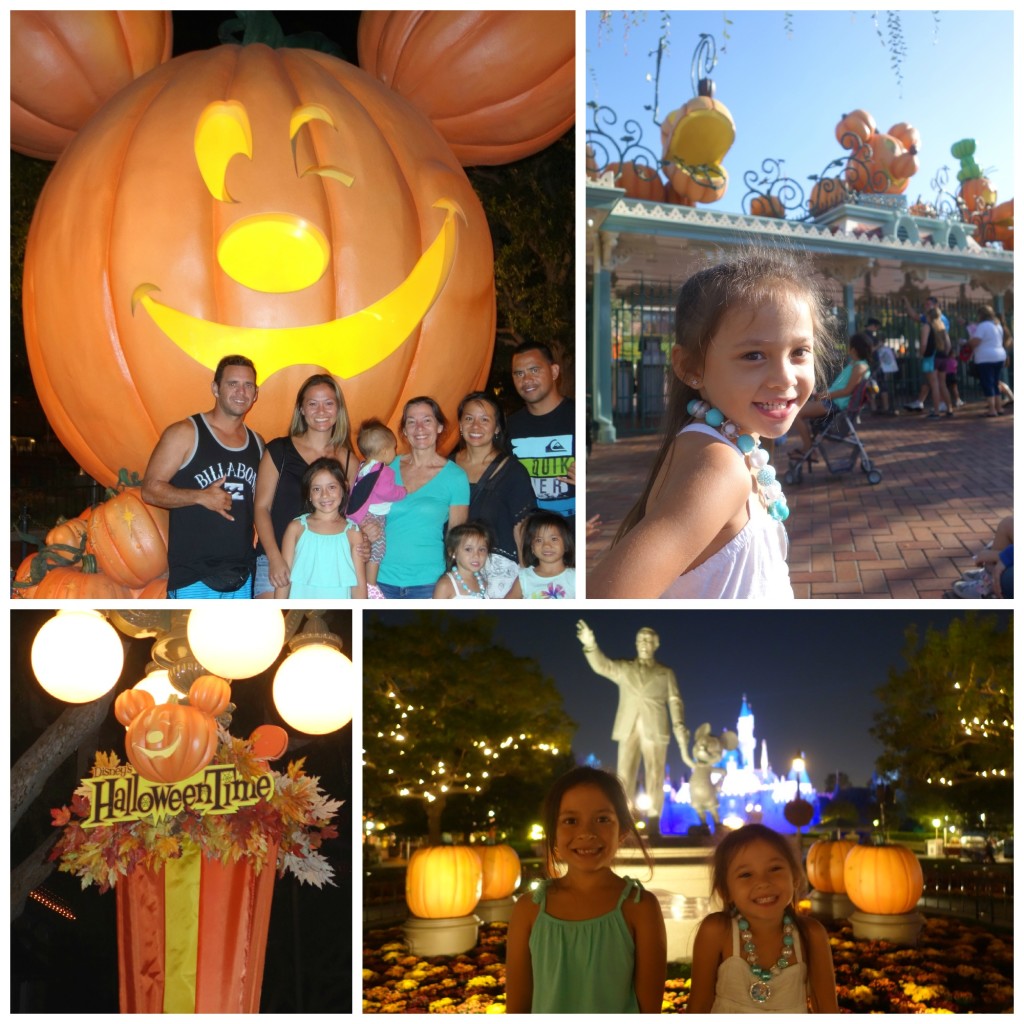 The first thing I noticed as we approached the gates was the cute Disney Character Pumpkins above the entry.  It's such a festive way to welcome guests into the park.  Throughout the park, I noticed cute touches of Fall and Halloween including  Pumpkins and jack-o-lanterns, Mickey ghosts, and Halloween themed treats.
One of my reasons for choosing to visit Disneyland during the Fall rather than Summer was the hope that the parks wouldn't be too crowded.  On our first day, the crowds were pretty low and we were able to get on most rides pretty quickly.  There were a few rides, like the teacups, that didn't have a line at all!  It was definitely a nice way to start our vacation.  On Thursday, October 2nd, we spent the day at Disney's California Adventure.  Again, the crowds were pretty low which was nice.  We were one of the first through the gates, so we were able to walk right on to Radiator Springs Racers.  It turned out to be one of my favorite rides!
Other than the decorations, there are a few other things that make Halloween Time at Disneyland so special.  For one, you can enjoy all the Halloween fun at Big Thunder Ranch's Halloween Carnival.  Some special activities include  playing games, coloring face masks, watching a magic show, and Conjuring a Villain!  You'll also get the chance to see some characters in costume.  We saw Minnie, Goofy, Chip & Dale, and Mickey while we were there.  In the Conjure a Villain tent, we conjured Captain Hook!  The Halloween Carnival was a fun little getaway to take a break from the rides for a bit, and it really wasn't crowded at all.  The kids even won Disney Tattoos by spinning the wheel, and got to take home their face masks too.  Those made nice little souvenirs, especially being absolutely free!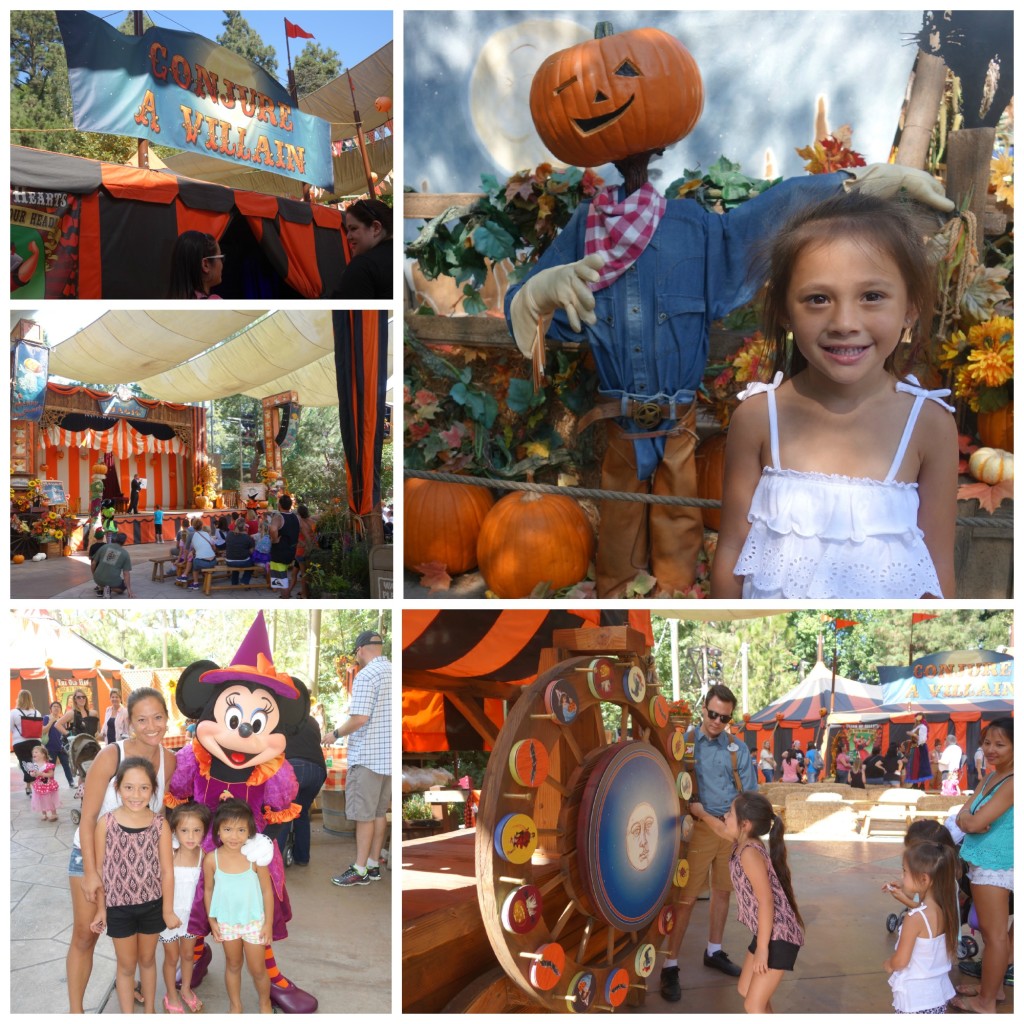 Another thing that makes Halloween Time at Disneyland special and unique is that the Haunted Mansion is transformed to Haunted Mansion Holiday.  It was all very festive. We loved the decorations.  Haunted Mansion Holiday is inspired by Tim Burton's The Nightmare Before Christmas.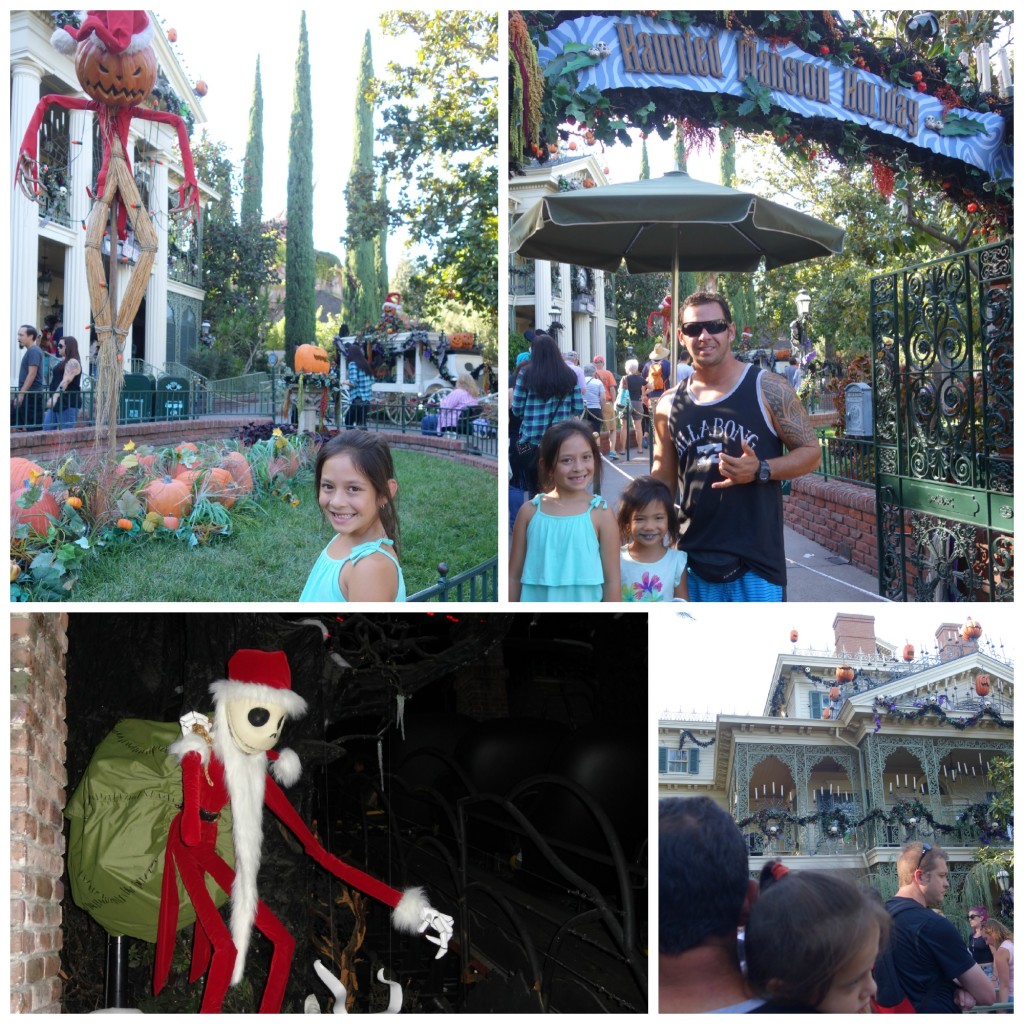 One of the best things about Halloween Time at Disneyland would have to be Mickey's Halloween Party.  It's a special event held on select nights beginning some time at the end of September through Halloween.   You'll have to purchase a separate ticket for the 5 hour event, which also allows you to go in three hours before the party starts!  Once the party starts, those who have not purchased a ticket to the event will have to leave for the night.
Mickey's Halloween Party features treat trails as well as exclusive entertainment such as a Monsters U Dance Party, Halloween Screams Fireworks, and Mickey's Costume Party Cavalcade just to name a few.  We did just a few treat trails and still ended up with way too much candy!  Some treat stations had healthy options as well.  The night flew by way too quickly, but we still got to do a lot.  Although it was pretty crowded, the lines for the rides really weren't long at all.  At just $63 per person, the Halloween Party was definitely worth it and highly recommended!  It was definitely an enjoyable night for everyone.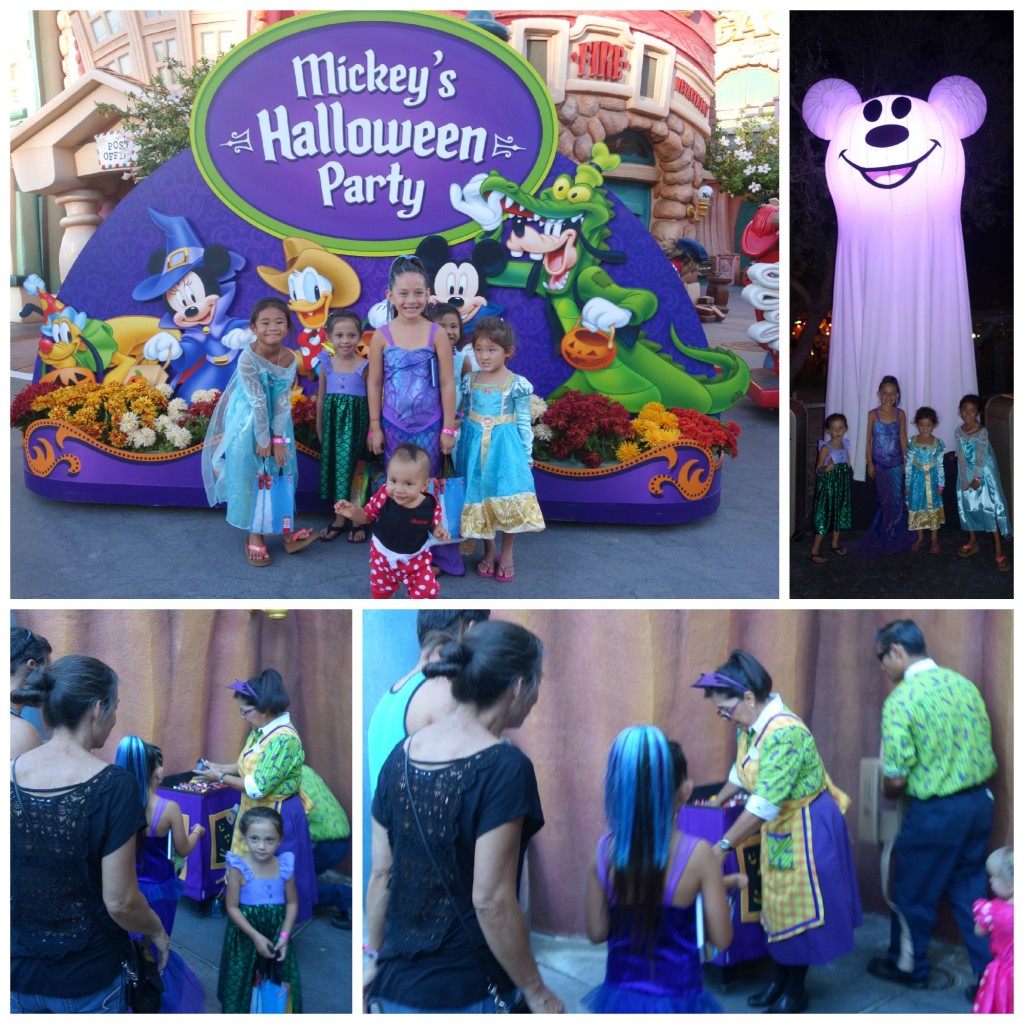 Have you ever been to Halloween while all the Halloween festivities are going on? What was your favorite part? I can't wait to visit Disneyland again, and when we do, it'll definitely be in the Fall.
If you're planning a trip to Disneyland anytime soon, be sure to stop by Get Away Today to check out their current specials.