It had been over two years since we'd gone on a family vacation.  A getaway was definitely long overdue.  Work was slowing down for my husband and he got laid off at the end of May.  It was the perfect timing for a Summer vacation.
We left for Oahu on June 1st.  I was thrilled to finally get off this island and happy for the change in scenery.  There's so many things to do on Oahu, lots of great family activities.  We tried to fit in as many as we could!
When we first got there we stopped by Chuck E. Cheese for lunch and a little fun.  The kids weren't too fond of Chuck E. Cheese, but they loved the games and rides.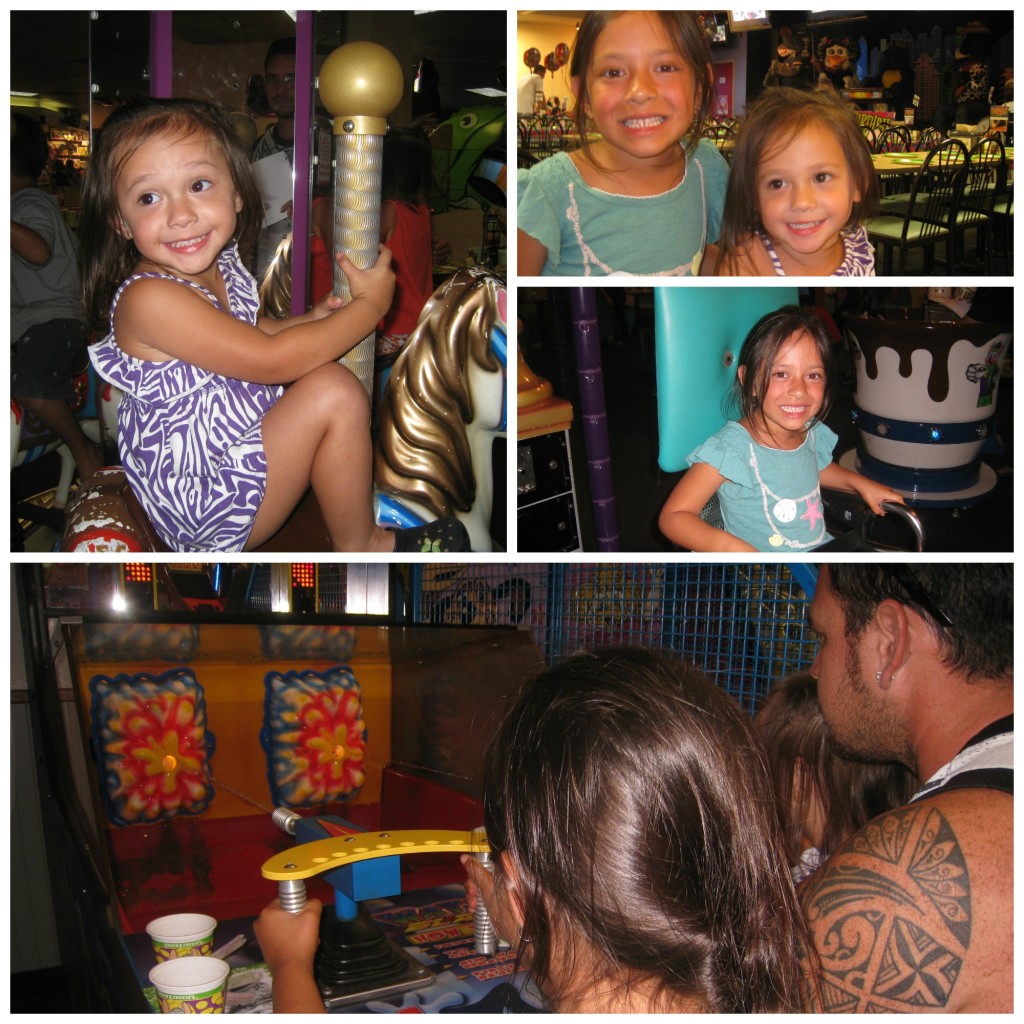 The Polynesian Cultural Center was awesome.  We went there twice, once for a buffet dinner and show and then again to enjoy the center during the day time hours.  There was a special going on for Kama'aina (Hawaii residents) where you could eat at the buffet and watch the "Hā: Breath of Life"  Show for just $25.  That's an amazing deal as it normally would cost $71.90 per person.  Although the dinner wasn't the best, the show was wonderful!  It's a story of passion, ignited by fire, song and dance. The symbolic story of Mana and his beloved Lani, punctuated by Polynesian dance, music and blazing fireknives, is told in "Hā: Breath of Life," a stunning, new evening show featuring over 100 Polynesian natives, special effects, animation and surround sound. It is a Pacific isle saga of birth and death, love and family, triumph and tragedy.
During the day we visited the 6 different authentic Polynesian villages.  The villages included Hawaii, Tahiti, Samoa, Aotearoa, Fiji, and Tonga.  There are different cultural activities at each village as well as presentations throughout the day.  There was so much to do, our day really flew by!  After visiting all of the villages we watched the "Hawaiian Journey" movie.  It was about 15 minutes long.  What made it special was the special effects.  The chairs moved, we could smell the flowers and felt splashes of water!  We ended our day with the canoe ride, which was actually quite fun as we had a very entertaining tour guide.
If you are ever on the island of Oahu, I highly recommend you add the Polynesian Cultural Center to your list of things to do.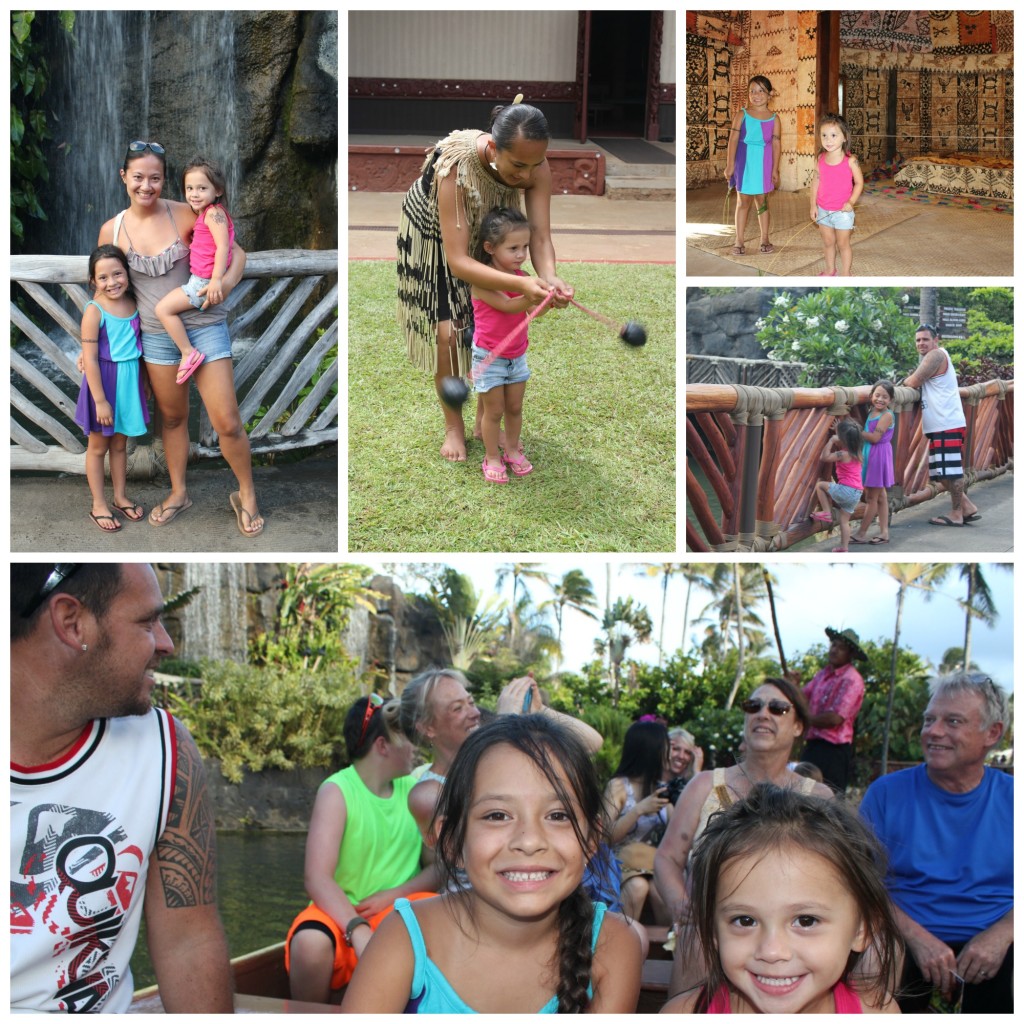 The Honolulu Zoo was the one place my two year said she wanted to go after she saw pictures of her cousin at the zoo.  She kept telling us she wanted to see the animals.  The hippos, lions, and dolphins!  We did see hippos and lions, but sorry…no dolphins!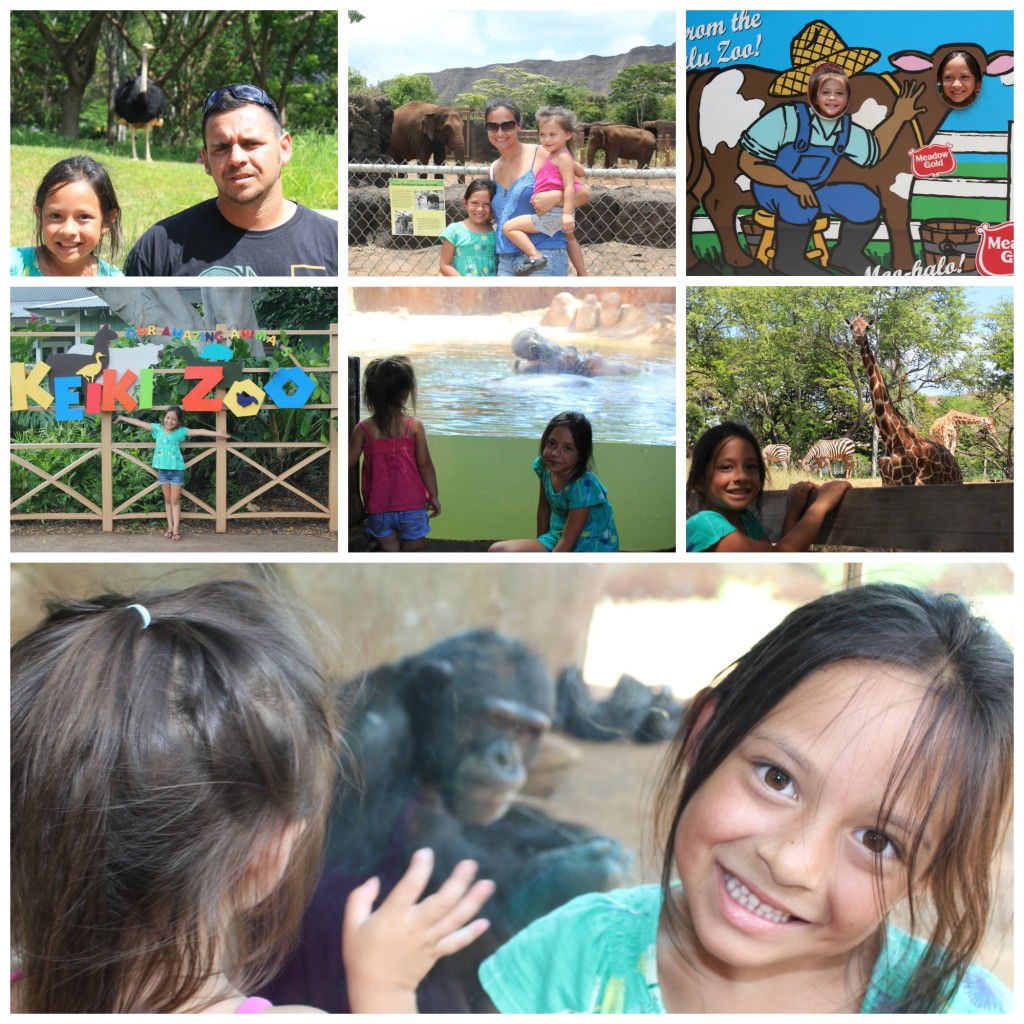 The Ice Palace is a skating rink which was one of my husbands favorite places when he was a kid.  He was excited to bring the girls there.  Yes, you can really go ice skating in Hawaii!  I'm not very fond of ice skating.  I'm too afraid of falling on the hard ice, but my husband and the girls all loved it.  We stayed for a few hours and by the end my six year old really got that hang of it, she did great.  My two year old, didn't want to get off the ice, every time my husband brought her off to rest, she wanted to go back!  Although I didn't skate, I had fun watching from the stands.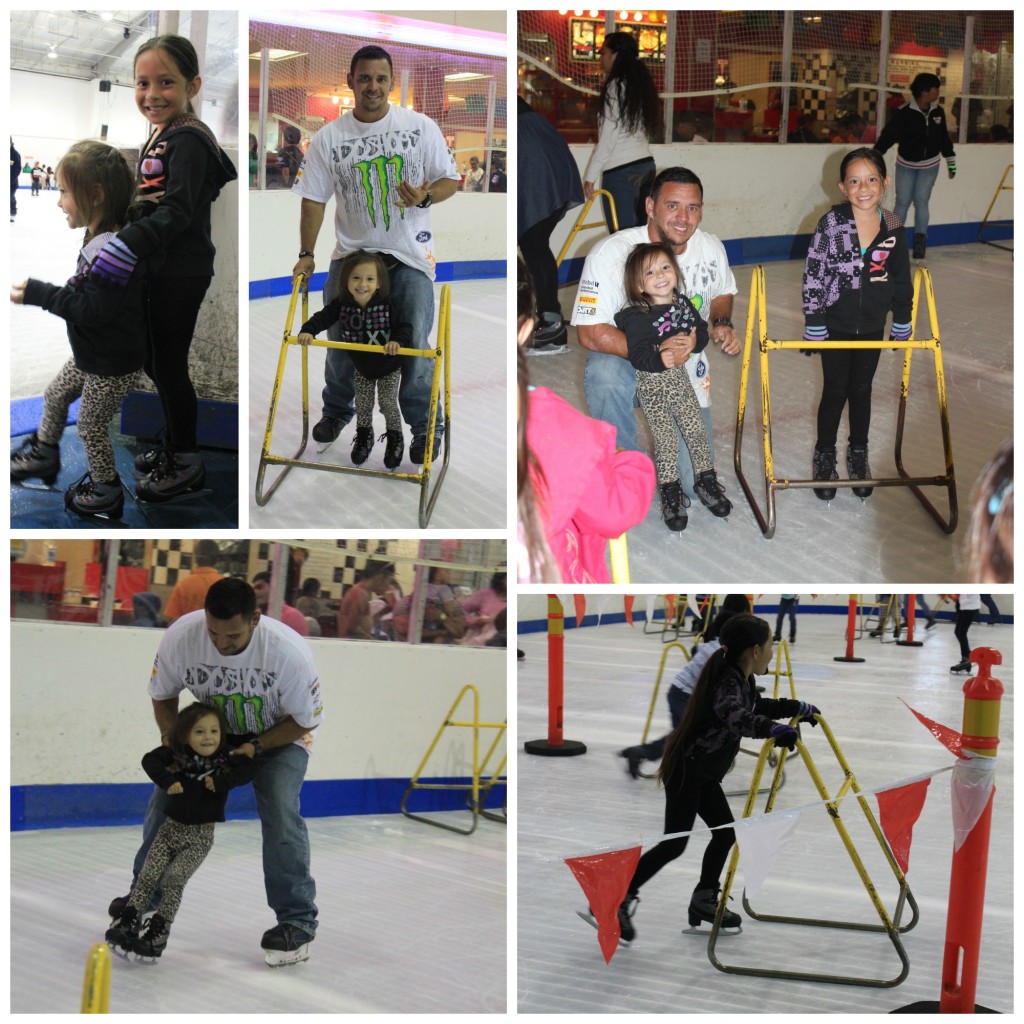 Bay View Mini Putt was lots of fun.  It's been years since I played mini golf, and neither of my girls have ever played.  My two year old even surprised us with a few hole in ones!  Future gold pro?  Maybe!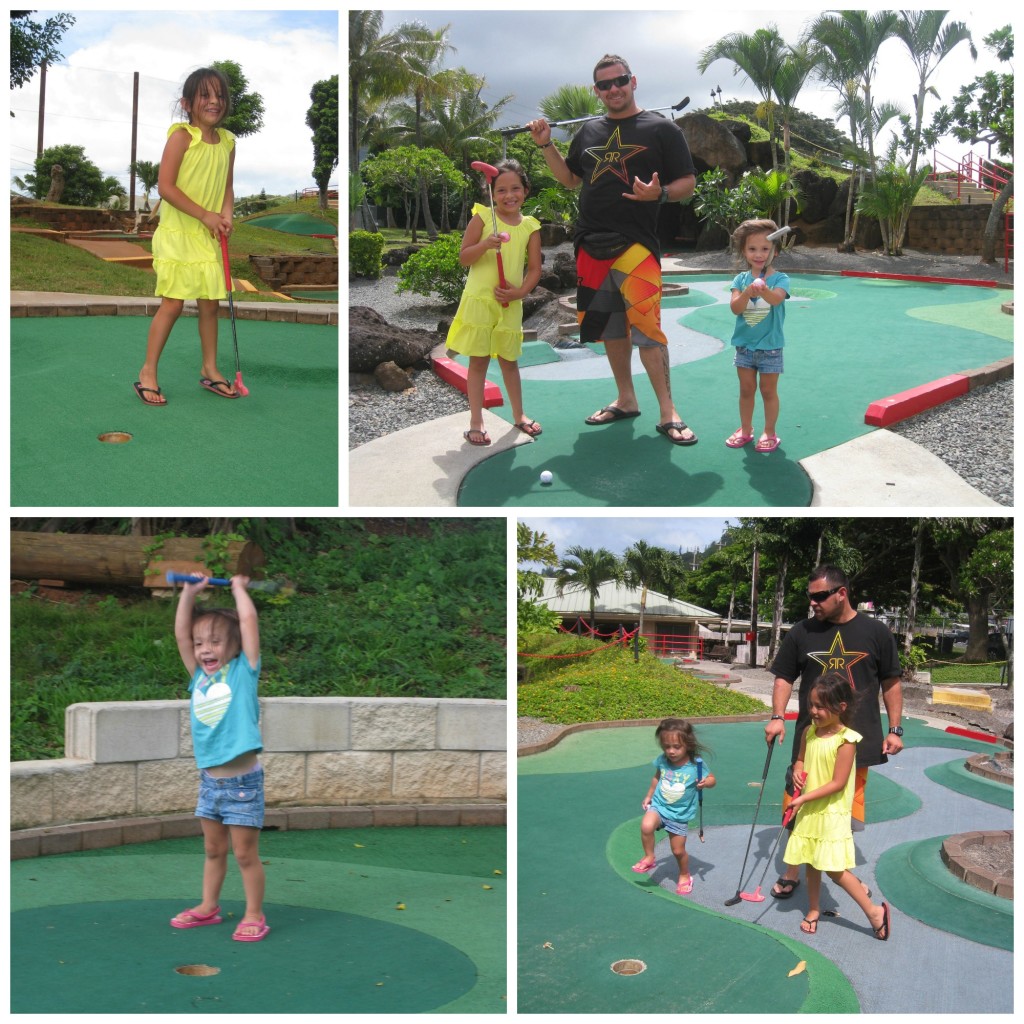 We spent a lot of our time at the beach.  During part of our vacation with stayed with my aunty, uncle and cousin on the world famous North Shore.  They live right across a beautiful beach.  My daughter loved walking the sandy shoreline looking for shells.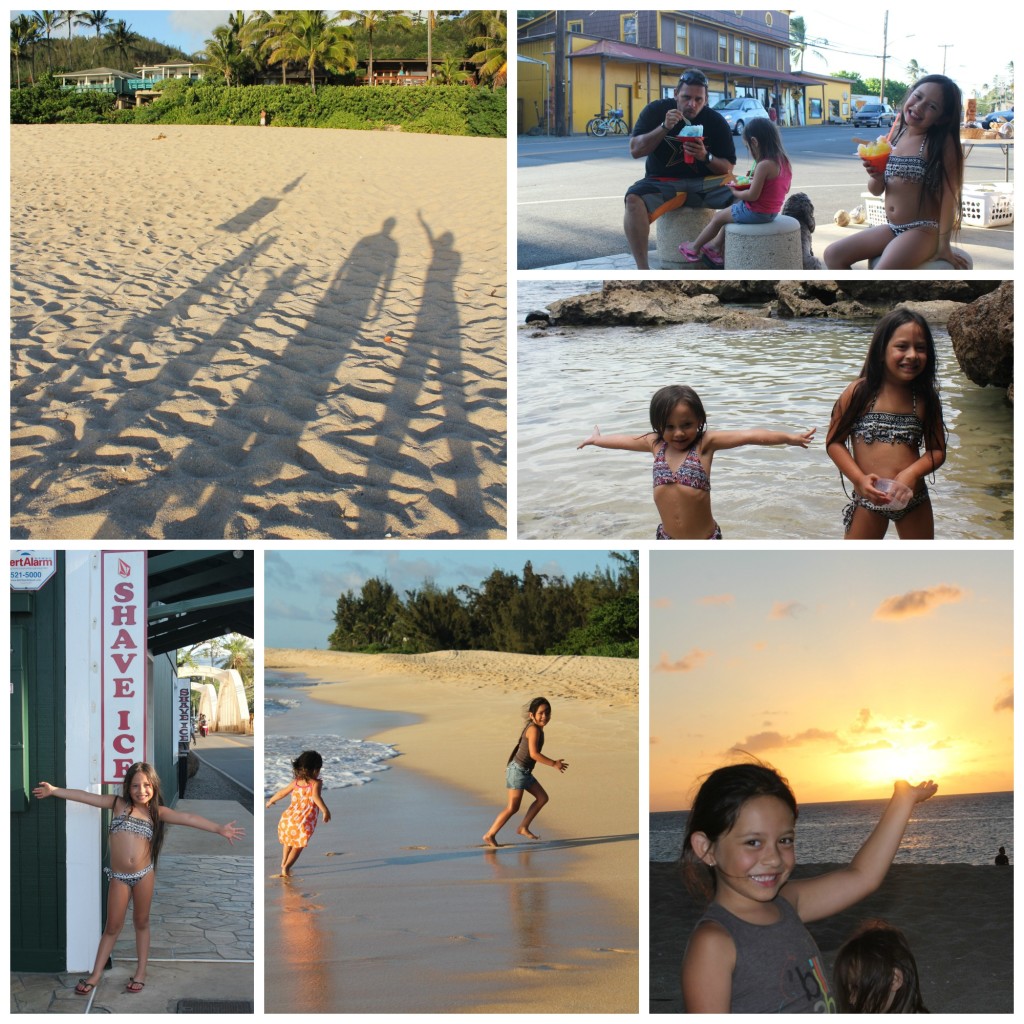 We had a great trip.  It was nice seeing family we hadn't seen in a while.  I really loved all the quality time we got to spend together as a family.  No school, no work, just time to relax and enjoy each others company!  We definitely made the most of our time and left with great memories.