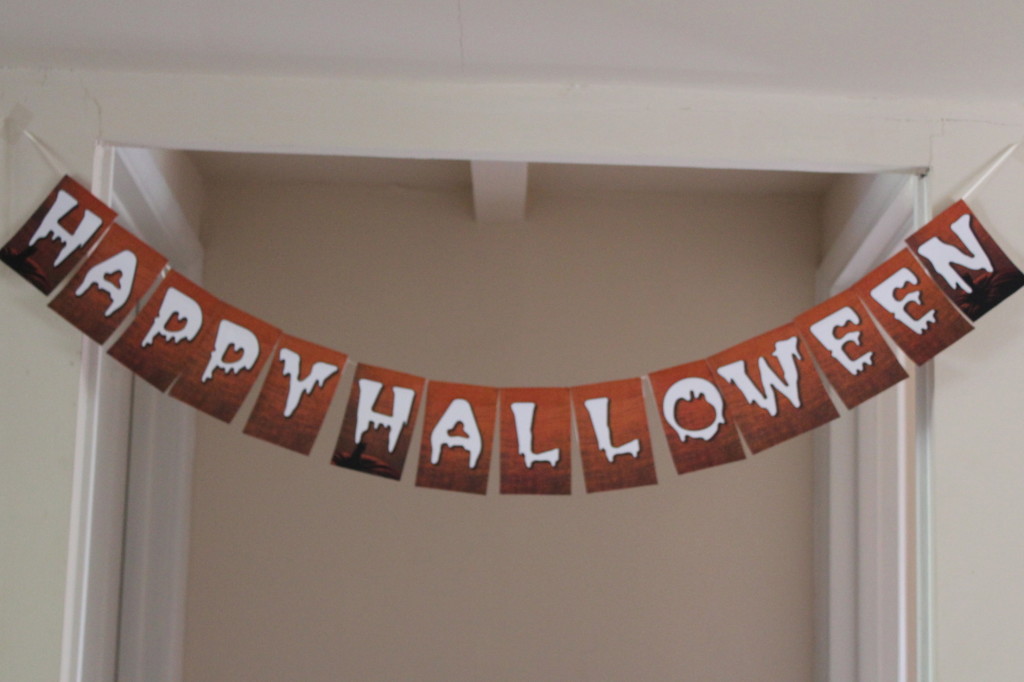 Halloween is near!  My girls were really excited to see our Hallmark decorations I put out last week and wanted more!  This is where HP creative studio came in to help with getting our home decorated.  At the HP site you can find a great selection of free printables to use for Halloween decorations.  Just print out, follow the easy assembly directions, and decorate!  You can find everything from Halloween banners, pumpkin carving templates, picture frames, and more!
I received a packet of printables to try out and also printed a few on my own.  One of my favorites was the Halloween Banner.  It took some time getting the letters cut out, but other than that, assembly was very easy.  I absolutely love the final product and have it hanging in my living room.  There are 3 very cute banner options on the HP site.  All you have to do is select the banner you like and print.  It's that easy!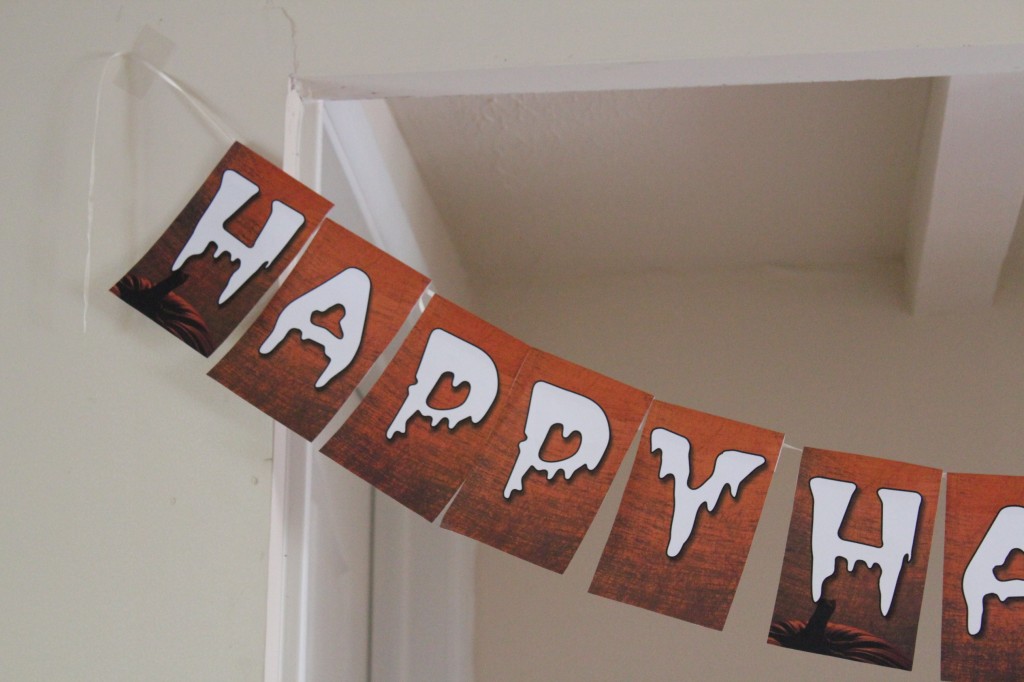 The pumpkin carving templates are also great.  We normally buy a book of templates and choose our design from there, but this year we'll be using one of the templates found on the site.  There are some very cute options.  I've included a screen shot so you can see how simple it is to choose a template.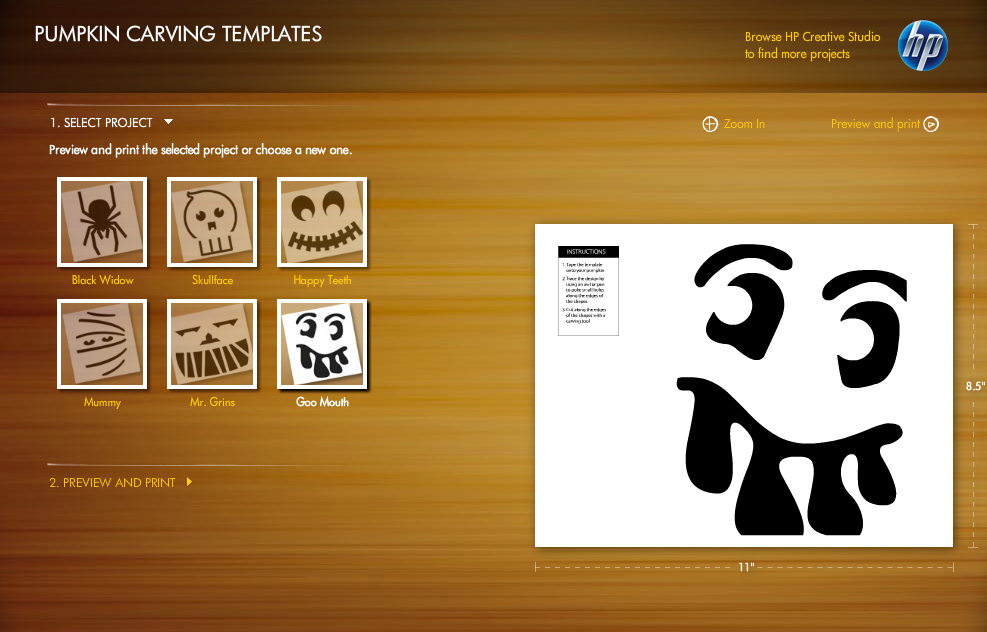 I really liked the ease of navigating through the site, choosing projects, and getting them printed.  I'm so glad to have come across such a great site.  I normally don't put out a lot of decorations because they can be pricey, but with HP Creative Studio, you can't beat the price, it's FREE!  I can't wait to visit the site again to get some help in decorating for Thanksgiving and Christmas!  There are lots of printables for a variety of themes and occasions.  Check the site out and get to decorating!