My daughter and niece were born just three days apart.  This year, we decided to celebrate their birthdays together.  We had a beach party with friends and family.  Everyone had a great time!
The Birthday Girls with their Beach Scene Birthday Cake made out of cupcakes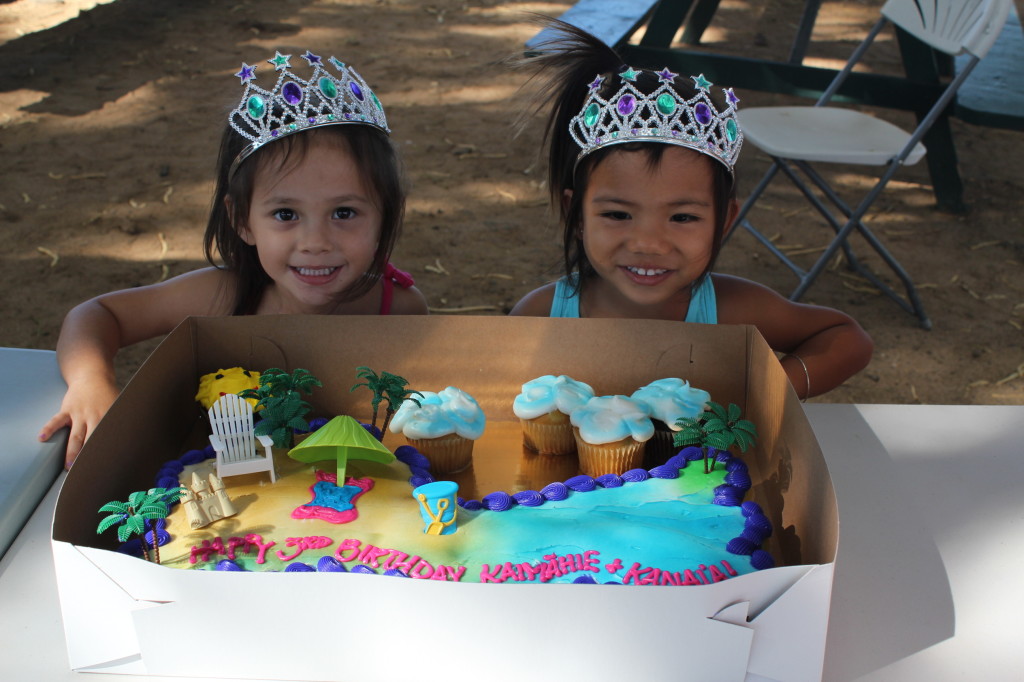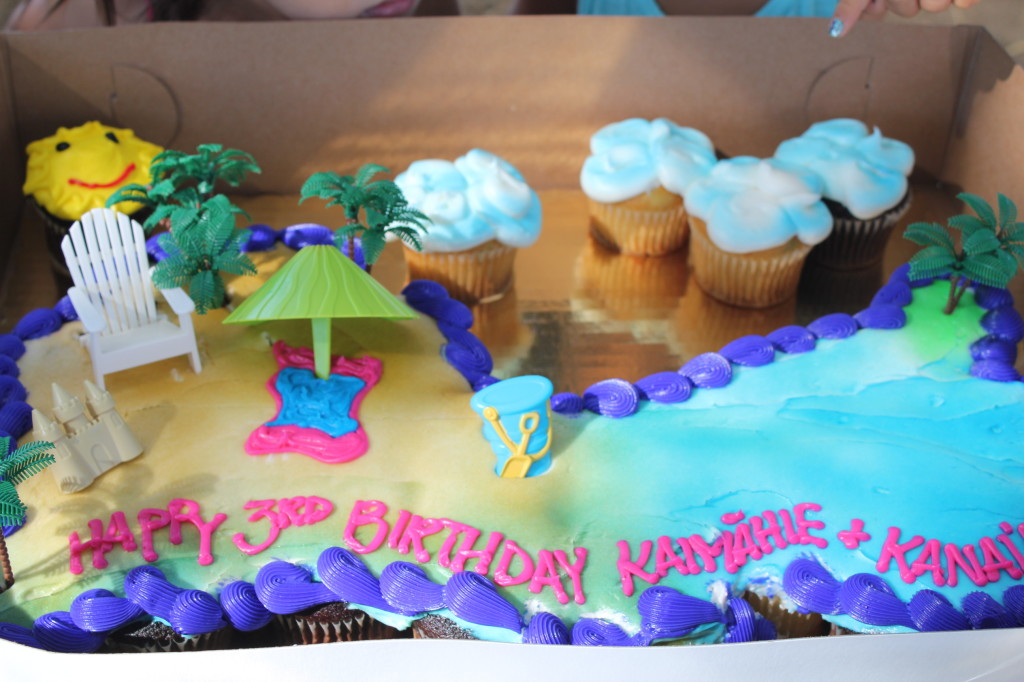 They each had their own mini cake
Everyone had so much fun playing in the ocean.  It was a beautiful sunny day.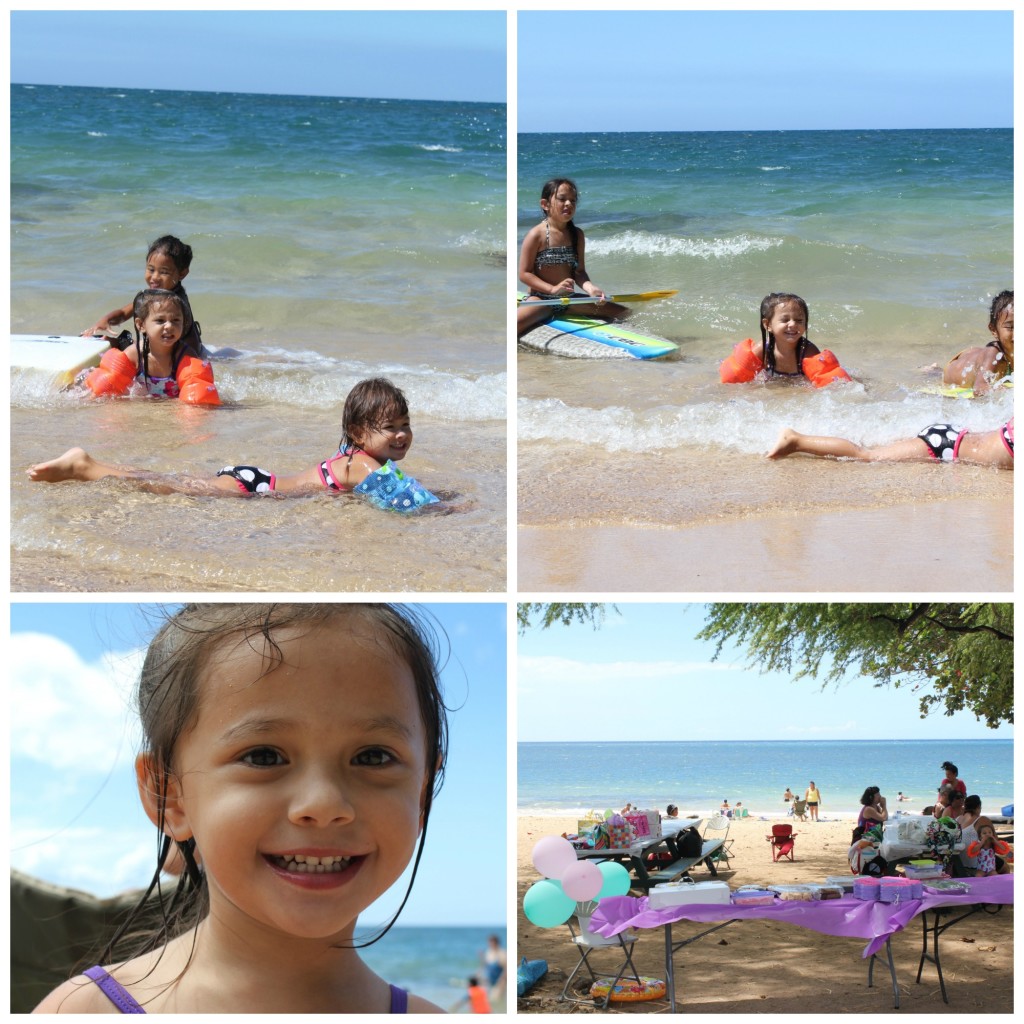 Burgers, Hot Dogs, Chips and more for Lunch..YUM!