Although my husband and I found Las Vegas to be surprisingly expensive, there are still a few things you can do for FREE in Vegas.  When on vacation, you're already spending so much money, it's nice to find entertaining things to do that don't cost anything at all!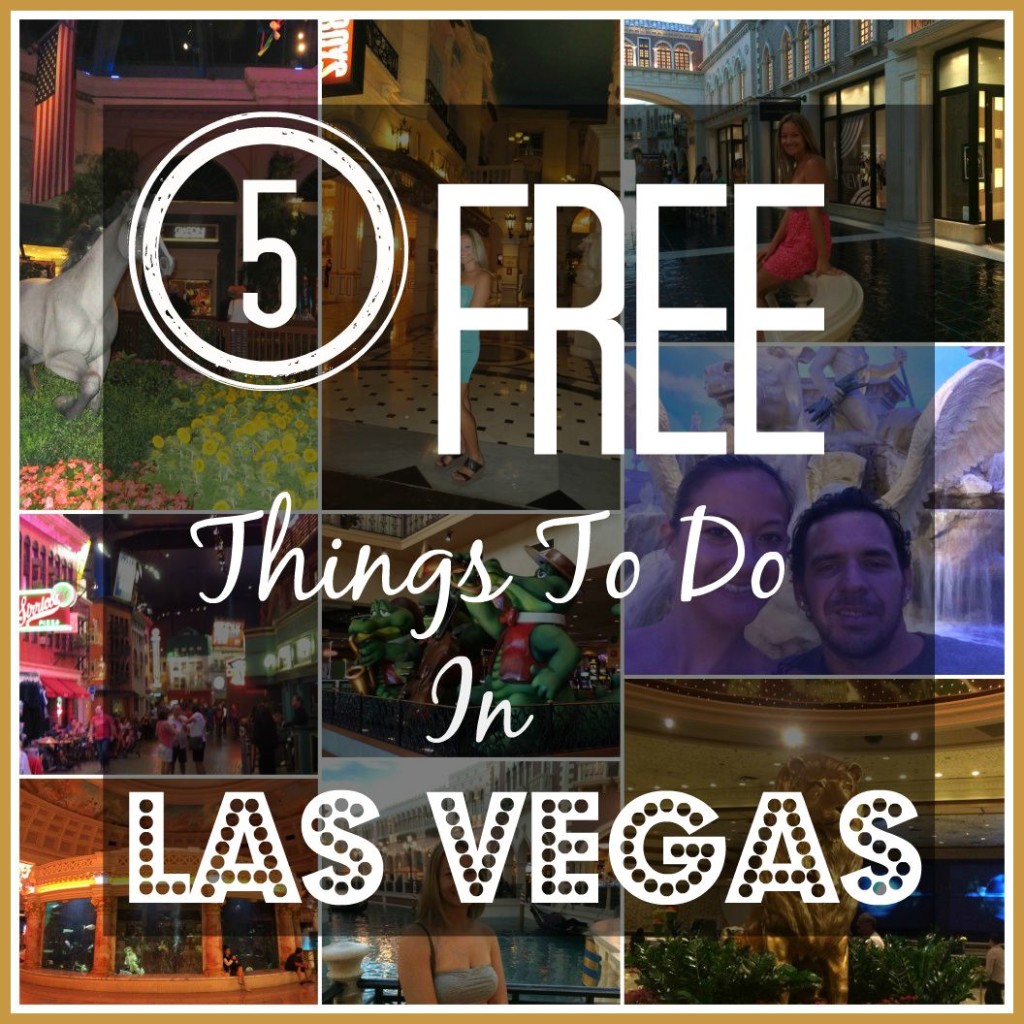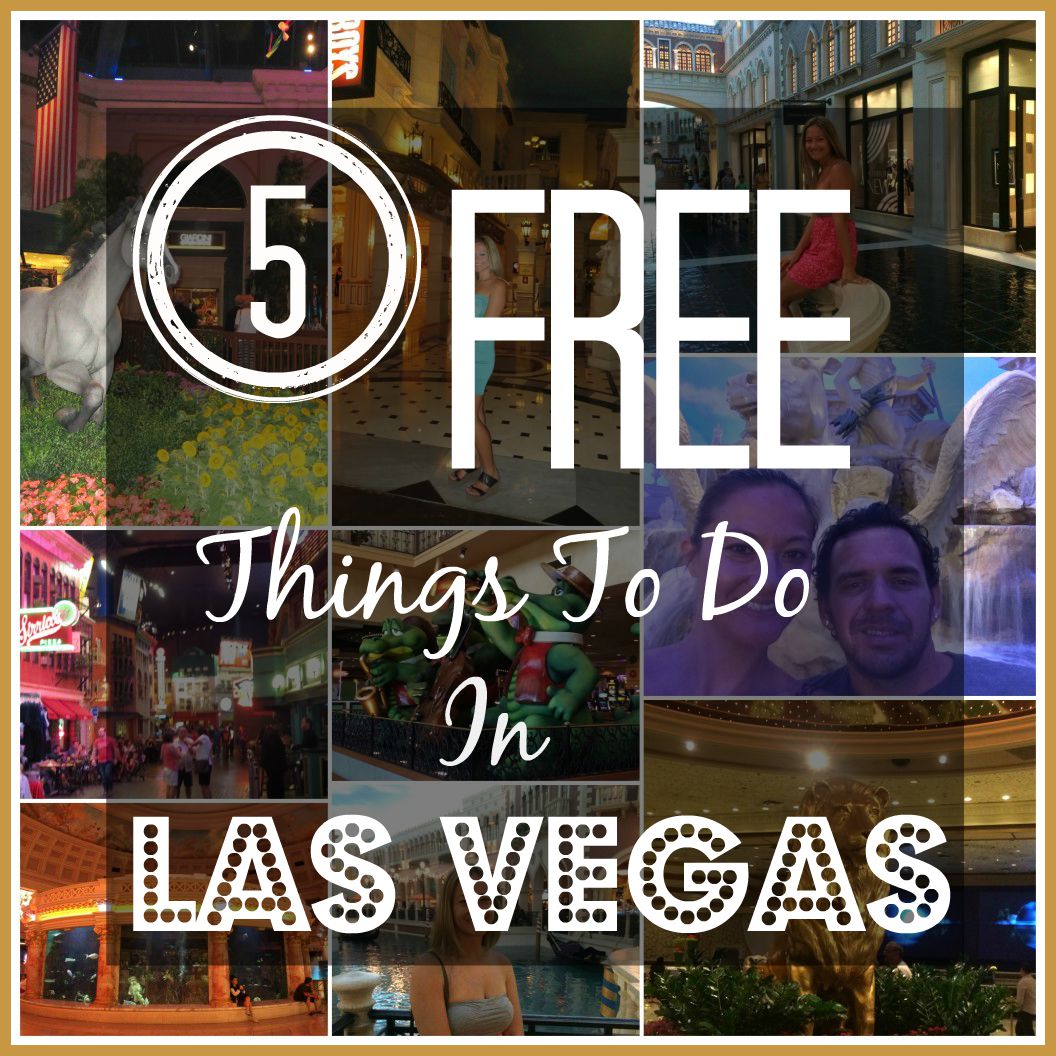 Below you'll find 5 FREE things my husband and I enjoyed while on our Vegas vacation.  If you get a chance, and have some money to spend, you may want to check out our Top 5 Vegas shows too!
1- Caesar's Palace Forum Shops- Fall of Atlantis Show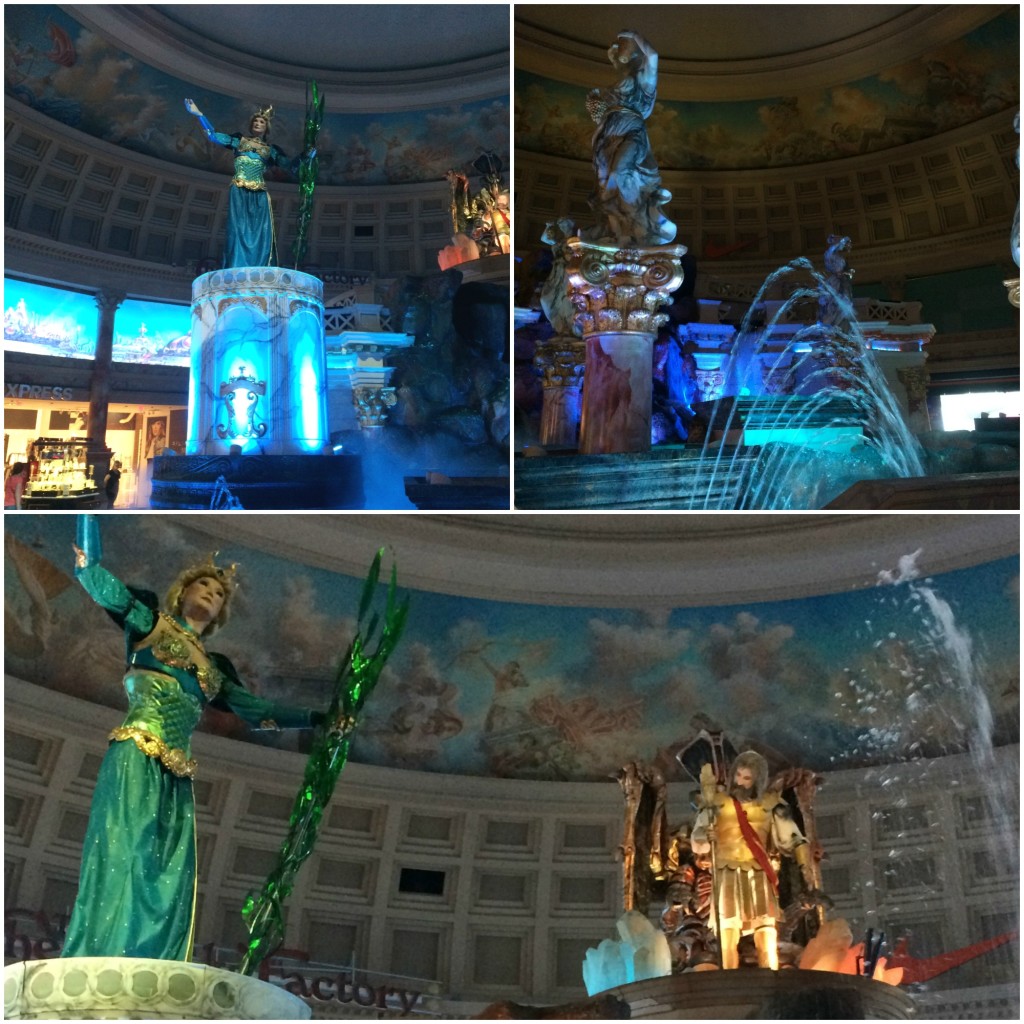 The Fall of Atlantis is an 11 minute show which starts as King Atlas decides whether his son or daughter should take over in ruling Atlantis.  The show features water effects, fire, thunderous sounds and more.  It's a great show that's not to be missed.  Get there early for a good spot!  Watch it every hour on the hour starting at 11 am.  While you wait you can check out the 50,000 gallon saltwater aquarium located right behind the statues.
2- Fountains of Bellagio –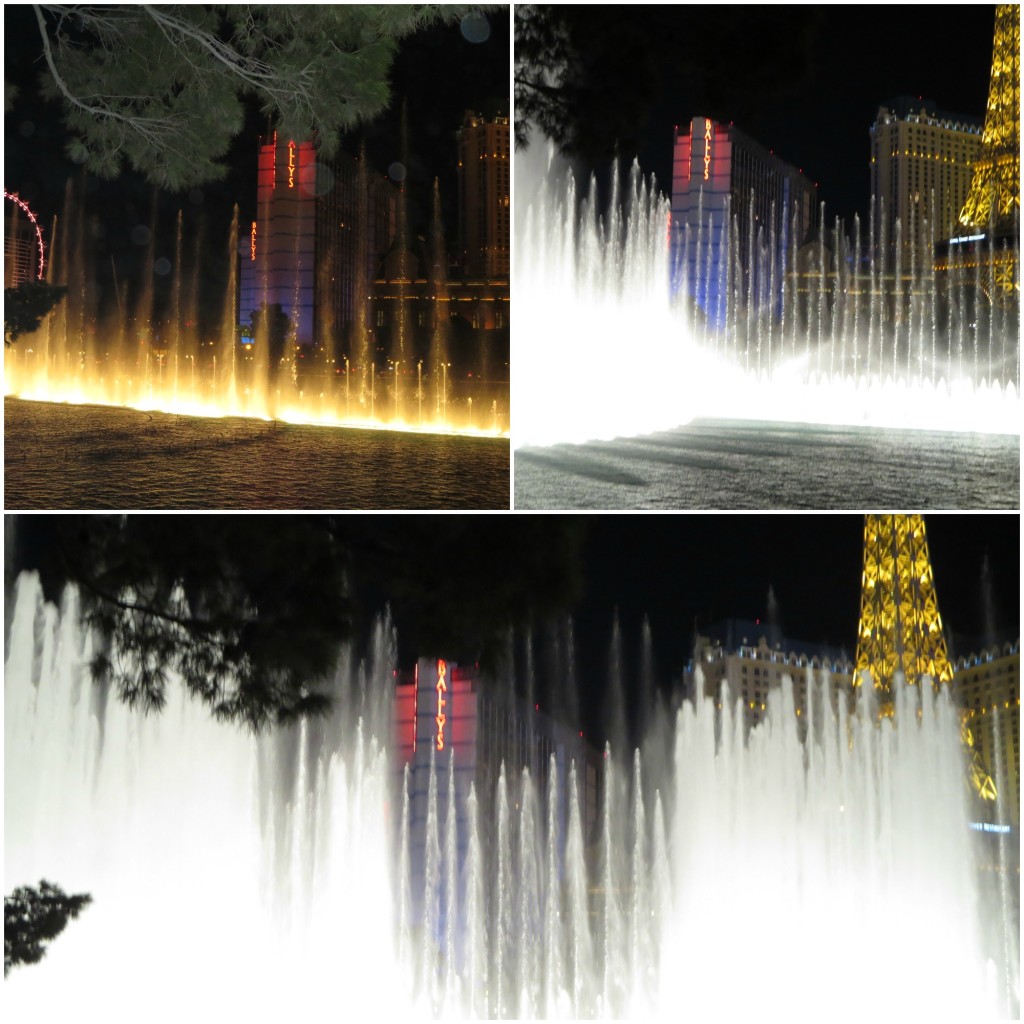 We were able to catch the Fountains of Bellagio the last night we were in Vegas.  It was such a spectacular sight!  Water, music, and light all come together with an awesome show that's not to be missed.  I'd recommend watching the fountains at night as the sights are amazing.  From 3 pm – 7pm the show runs every 30 minutes.  From 7pm – 12 am watch it every 15 minutes.  On Saturdays, Sundays and holidays the shows start at 12 pm.
3- Fremont Street Experience-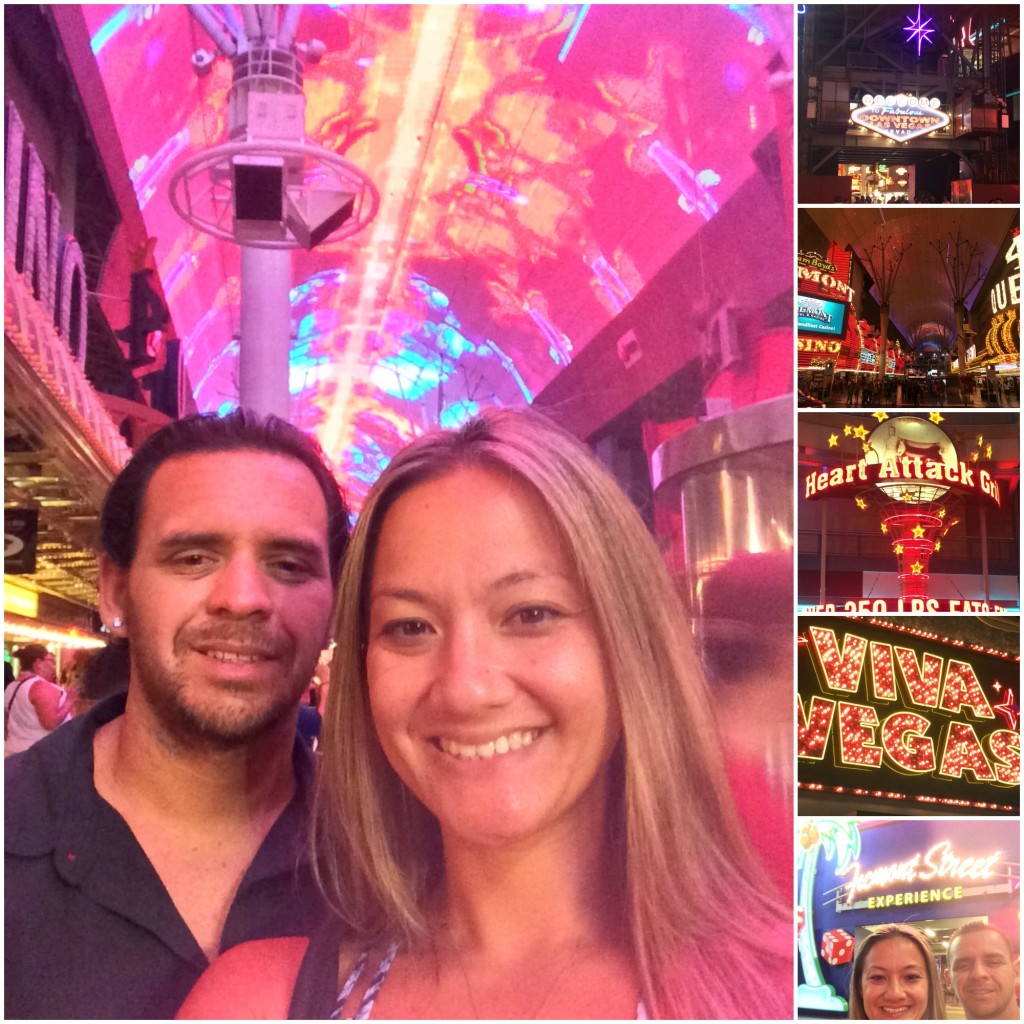 If you're in Vegas, don't just stick to the strip!  The Fremont Street Experience at Downtown Las Vegas is lots of fun.  You can walk the street and listen & dance to live music.  There were at least two stages on the Fremont Street Experience featuring either a live band or a DJ.   The Viva Vision Lights Show is another cool thing to see.  People watching in Las Vegas is always entertaining as is watching the various street performers.  Some of them really are super talented and entertaining!  You can also visit the various casinos located throughout Fremont Street.
4- Walking through different themed hotels-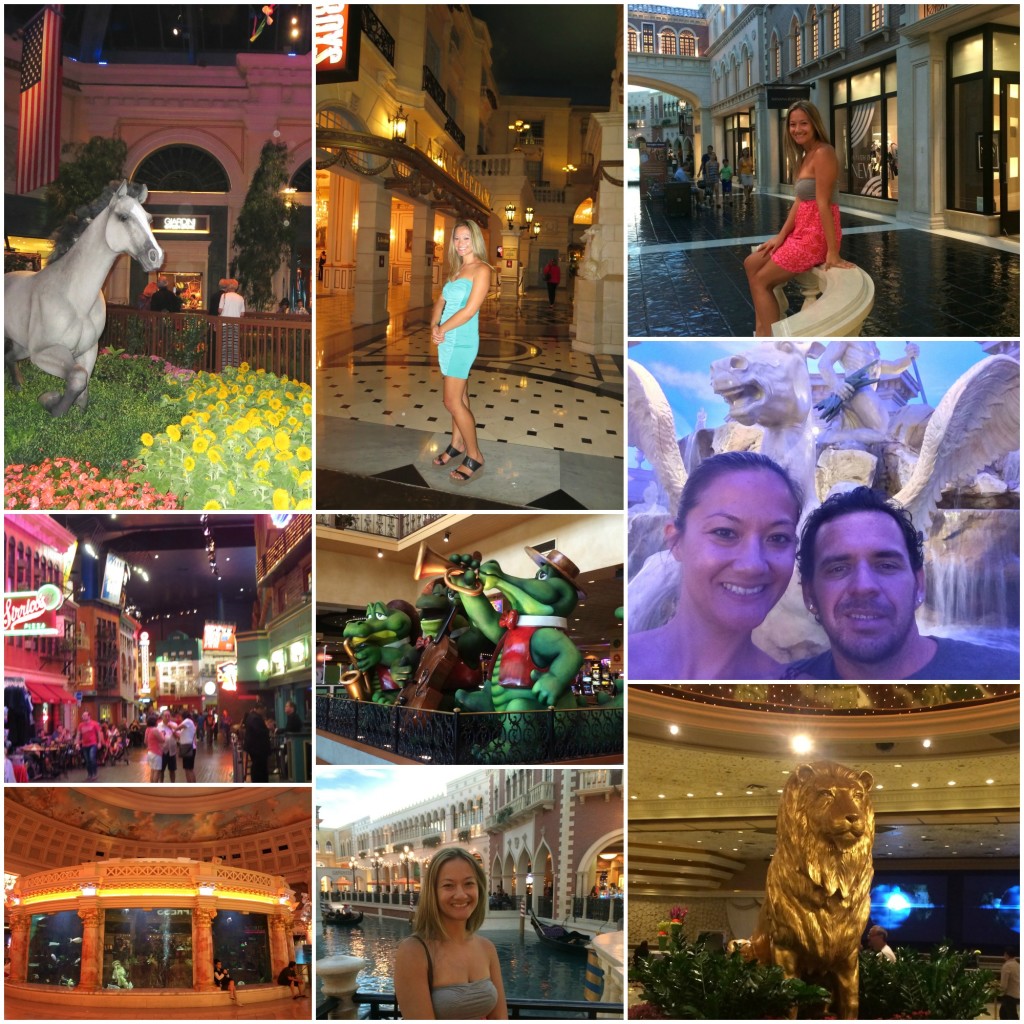 I love the different themed hotels and all of the fine details they put into the look of these hotels.  We spent a lot of time visiting the hotels just to walk around and check it out.  If you don't have time to visit all of the hotels, my top 3 favorites were
Caesars Palace – Roman Empire Theme
The Venetian – Inspired by Venice, Italy.
New York New York – Feels like you're walking through New York City!
5- Gold Spike-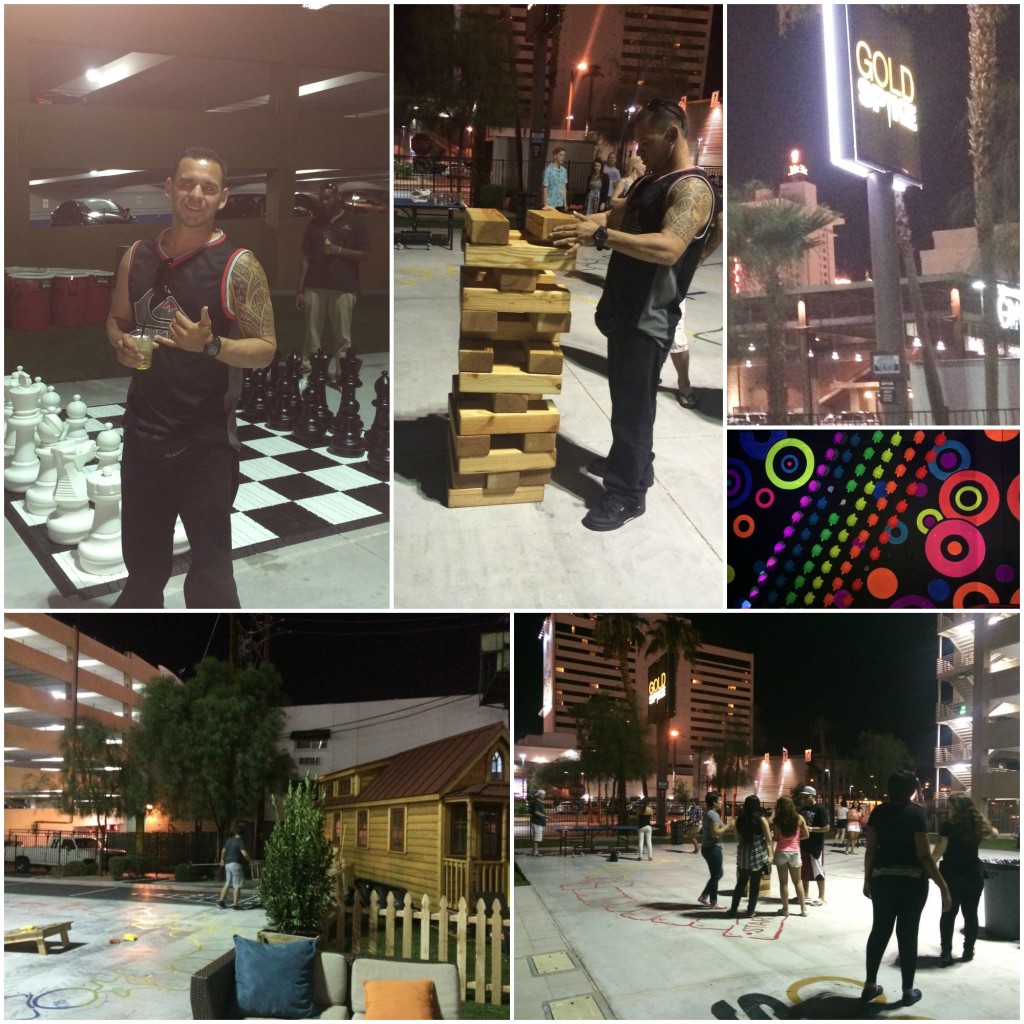 If you're looking to get away from the gambling scene for a bit, Gold Spike is the place to go!  It's located in the downtown area and features the "Living Room" area where you can play pool, board games, giant darts, giant connect four and more.  There's also a DJ playing.  The outdoor "Backyard" area was pretty cool as well.  I think they change it from time to time as the friend I was with said the last time she visited it was a skating rink.  When we visited it looked like a playground for adults!  You could play shuffleboard, hopscotch, four square, giant checkers, giant beer pong and giant jenga!  There was also a live band playing.  We went on a Thursday night and it was a really fun, laid back environment.  A good change from the rest of Vegas!
As you can see, not everything in Vegas costs money. There are a quite a few things you can do for free that'll keep you entertained!