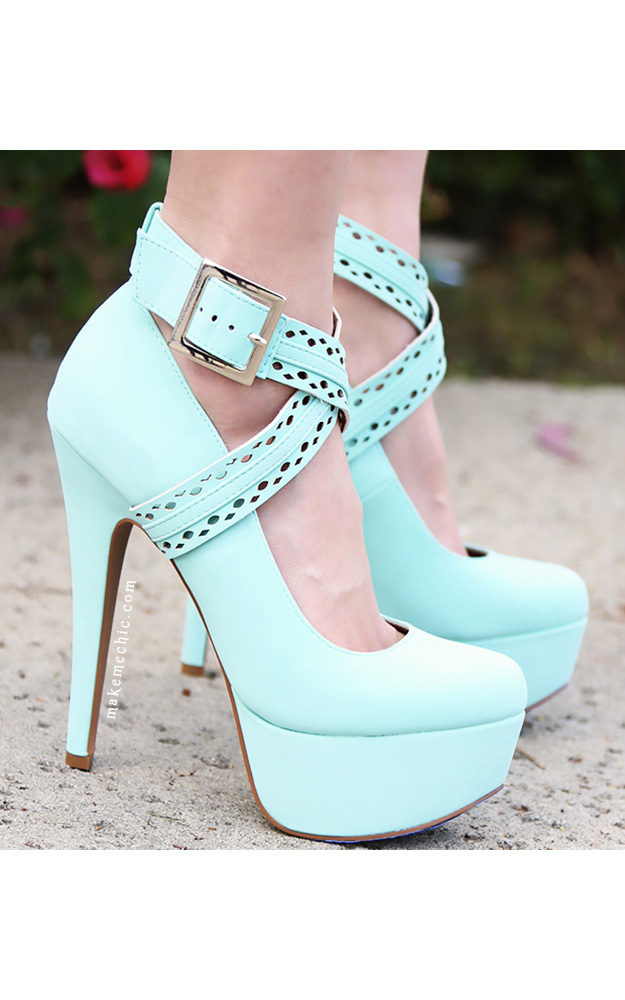 Disclosure:  This is a sponsored guest post.
Spring is the season to flaunt your new pedicures or those pastel colored dresses that you're lusting for while flipping glossy magazine pages. Regular women cannot afford designer Burberry flats or Chanel platforms, but we can definitely rock trendy gladiator shoes, high heels, flats and even stylish sneakers. Work your look from your shoes and everything will follow. Check these 5 must-haves for spring that will definitely bring you to the runway.
1. Strappy Gladiator Heels. Veteran Hollywood celebrity Gwyneth Paltrow and young actress Selena Gomez are fans of gladiator shoes. Now that it's springtime, you can wear these gorgeous strappy heels to compliment your outfit or be the center of your fashion pick for the day. Just imagine wearing a basic tee and a printed or plain skirt. Match your ensemble with a pair of gladiators. You no longer have to accessorize that much. You can find a handful of gladiator shoes online in Make Me Chic's website.
2. Cut Out Flats. Your trusted flats, doll shoes and Mary Janes are getting a makeover for spring with their cutout design. The same comfortable pair of shoes you can wear with dress, jeans, shorts and skirts are now recreated to reveal those cut outs that run through a certain pattern. What's great about these cut out flats is that they also come in different solid colors which you can mix and match with the color of your top or compliment the color of your bottom.
3. Sandals. Around four or five years ago, thongs and flip-flops are very popular that almost everybody wears a pair of Havaianas even when it isn't summer. Because of their rubber material, flip flops look generally street and very casual, thus it's not always appropriate for formal or semi-casual environment. While thongs or flip-flops are super comfortable, allowing enough room for you to wiggle your toes, sandals are more stylish and feminine. Some offices allow female employees to wear sandals during working hours so it's easy to dress up at the office then go straight to cocktails after.
4. Hi Cut Sneakers. Street fashion is definitely a part of spring season and the best way to rock your street outfit is by pairing your apparel with funky hi cut sneakers. These sneakers are now available in various colors, neon laces, velcro straps, studs, and even limited edition ones for collectors' items. Sneakers even come in hidden wedges while vintage pairs are also making a comeback. Nike has thousands of hi cut sneaker designs for men, women and kids.
5. Platform Pumps. Pumps are your regular high-heeled shoes with either rounded, pointed or peep toes. What's great about platform pumps is that they give you extra height while giving you added support in front. Before, pumps only have these basic colors like black, navy, nude, tan, red and white with additions of metallic colors for parties. Nowadays, you can see platform pumps in teal, coral, purple and even come in designs with big bows, rhinestones, spikes, studs, animal print, floral and tribal designs. Whatever design of fabric you imagine on a dress can now also be used in platform pumps. Aren't these Qupid Penelope-157 Nubuck Strappy Pumps in mint color lovely enough for a lemon colored dress for spring?
Stock up on your shoes or clean those old ones waiting to be worn this spring.