Being that we live over an hour away from the closest mall, Target, or Walmart, I tend to do the majority of my shopping online.  I shop for presents, clothes, and more.  Some of my favorite online stores to shop at include Amazon, Target, 6pm & American Eagle.  I shop at a few other online stores as well, especially when I find great sales with free shipping!
There are a few stores I'd love to shop at, but unfortunately they charge a ridiculous amount to ship to Hawaii. I refuse to pay outrageous shipping costs, especially when I can shop elsewhere and get my items delivered for free.
When shopping online, the one thing I look forward to is SAVING MONEY! I find that I can often get better deals shopping online compared to in stores.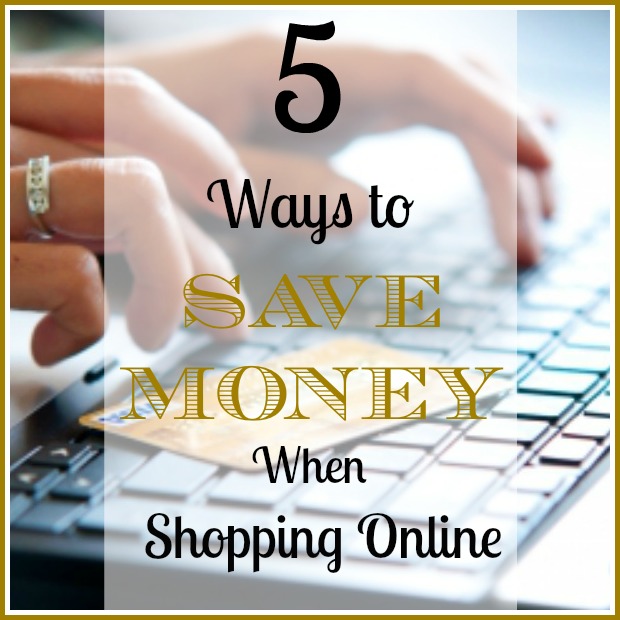 These are 5 ways you can start saving money today, when shopping online:
1-Shop using CASH BACK Sites like Ebates or TopCashBack
I always make it a point to check both Ebates and TopCashBack before making a purchase.  I shop through the site which offers the highest percentage of cash back for the store I'm shopping at.
2-Do a google search – stores name + promo code or coupon code
Always…always..search for coupon codes before making a purchase.  You'll often find a coupon for a percentage or dollar amount off of your purchase, or even free shipping.  The cash back sites do share coupon codes you can use as well, but I've often found better coupons by doing the search myself.
3-Sign up for your favorite stores e-newsletters and mailing lists for exclusive coupons
Some of my favorite stores occasionally send coupons via e-mail and postal mail.  Some stores even send out special coupons for your birthday.
4-Earn gift cards from Bing Rewards, MyPoints, or Swagbucks and use them towards online purchases.
I've been a member of MyPoints for over 5 years!  I use it, and other sites like swagbucks and bing rewards to earn points which I redeem for gift cards.  It's fairly easy to earn points at these sites.
With MyPoints, you can earn points by clicking through on the e-mails they send, searching using their toolbar, or shopping through their site.  I earn my points mainly by clicking through on e-mails.  Most clicks earn you 5 points.  I redeem my points once a year, usually by October so I can use the gift card for Christmas shopping!
Swagbucks allows me to earn points pretty quickly.  You can earn points by voting on the daily poll, doing web searches, shopping and completing tasks.  I use the points earned on Swag Bucks for $25 Amazon Gift Cards, but there are many to choose from.
Bing Rewards is another site I stop by daily.  I can usually earn a $5 Amazon gift card every month through Bing Rewards.
5-Comparison Shop at a few online shops for products sold at multiple places (Amazon, Walmart, Target, Kmart, 6pm)
It's always important to comparison shop before making a purchase.  Of course, some items can only be found at one location, but other items can be found in multiple online shops.  Whenever I make a purchase, I always look for the best deals.  I'll do a google search to find out where the item is available, thenI'll check the price at each store.  I'll also look for coupon codes at those stores to figure out which store will offer the best price.  I have saved a lot by doing a little comparison shopping.  It does take a bit of time, but in the end it's worth it, especially for larger purchases.
How do you save money when shopping online?  Are there any tips or tricks you'd like to add to the list?