Don't get me wrong, I absolutely LOVE chocolate, but it isn't necessarily the best treat to hand out for Halloween. Many kids are allergic to chocolate. So even if you choose to hand out some chocolate, it's nice to have some alternatives for those with allergies. Chocolate can also get messy! My kids have ended up with melted chocolates that had to go straight to the trash. Of course, they were disappointed, but when chocolate starts oozing out of its foil wrapper, it's a mess.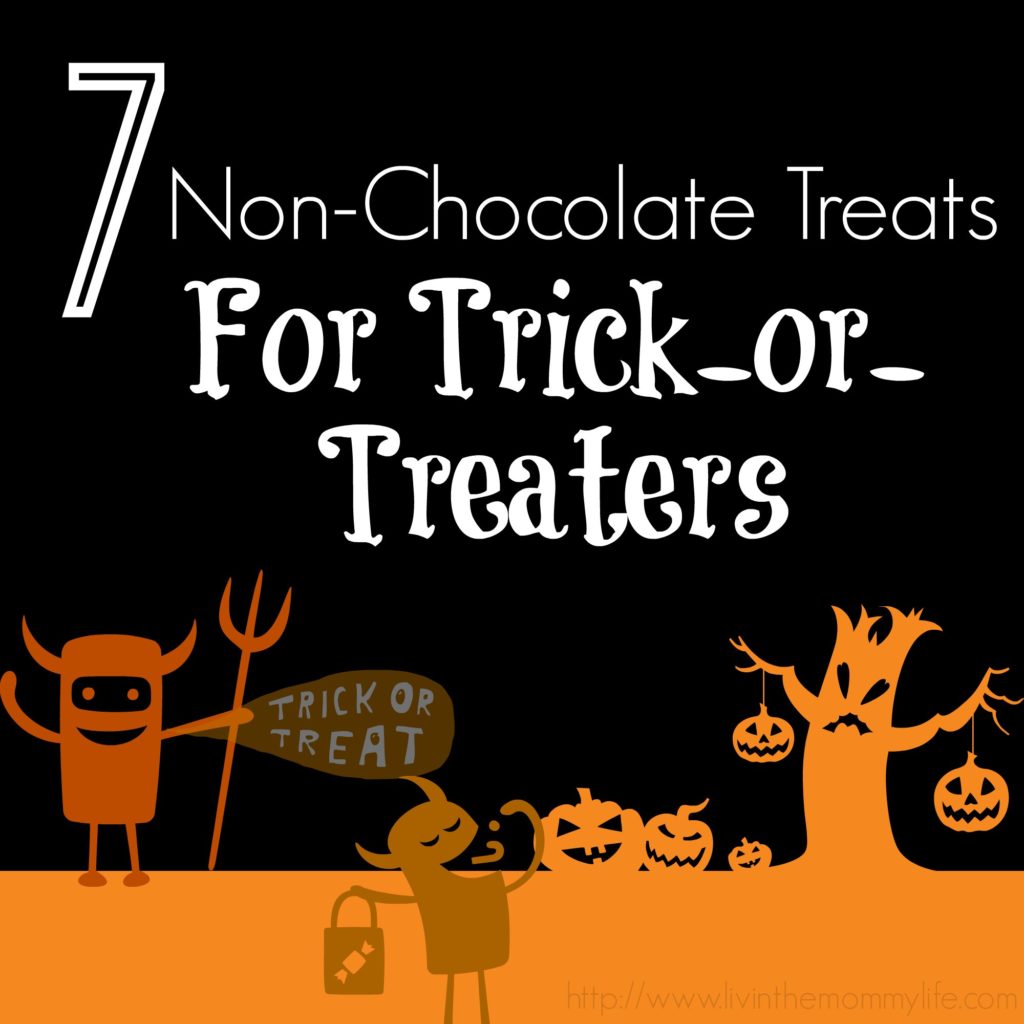 Disclosure: This post includes affiliate links as well as items received for inclusion in this post. All thoughts and opinions are my own.
If you're looking for ideas for some non-chocolate treats to hand out this Halloween. Take a look at these 7 great ideas.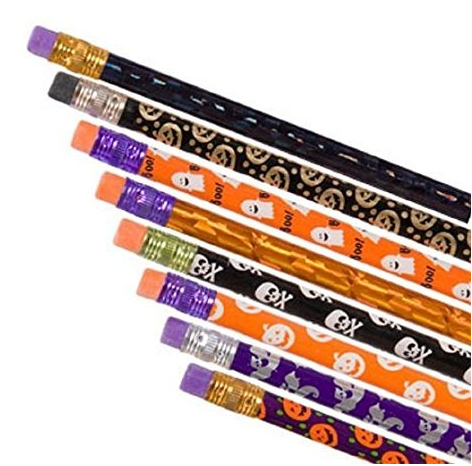 I love giving items that can be put to good use. We always have a use for pencils in our home, so it's always nice to receive them as a special treat. You can often find Halloween pencils in bulk for pretty reasonable prices.
2- Robinsons Fruit Shoot Juice Drink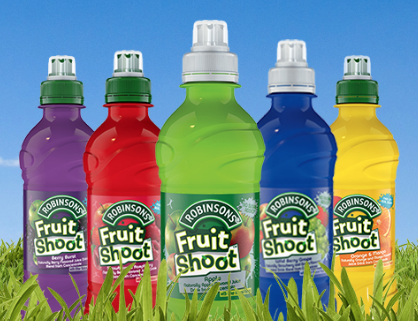 With all the trick-or-treating going on, kids are bound to get thirsty! Fruit Shoot is a delicious, on-the-go fruit juice drink free of artificial flavors. It'll help kids stay refreshed while out and about.
3- Glow Sticks
Not only are Glow Sticks lots of fun, they're a great way to keep kids safe as they make their way along dark streets while trick-or-treating.
Kids love temporary tattoos! It's a fun treat, that'll last a while, unlike candies that'll be gone in a flash.
5- Hi- Chew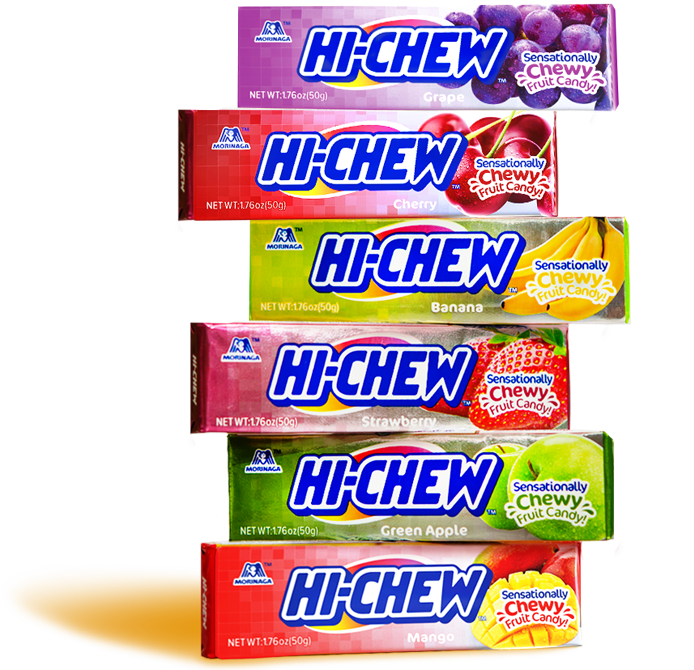 Just because you've decided not to pass out chocolate, doesn't mean no candy! Hi-Chew just happens to be one of my favorite candies and I know any kids would be thrilled to find a pack of Hi-Chews amongst their treats. Hi-Chew candies are sweet, chewy and come in a wide variety of fruity flavors. My favorite flavor would be grape with mango coming in a close second.
6- Pretzels 
Pretzels are a great, healthy snack option. My girls love pretzels as I'm sure most kids do.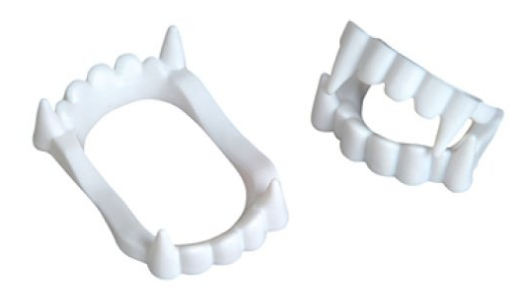 My youngest still has a pair of vampire fangs she got last Halloween. She loves them! You can buy them in bulk, and they're very inexpensive. They make a fun and exciting treat. you just can't go wrong with vampire fangs.
What are your favorite treats to hand out to trick-or-treaters?