I'm not one for romance novels. I love mysteries, thrillers, sci-fi and suspense. Those books hold my interest and keep me wanting more! Post-Apocalyptic books, movies and tv shows always get my attention. I just finished the whole tv series of Falling Skies on our Amazon Fire TV and loved it. I can't believe I hadn't heard about it all these years. Another one of my all-time favorites is The Walking Dead. For books, if you're like me and like these types, you'll probably enjoy The Host.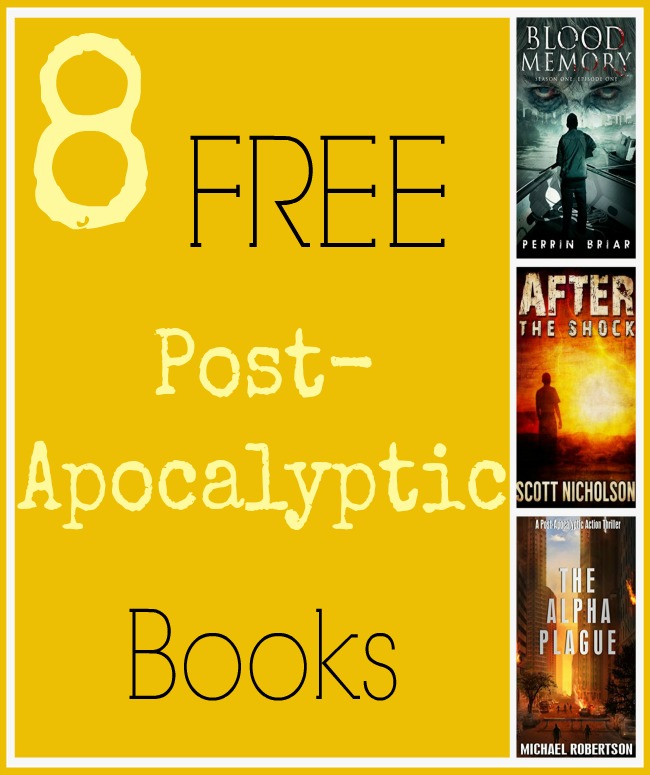 I hope to have more "ME" time this year. It seems 2015 just flew by, and I was so busy with LIFE that I barely had time to myself. "Me time" is important. It's always nice to be able to do something just for you. One of the things I really enjoy doing when I get the chance, is getting lost in a good book.
I decided to see what books I could find on Amazon, and was surprised with the number of Post-Apocalyptic books they had available. Better yet, there were quite a few FREE ones. Free books (or anything free for that matter) are always nice.
I'm hoping to fit in some "me time" soon. And when I do, I plan to start on one of these books! I've already added them to my Kindle and can't wait to get started. Check them out, and be sure to get them now while they're still FREE (Amazon prices can change at any time)!
If you get the chance to read these before I do, please come back and let me know how you liked them. Do you have any suggestions of books you think I'd enjoy? I'm always looking for new books to add to my reading list. Let me know some of your favorites in the comments below.