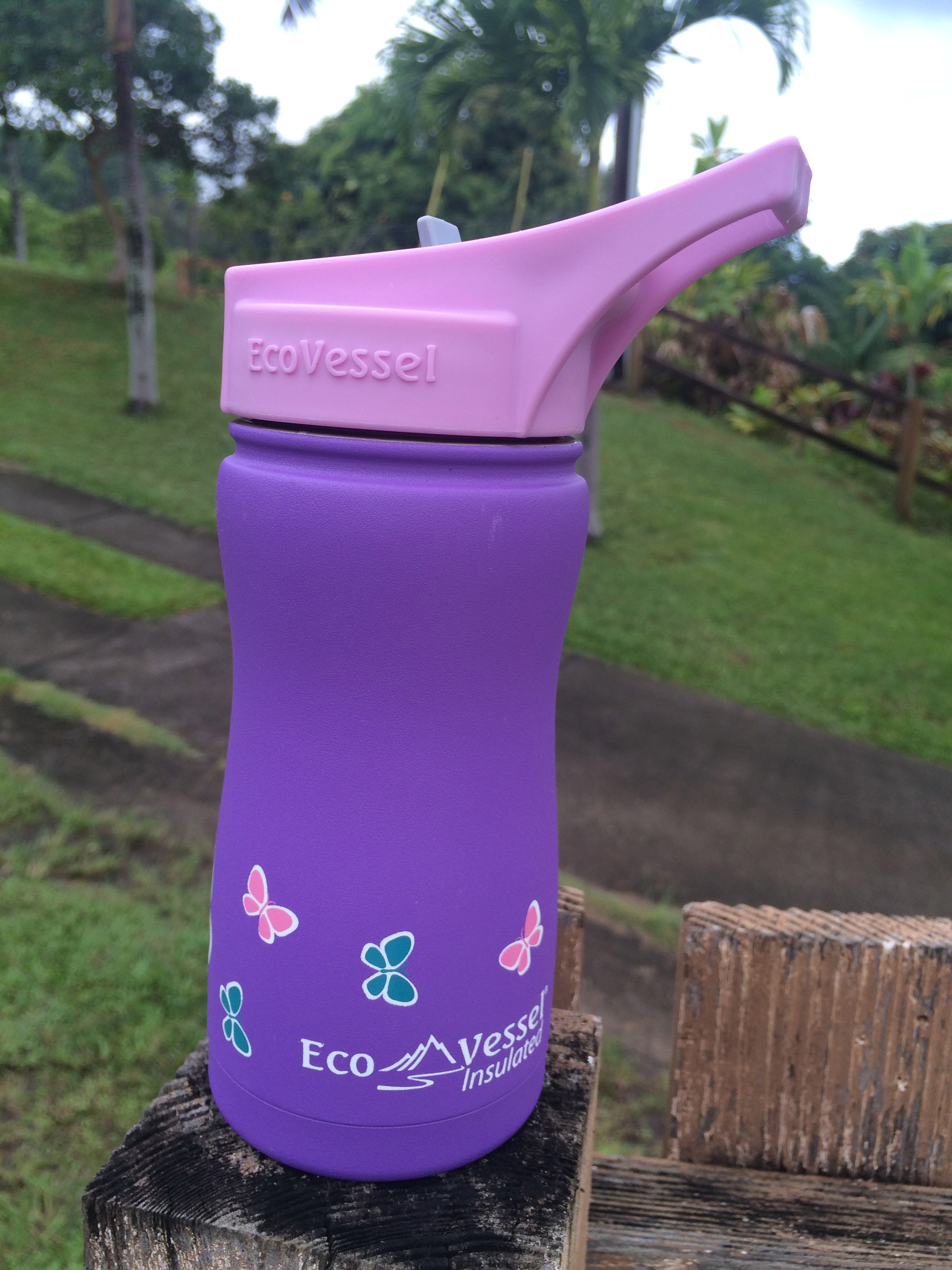 Disclosure:  I received this item in exchange for my honest review.  All thoughts and opinions are my own.
My 4 year old is finally off to preschool!  After being home with me practically every day for nearly five years of her life, she was definitely excited and more than ready to head off to school.  Lucky for me, there were only a few "supplies" I needed to get my daughter before her first day.  Along with a blanket for nap time, and a lunch container, I also had to get her a water bottle.  They are only allowed water in school, which I think is a great idea.  My daughter loves water, and besides milk, it's all she drinks.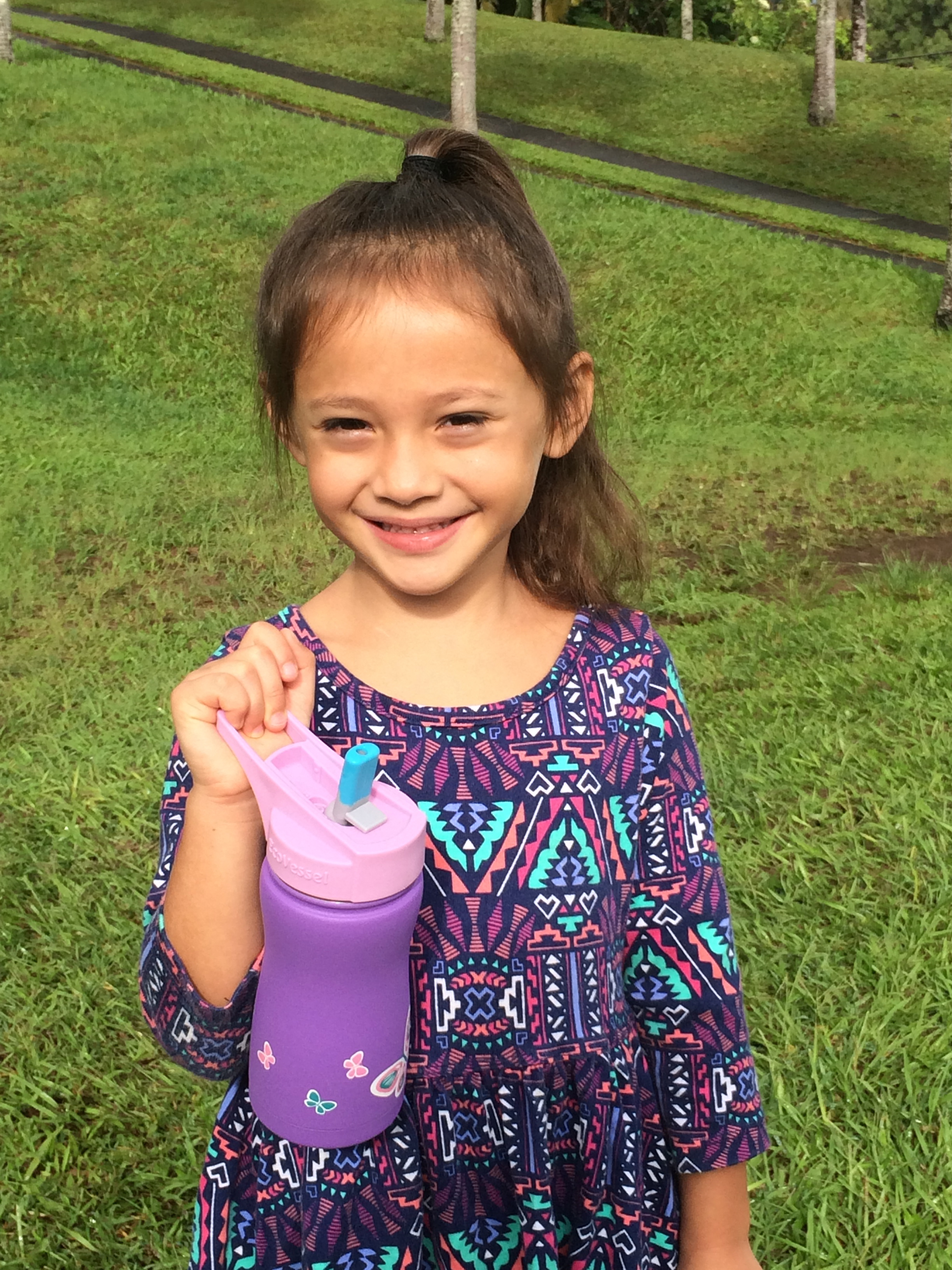 When looking for the perfect water bottle for my daughter, at the top of my list was finding one that is BPA Free.  I also wanted one that would be easy for her to open and close on her own.  I found that the Eco Vessel Frost Triple Insulated Stainless Steel Water Bottle with Flip Spout exceeded my expectations.  Not only is it BPA free, it is also free of phthalates and there are no liners. The bottle is made of premium 18/8 stainless steel.  It features TriMax Triple Insulation Technology which keeps drinks cold and fresh for 36 hours.  I love that I don't have to worry about her water getting warm, especially since it's been so hot lately.  The TriMax Triple Insulation Technology really works!
My daughter has been using her water bottle daily for the last two weeks.  So far, it has help up well.  She is able to open and close the flip spout all on her own with no problems.  There's a silicone straw attached to the spout which allows for easy, no tilt drinking.  The integrated carrying handle is perfect and definitely comes in handy.  It really is a great design.  The 13 fl. oz water bottle measures 3″ x 3″ x 7.5″.  The lid measure 4 inches wide at the handle.  It's the perfect size for little hands.  TheFrost Insulated bottle comes in six color options.  We chose the purple bottle which has a pink lid and an adorable butterfly design.  My daughter was so excited when she saw it and couldn't wait to bring it to school.   She loves butterflies!
If you have a preschooler, or school-age kid, I'd highly recommend this water bottle.  It works well, is durable, and it's cute! The EcoVessel Frost is an all-around great water bottle that your kids will love.  It can be purchased on the EcoVessel site for $22.95.