Take a walk through my yard with me.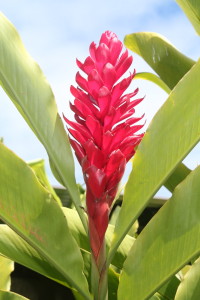 Red Ginger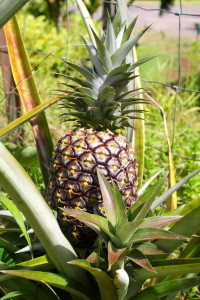 Pineapple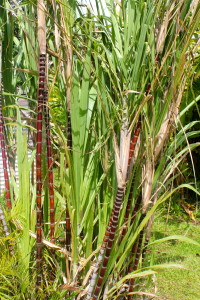 Sugar Cane
Puakenikeni – a beautiful flower with a strong sweet scent, often used to make leis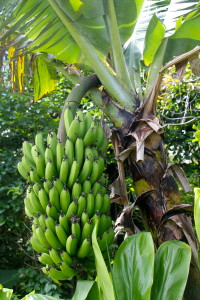 Banana Tree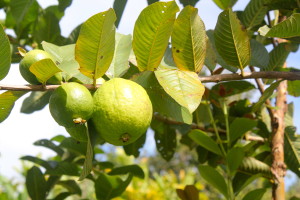 Guavas
Papayas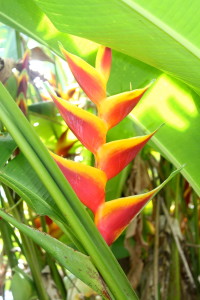 Heliconia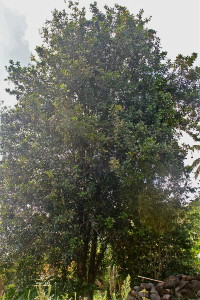 Macadamia Nut Tree – You can't tell from this pic, but this is a Tall Tree!  It's the tallest one in our yard.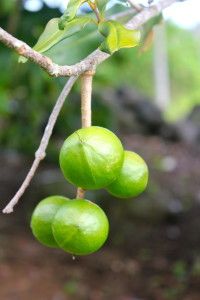 Macadamia Nuts – They will fall to the ground and turn brown when ready.  The husk is removed to reveal the macadamia nut inside.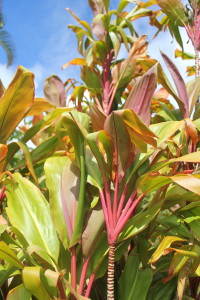 Ti-Leaves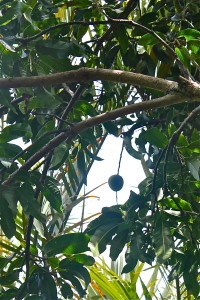 Can you find the Mango?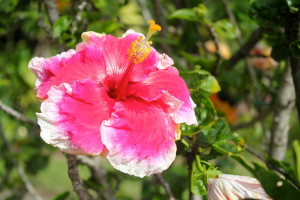 Hibiscus