Many Kinds Of Matrimony
What is the most iconic role a child can play in a wedding?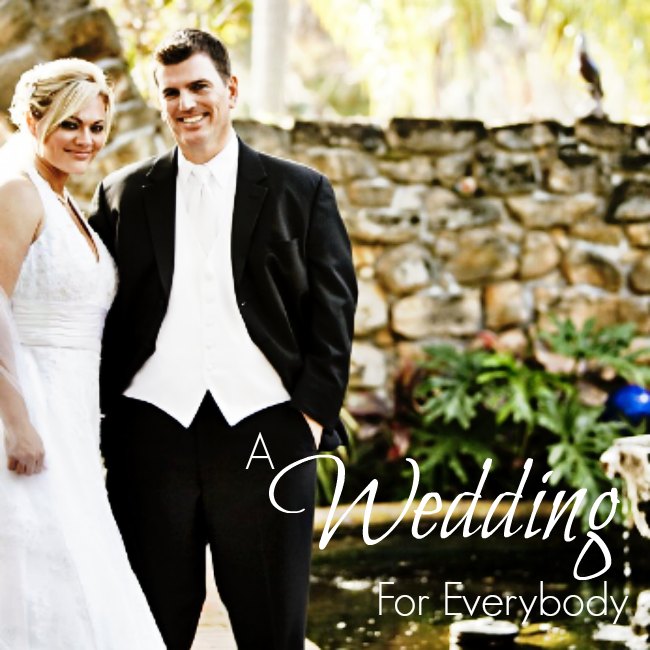 There are two: the flower girl, and the ring bearer. But not all weddings feature children. Some weddings happen by the seat of a person's pants in front of a court clerk where a license is applied for.
Some weddings happen years after a relationship has already produced children, and end up being more of a grown-up affair.
All In The Family
The majority of weddings are a family event that includes people from across the gamut of a given family. The youngest grandchildren mingle with their grandparents as the couple getting married evinces tears from all the ladies remembering their own lost and found romances across the chapel. Or the cruise ship. Or the meadow—wherever you plan on having the wedding!
Making The Experience Positive For Everybody
Because most weddings involve everybody in the family, it's very important to ensure that whatever kind of ceremony you have, you provide for all. There should be dessert options for the children, as well as sparkling ciders in lieu of alcoholic beverages.
One of the best ways to ensure the kids enjoy the wedding, and aren't continuously whining about going home to play some video game or other, is to find a DJ for wedding parties that is experienced with children's songs. And don't feel too bad about the kind of children's songs.
You're not looking for some early-morning toddler programming—though certainly options like that will exist if the right DJ is hired. Rather, songs like Cotton-Eyed Joe and The Chicken Dance are often on the docket, as well as the increasingly popular "I'm A Gummy Bear" song.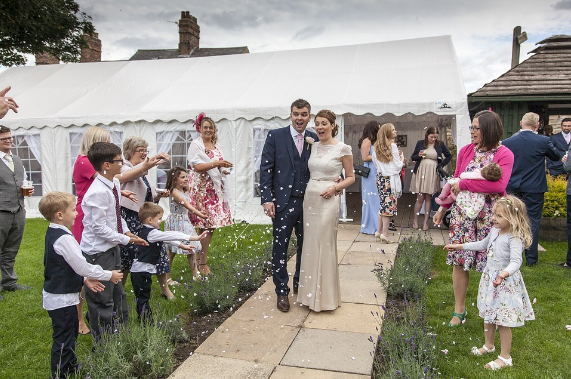 Inebriated adults usually get out for this component of the wedding, too; and you'll be surprised how many grandmothers, aunts, and bridesmaids jump onto the floor to dance with their young ones. You may even have similar memories from your own childhood to draw from as you plan out the event.
Plan In Advance
Though most weddings are a family affair, there are certainly some which are not. But what both types of engagement have in common is the necessity of planning. Ideally, you want at least a year's planning time for your wedding. If you can get a year and a half, that's even more recommendable.
What To Plan For
You've got a lot that's about to be on your plate! Consider that you'll have to find the right invitations, figure out who to send those invitations to, draft the cards, and send them.
You'll have to book a venue, you'll need to get an officiant for the ceremony, then there's the dress, the tuxedos, the groomsmen, the bridesmaids, your family, your spouse's family, the cake, catering, the photographer, the videographer (combine these two if you can), the aforementioned DJ, and the limousine.
As you can see, there are quite a few things you need to figure out before the big day itself! Vows haven't been mentioned here, neither have speeches, themes, or locations.
In short, you need as much time beforehand as possible to ensure your wedding goes off precisely as intended. It should be a fun, festive occasion; but it can also be supremely stressful. So book as far in advance as possible given your particular scenario, and try to outthink reality as much as is possible.
Use All Resources
Any patriarchs or matriarchs who are available as an advice resource should be contacted, questioned, and listened to. They've been down this road before, and can save you from troubles you didn't even know were coming.
—————————————————————————————————————————-
Author's Bio
Wendy Dessler
Title: Super-Connector at OutreachMama
Wendy is a super-connector with OutreachMama and Youth Noise NJ who helps businesses find their audience online through outreach, partnerships, and networking. She frequently writes about the latest advancements in digital marketing and focuses her efforts on developing customized blogger outreach plans depending on the industry and competition. You can contact her on Twitter.
Photo: http://www.outreachmama.com/wp-content/uploads/2016/07/Wendy-Dessler.jpg