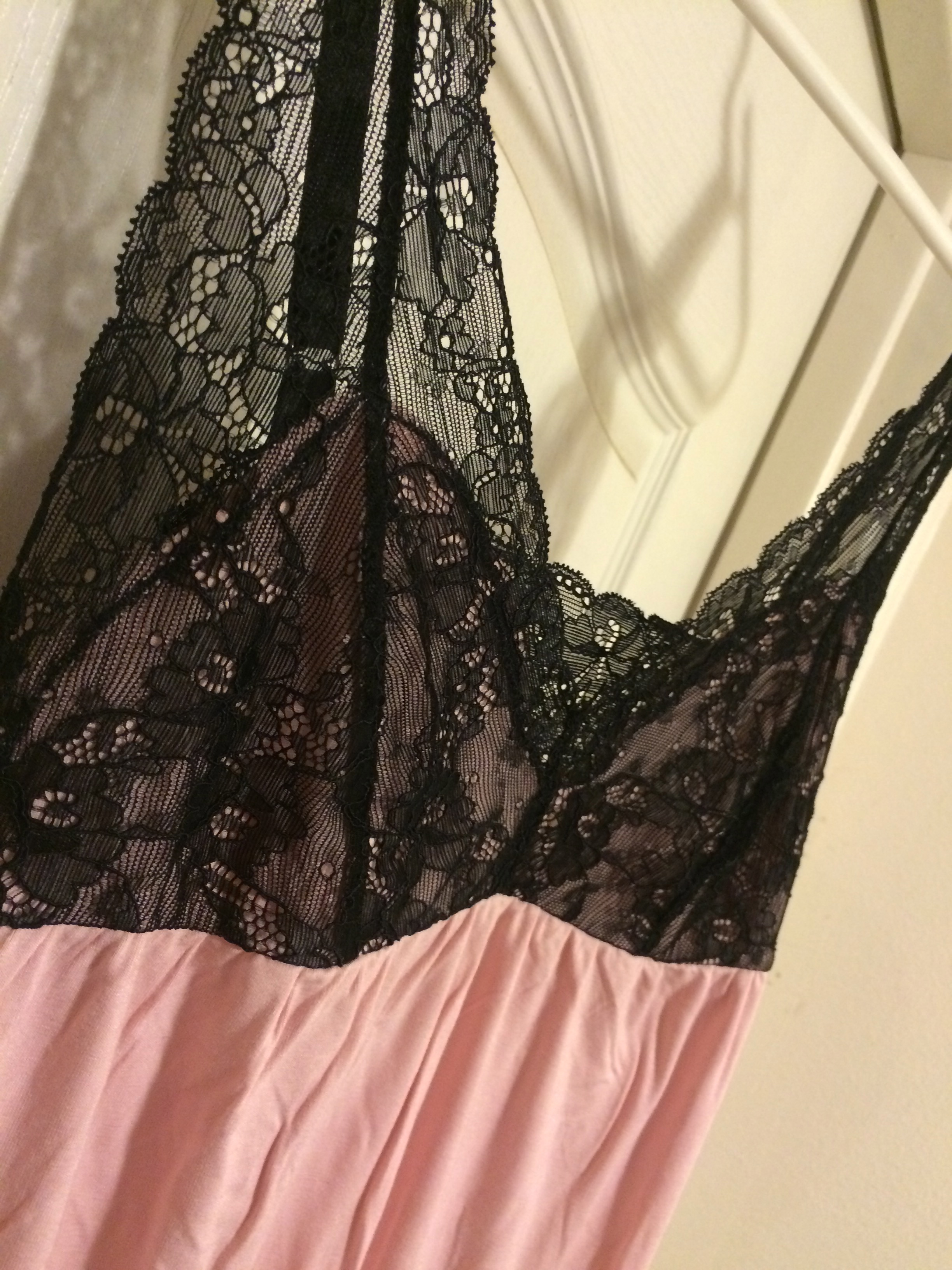 "This post was sponsored by Adore Me as part of an Influencer Activation for Influence Central. I received complimentary products to facilitate my review."
As a mom, I sometimes forget the importance of dressing up every once in a while, even if it's just to go to bed or lounge around the house. The clothes you choose to wear, really has an affect on the way you feel about yourself.  When I dress in something pretty or sexy, it makes me feel just a little bit better about myself and my overall appearance.
I'm a stay at home mom, and I must admit, I could spend a little more time on my daily appearance and attire.  I normally just throw on some leggings or yoga shorts and a sports bra and tank top. My normal sleep attire consists of a pair of sleep or yoga shorts and a sports bra. Not very sexy or appealing at all, but it is comfy!  I had to remind myself that I really should care about the way I look, even if it is just to stay at home.  As I browsed through the Adore Me site, I came to a sad realization that this would be the first matching panty and bra set I'd ever owned!  I was so excited to be getting a treat for myself for a change.  My kids and husbands needs always come before my own.
Adore Me offers a wonderful selection of sexy lingerie and sleepwear that look great, are affordable and comfortable too.  They have a variety of styles and colors to choose from and sizes to fit every body type.  With Adore Me, you can look good and feel good about yourself without comprising your comfort.  At Adore Me, you can shop for beautiful bra sets, panties and more from the comfort of your own home.  They offer over 500 styles to choose from with a new collection released at the beginning of every month.  Shoppers and "VIP members" will be able to find the latest styles in lingerie and sleepwear every month on Adore Me's online site.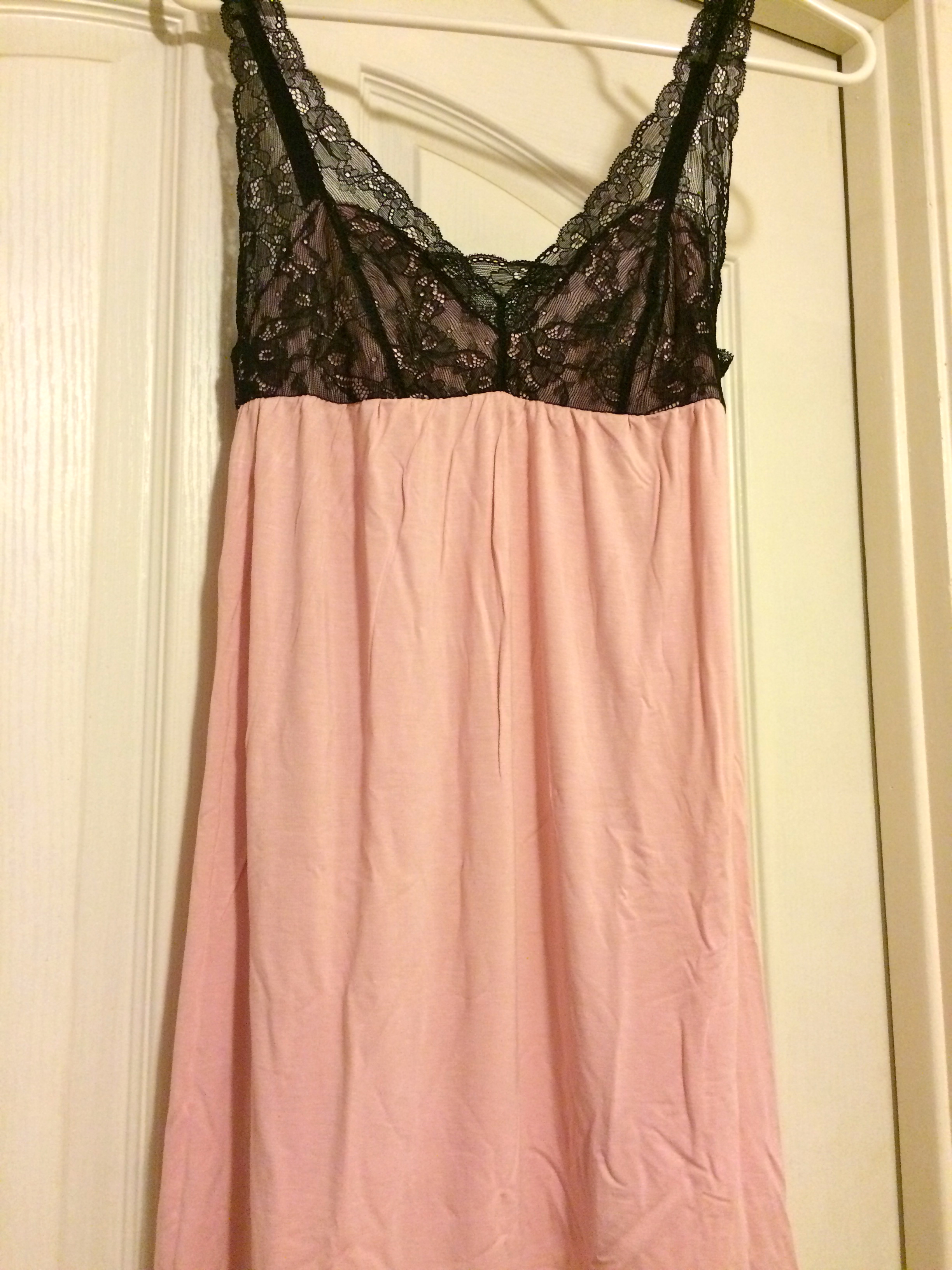 I chose a few gorgeous pieces from Adore Me including the Corrine Plunge Bra & Panty Set and the Narivona Slip.  I really love each piece I received. The've all exceeded my expectations. The Narivona Unlined Slip comes in a pretty light pink color.  It's super soft and so comfortable to sleep and lounge around in.  It's made with a mix of rayon and spandex and features a pretty black lace detailed bodice.
I chose the Corinne Plunge Bra & Panty Set in a bold twilight blue.   The set also comes in magenta and misty pink.  The Corinne is a great push-up bra adding a 2 cup lift.  It really looks great on and fits wonderfully.  This set features a black peony lace overlay and rhinestone droplet charm details. The bra goes perfectly with the sexy lace paneled thong.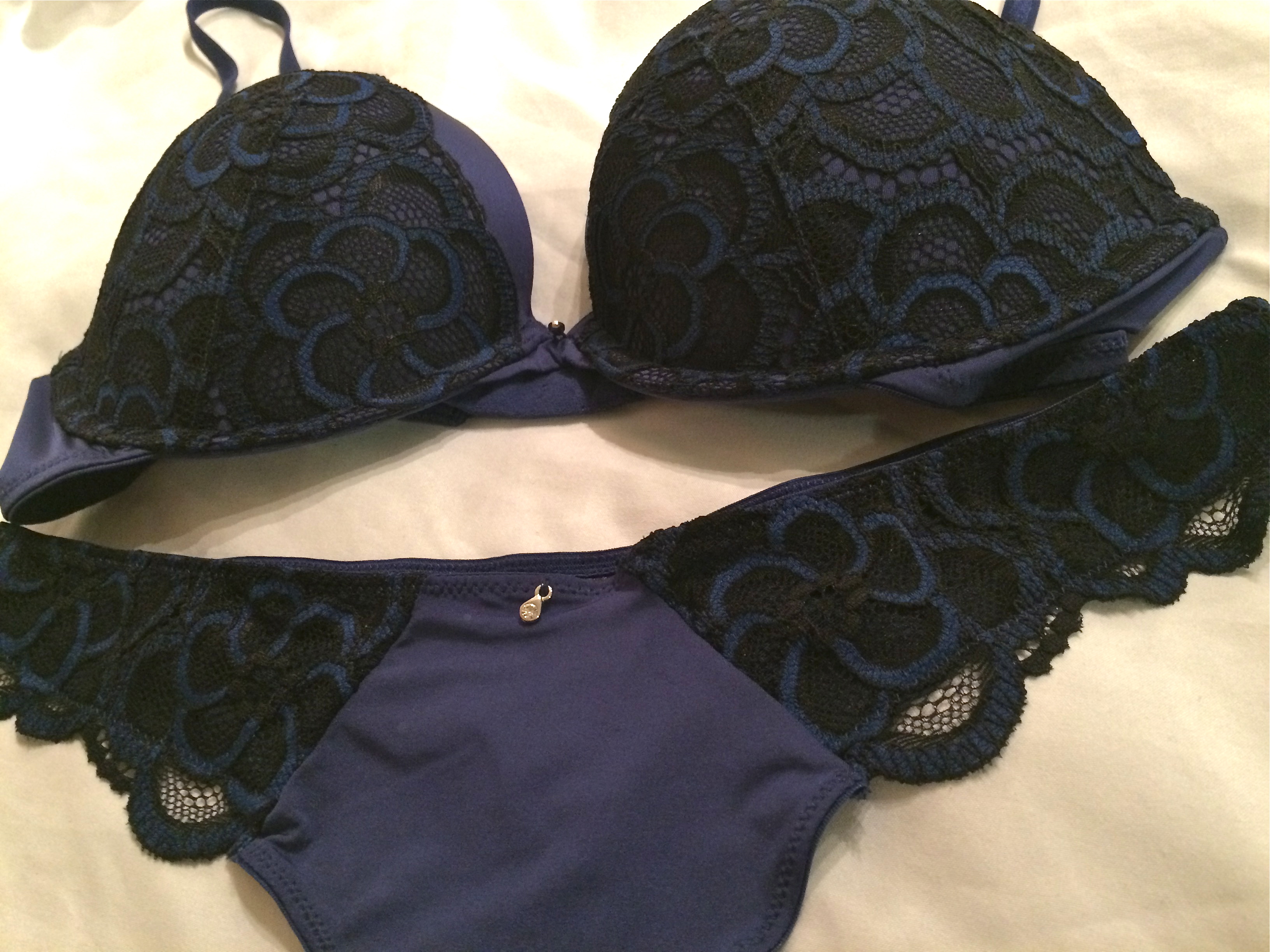 If you visit the site, I'm sure you'll like what you see.  If you can see yourself shopping on the site frequently, I highly suggest signing up for a VIP Membership.  As a VIP Member, you'll get the chance to pick a matching set from Adore Me's new collection at the start of every month.  If you'd prefer to skip a month, you can, and they make it very simple to do so.  Simply click "skip" on your account dashboard between the 1st and 5th of the month and you won't be charged for the month. If you don't skip, you'll automatically be charged $39.95 on the 6th and you can use your credit to shop at anytime.  If you prefer, you can easily get a refund with just one click (on your account dashboard) within 30 days.  You've really got nothing to loose, and so much to gain!
If you choose to sign up for a VIP membership by November 30, 2015 you can received your first "VIP" set for just $19.95 using code: GETGLAM19
Other Perks of VIP Membership include…
$10 OFF any style, any time!
Every 6th set is on us!
Free shipping and exchanges.
Exclusive access to VIP only sales and sets.
and now for the GIVEAWAY….
How would you like to WIN a $500 Credit to Adoreme.com?  2 Lucky winners will receive $500 credits so you can get your shopping on.  *Influence Central will randomly select two winners from all program entries and will handle fulfillment of the winning prize.
Giveaway closes on November 30, 2015.  Good Luck!