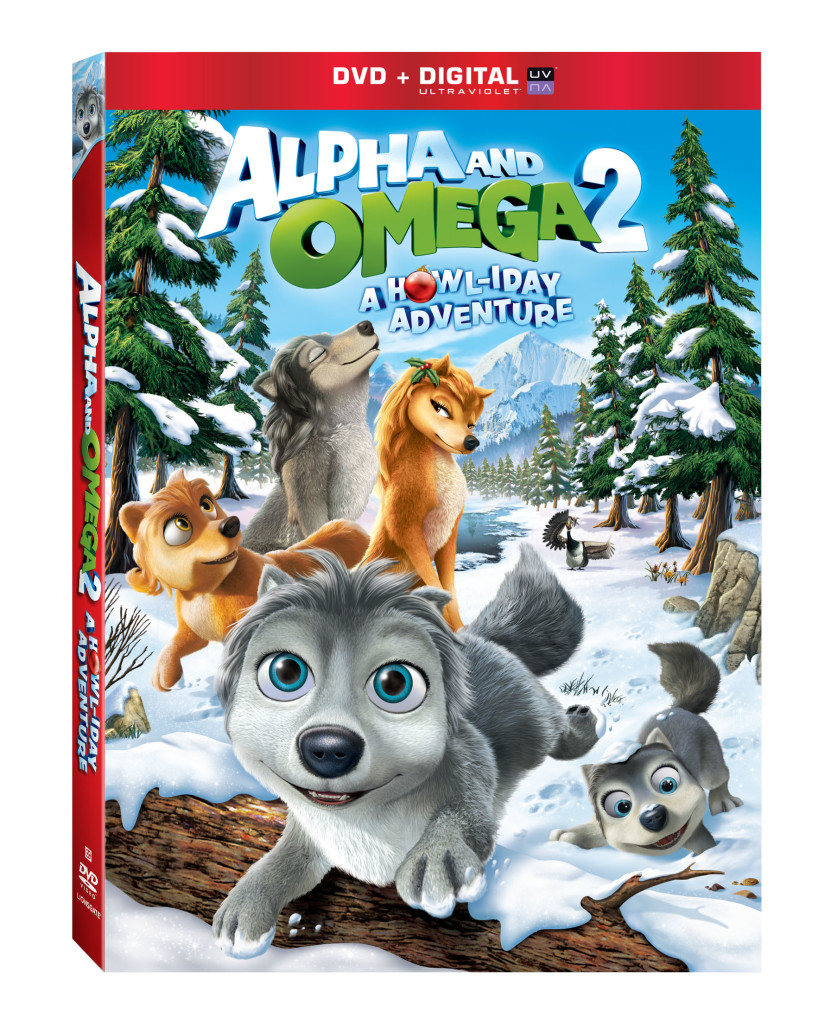 My family and I enjoyed Alpha and Omega 2 A Howl-iday Adventure.  We didn't see the original Alpha and Omega movie, but after watching this one, I really want to.  It's a cute movie, that shows family togetherness and how they stick together and protect one another no matter what!  In this movie Kate and Humphrey along with their two wolf cubs (Stinky & Claudette) go on a search to find and rescue Runt, their littlest cub, who has disappeared.  They soon find out he has been taken by a pack of mean wolves who is using him as bait to lure their wolf pack in so they can attack.
The cubs are adorable, each with their own unique personalities.  I especially loved Runt who is a spunky little guy!  This movie is filled with humor and heartwarming moments as well.  It was such a great movie, I didn't want it to end.  I felt there still could have been more to the story.  I guess we'll have to wait for future adventures.
Alpa and Omega 2: A Howl-iday Adventure is a great family movie.  It can be found exclusively in Walmart stores nationwide on October 8th for the suggested retail price of $19.98 and the Blu-ray Combo Pack will be $24.99.  The Blu-ray and DVD contains all-new special features that include a behind the scenes look at the making of Alpha and Omega 2, fun wolf trivia and an "Are you an Alpha or an Omega?" quiz plus a sneak peek at future Alpha and Omega adventures.
and now for the GIVEAWAY….
One lucky winner in the US will receive their own DVD copy of Alpha and Omega 2: A Howl-iday Adventure.  Enter using the rafflecopter below.  Giveaway ends 10/15/2013