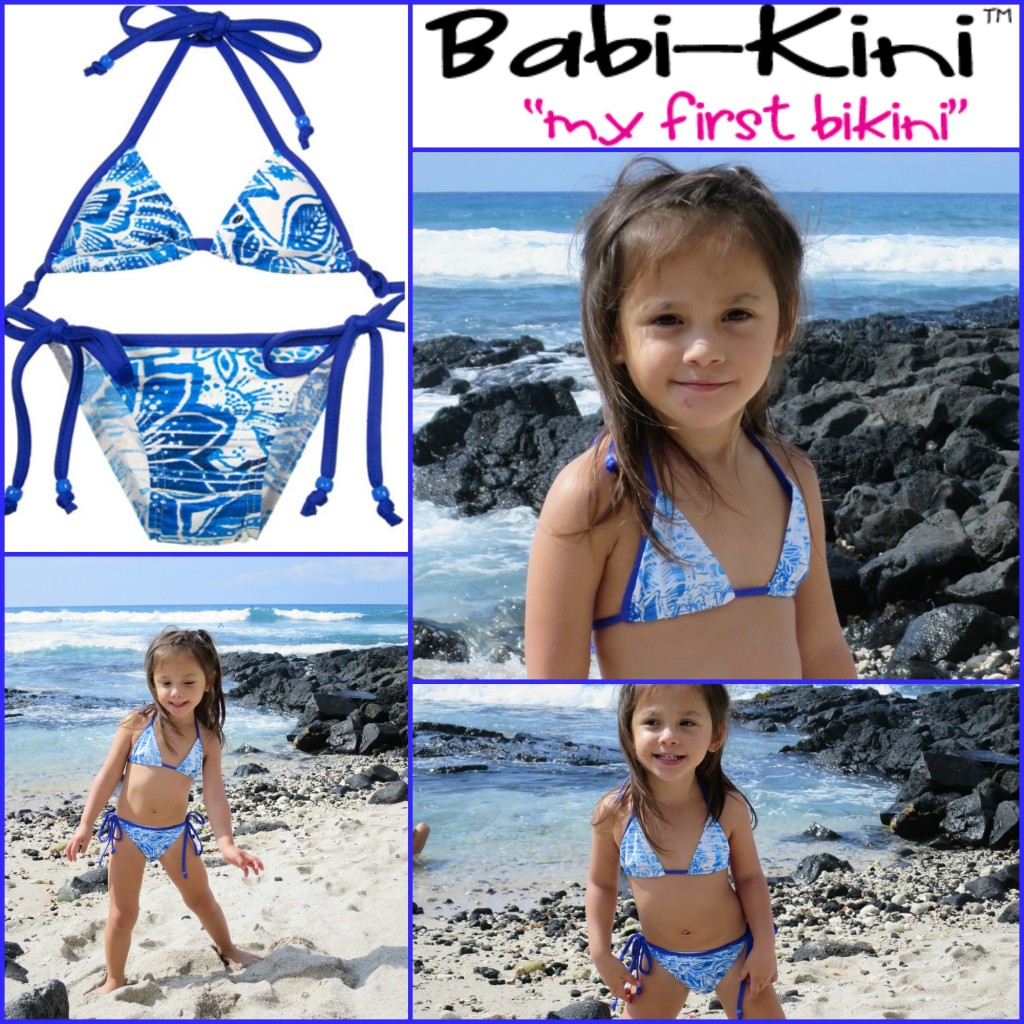 I know..I know..not exactly the post you're expecting to see in the middle of Winter!  But…like some of you, I'm in Hawaii, and we still have beach weather here!  Actually, it's been a pretty rainy and cold Winter, but there have been some sunny days as well, especially on the West Side of the island where it rarely rains.  These hot sunny days call for bikinis, and Babi-Kini makes the cutest little swimwear for little girls.
Babi-Kini bikinis come in a variety of different prints.  I chose the Blue Java print for my little lady.  It is super cute!  The bikini has a white and blue design with blue trim.  There are blue beads hanging from the ends of the ties.  The bikini bottoms have adjustable tie sides and the bikini top ties at the back and neck.  I like the fact that these are adjustable because they can be used for quite some time.
Babi-kinis are made of nylon and spandex.  They are made in the USA.  If itty-bitty bikinis aren't your thing, don't worry, Babi-kini also has a nice selection of one-piece swimsuits as well.  The bikinis come in sizes x-small (birth-6 months) up to x-large (5-6 years).  Each bikini costs $30.
There are a few more prints I want to get for my daughter, I think I'll be placing an order soon!  How about you?