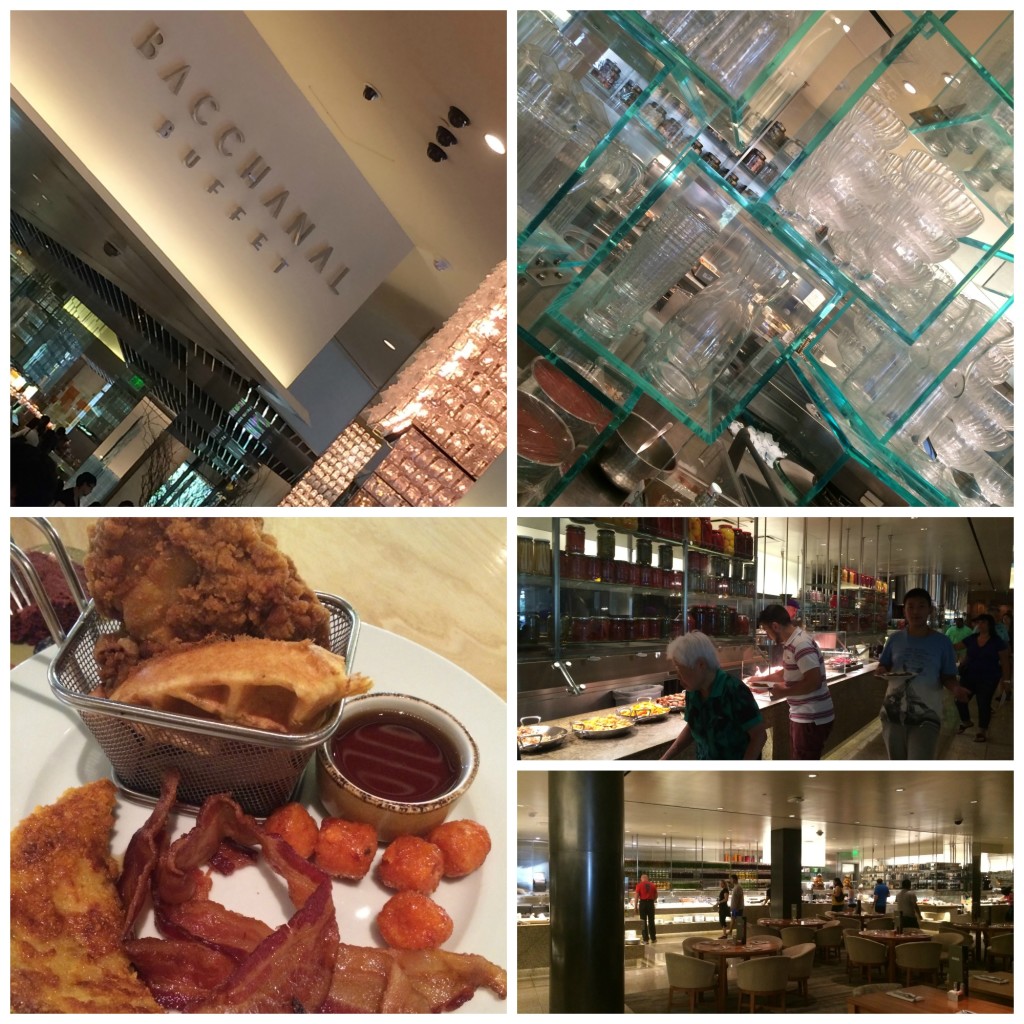 I love breakfast buffets, but here in Hawaii I rarely get to enjoy them.  There's a really good Brunch Buffet at the Mauna Kea Beach Hotel, but it's over $60 per person.  I think that's a bit ridiculous, but I had planned to splurge on my birthday back in December.  Unfortunately, when I called a few days before there was no room available.  Maybe it was for the better, since it's so ridiculously priced.  Ever since then, I've been craving a good brunch buffet!
Before going to Las Vegas I researched the different buffets.  Nearly every hotel seems to have one.  I had heard the buffets in Vegas were cheap, so I knew I wanted to try at least one.  After watching a few You Tube videos, I finally decided to try the Bachannal Buffet at Caesars Palace.  I'm so happy I did!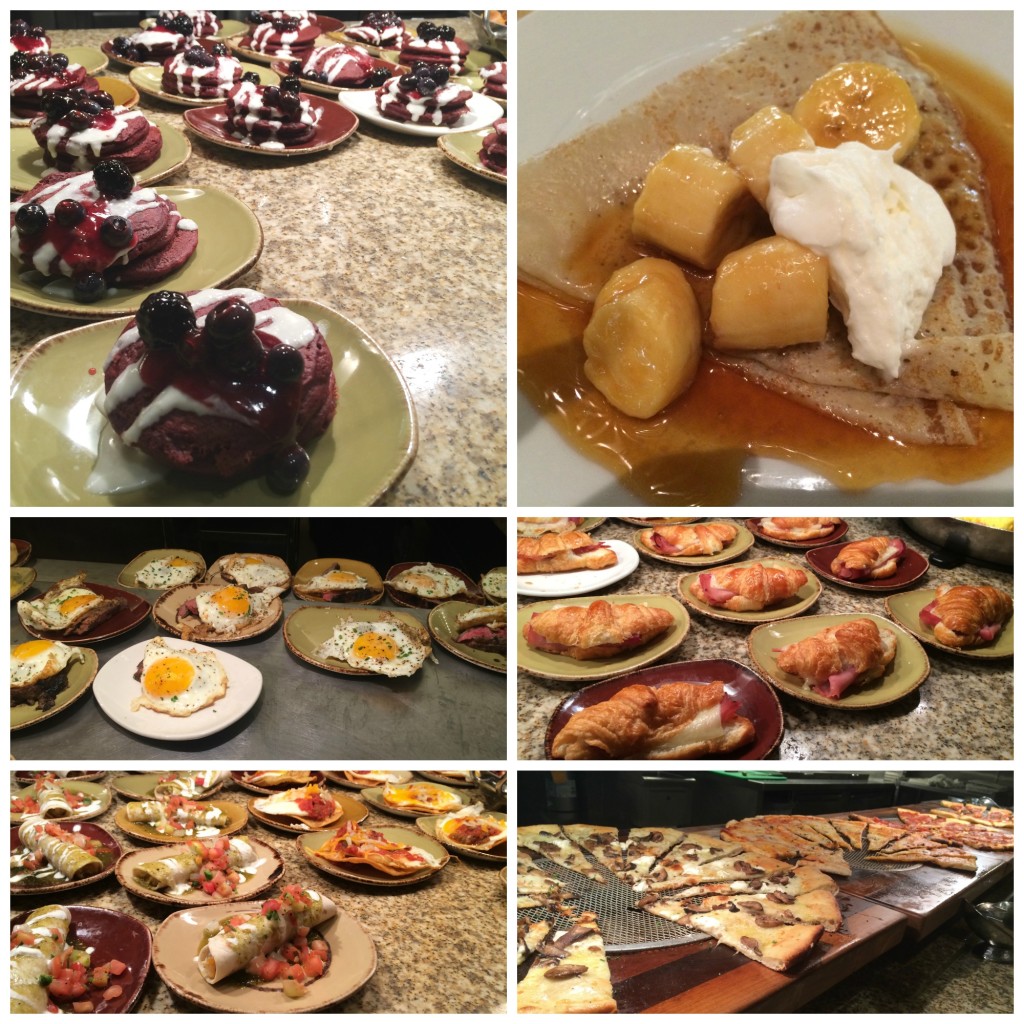 I highly recommend the Bachannal Buffet.  There's a wide variety of good quality food.  There are different sections with all types of food including seafood, omelets, asian, mexican, pizzas, breads, the regular breakfast foods, meats, and SO MUCH MORE!  I think my hubby tried a little of everything, and by the time he was done, he was beyond stuffed!  I tried a lot, but not everything, just the foods that looked appealing to me.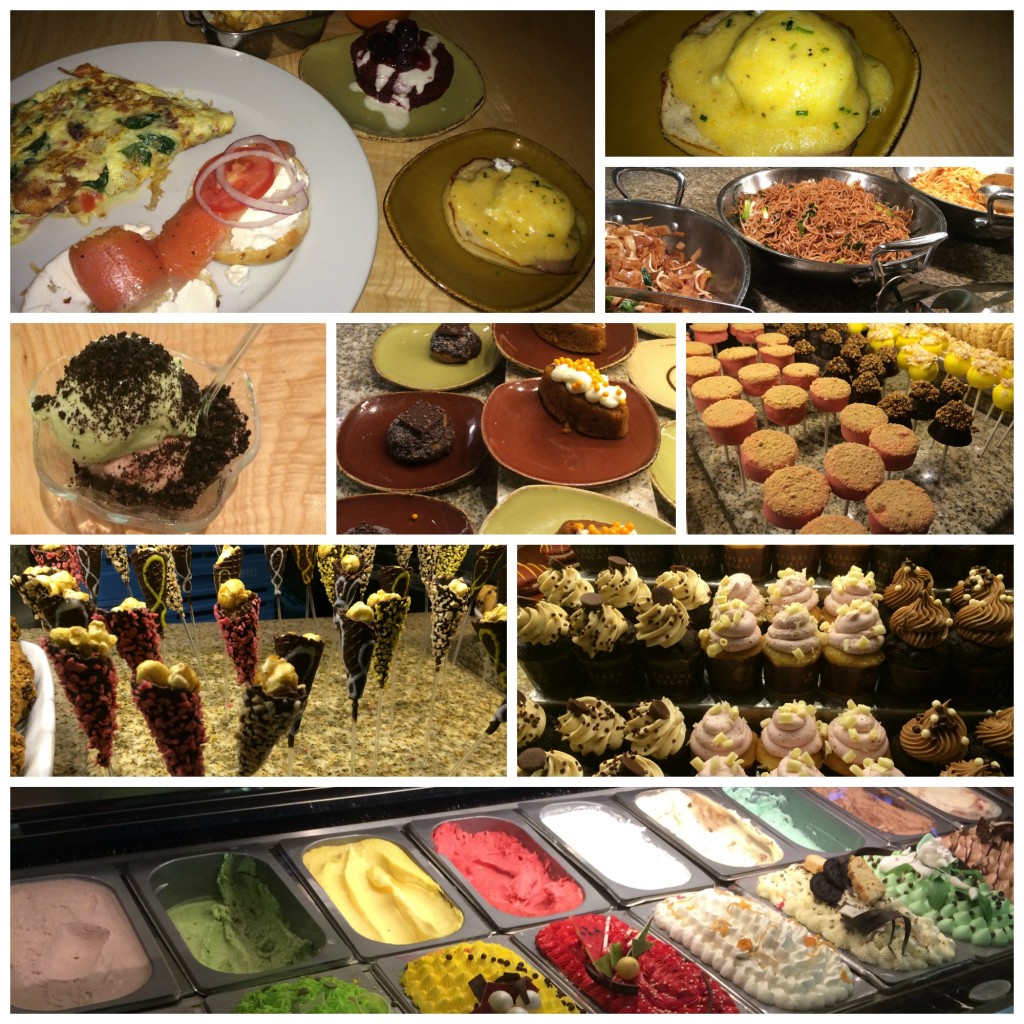 Out of all the foods, my 5 favorites were the:
Made-to-Order Omelete
Fried Chicken & Waffles
Eggs Benedict
Bagels with Cream Cheese, Lox, Tomato & Onion
Crepe topped with bananas in caramel sauce
Breakfast at the Bacchanal Buffet was $25.99 per person.  With taxes included, my hubby and I paid $56.19 + tip.  I thought that was very reasonable for the quantity and quality of food served.  I'm not sure when I'll be back to Vegas, but when I do, the Bacchanal Buffet will be at the top of my list of things to do!