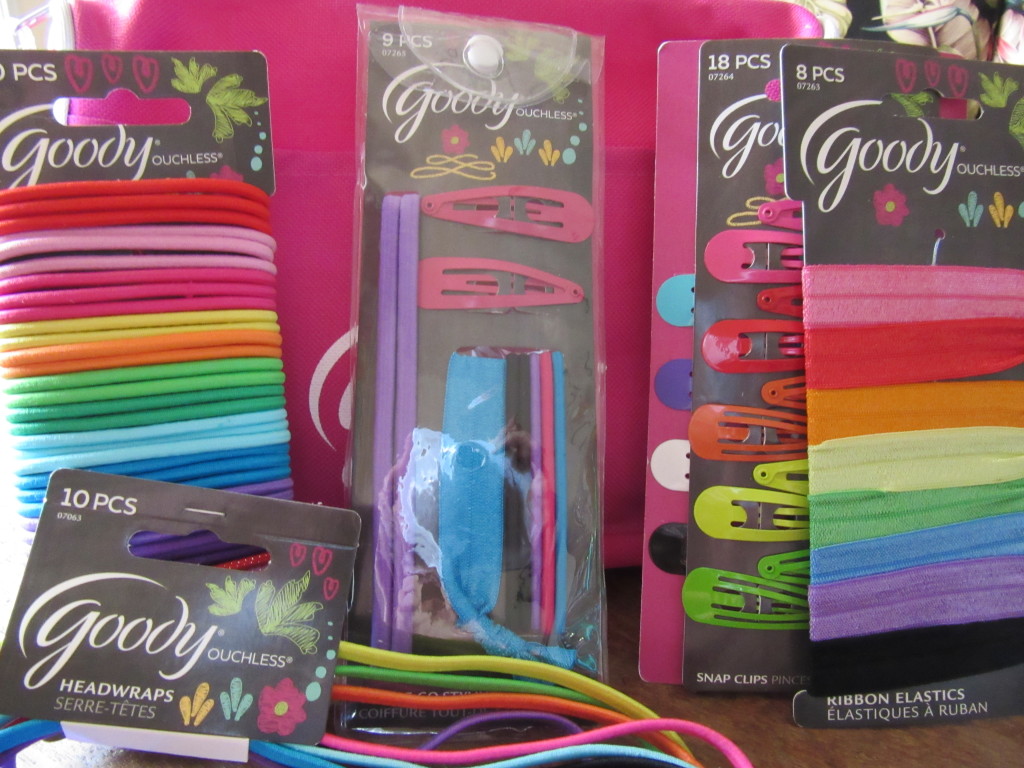 Disclosure:  I received these items for review purposes.  All thoughts and opinions are my own.
My girls love using hair accessories.  Often, when getting ready for school, my 7 year old only has time for a quick ponytail.  The Goody Ouchless No Metal Elastics (40 piece MSRP $4.99) are perfect as they come in a rainbow of colors to match every outfit!  No metal, means no pulling on her long hair!  The elastics are able to keep her hair up and in place, all day long.  Goody Ouchless Elastics have become a part of our every morning hair routine.  I really don't know what I'd do without them!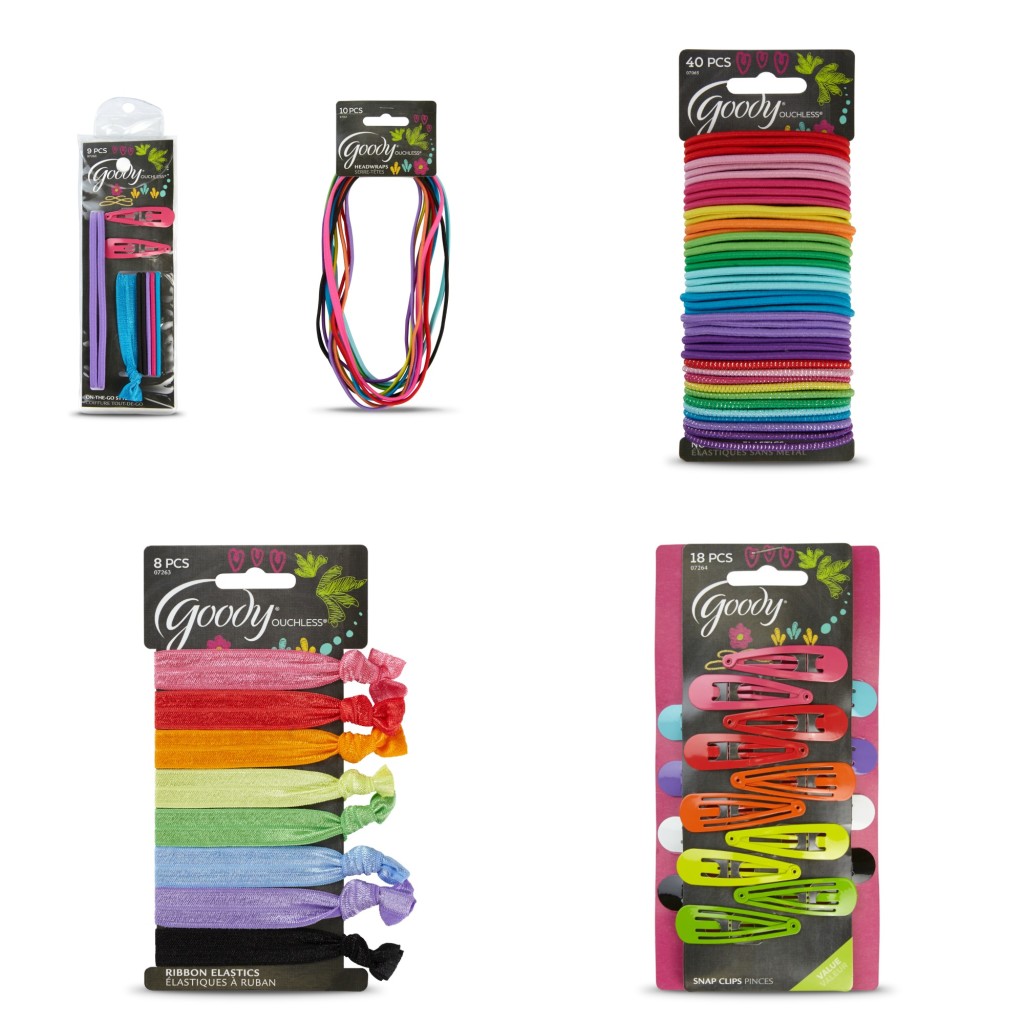 Another of my favorite items are the ribbon elastics (9 piece MSRP $5.99).  They come in a variety of colors.  My daughter likes to wear them on her wrist, so she'll have it handy whenever she watcs to throw her hair into a quick bun or ponytail.  They look pretty cute as a bracelet!
The colorful, vibrant snap clips (18 piece MSRP $4.99) are perfect for my 3 year old who doesn't like putting up her hair.  If I put her hair into a ponytail, she'll eventually take it down and end up with a mess.  She doesn't mind the clips at all.  I think they're so light, she forgets about them.  The clips are perfect for keeping hair out of her eyes.  The bright colors are very cute too, and add a nice touch to her outfits!
If you're looking for hair accessories for your girl.  Be sure to check out the awesome selection Goody offers.  There's so much to choose from, I'm certain you'll find exactly what you need!