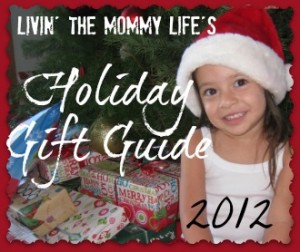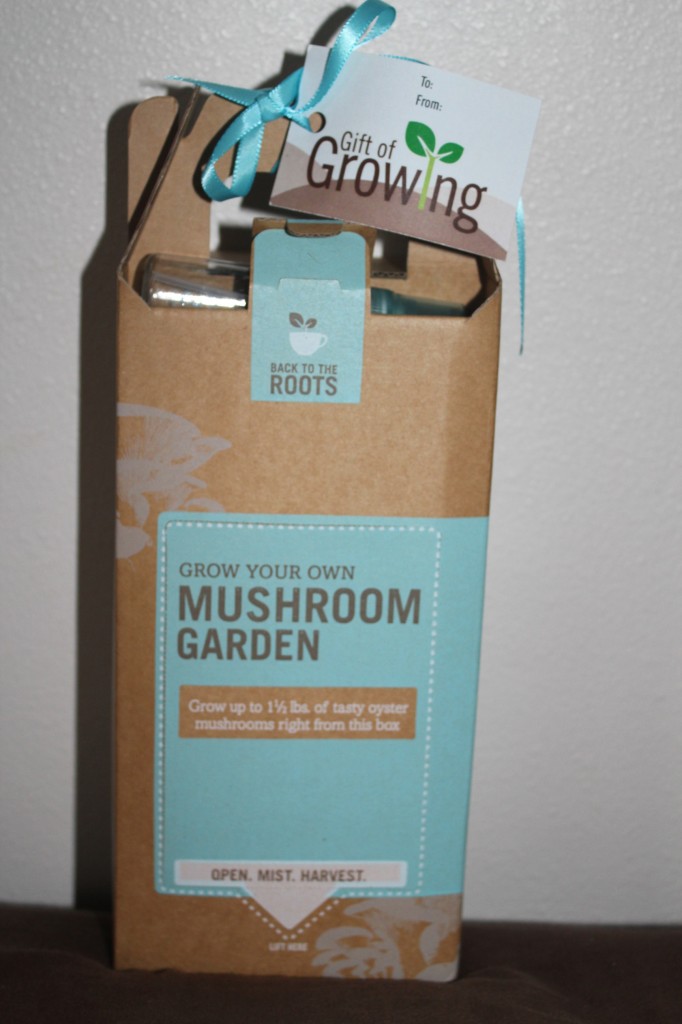 The Back To The Roots Grow-Your-Own Mushroom Garden Kit is awesome!  With the mushroom kit you are able to grow up to 1 1/2 pounds of gourmet oyster mushrooms right out of the included cardboard box!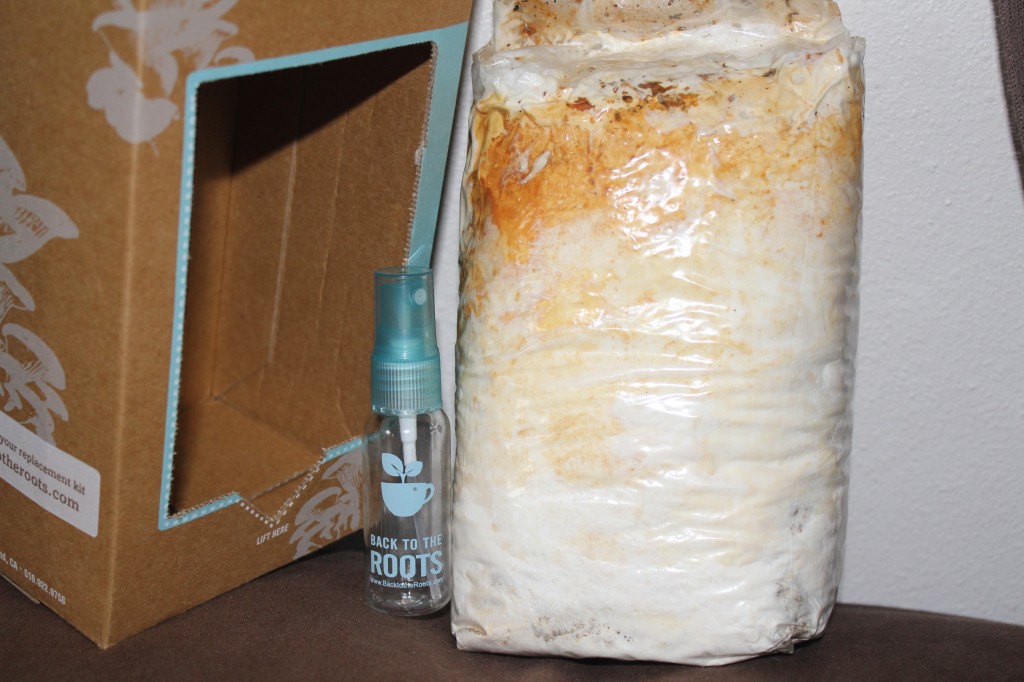 Included in the kit is the cardboard box with a bag of soil which is 100% recycled coffee grounds and a mister.  Once you open the box the directions are very simple to follow.  First, cut a cross in the bag of soil then soak it in water for 12 hours.  Once the 12 hours is up you can place the bag of soil back into the cardboard box where there is an opening for the mushrooms to grow out of.
Within a few days my mushrooms sprouted!   It was very neat.  I love that you just keep this box on your counter top and watch how the mushrooms grow daily.  The included mister is used to spray the mushrooms with water twice a day.  My daughter enjoys helping with the watering.  It's great that I am able to include her in this.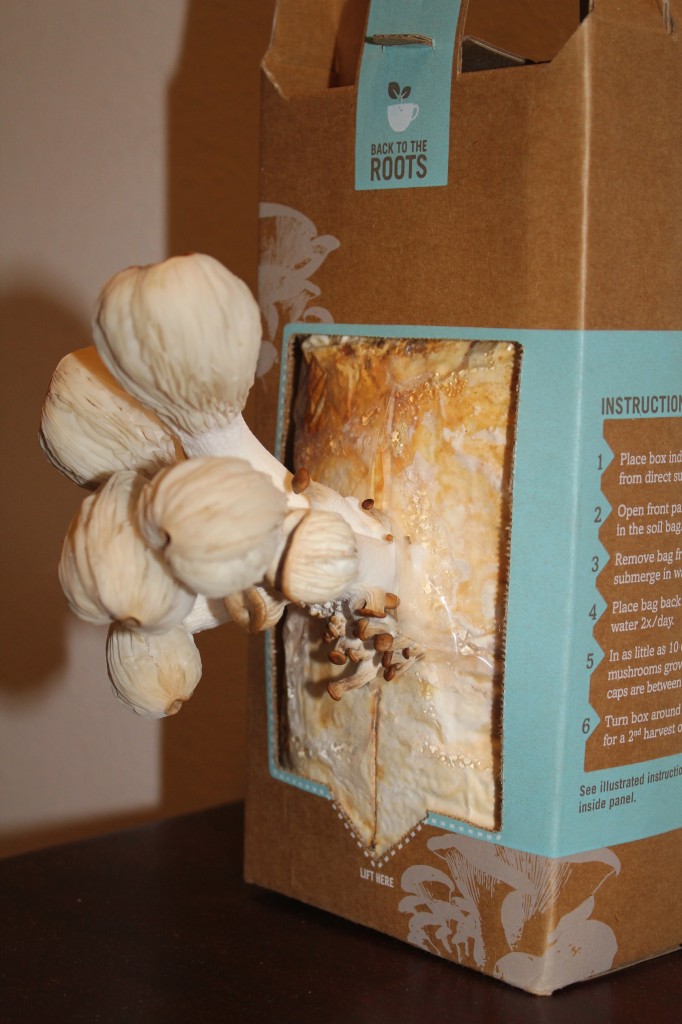 Once of the great things about this mushroom kit is that you can harvest more than once!  After your first harvest you just turn the bag over and start all over again.
I plan on harvesting the mushrooms soon and can't wait to try them!  I'm thinking I'll use them in a pasta dish…yum!
You can purchase a Back To The Roots Grow-Your-Own Mushroom Garden Kit online at the Back To The Roots store.  Each kit costs $19.95.  Order 2 kits and your shipping is free!