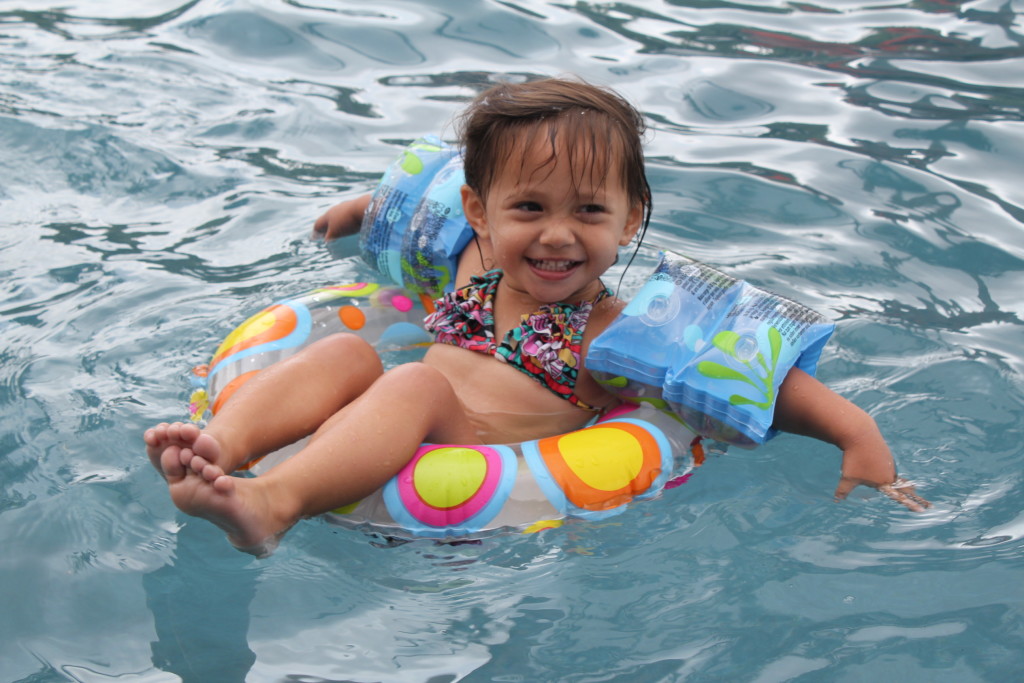 Guest Post written by Kaitlin Gardner of An Apple Per Day
Spring is coming, and it's time to think about a pool party for the kids. Planning a party can be a lot of fun, and it doesn't have to be an expensive concept. There are a few basic things to arrange, and then you can sit back and watch your children and their friends have fun.
Invitations. Your kids will know who they want to put on their invitation list, and then it will just be a matter of finding appropriate invitations. Find a bright and cheerful invitation pattern that will get the kids excited. If it were a party for parents, you might consider sending E-vites, but children might not have email, and they will really enjoy getting a personally addressed invitation through the mail. Call the parents to gather addresses, and at the same time you can confirm that each child can swim. Here are some great resources with more party planning ideas:
Entertainment.If you're having a backyard pool party, the major form of entertainment is already there – the pool itself. You might have a number of party games available like "Marco Polo" which most kids are familiar with. There are a number of other games like "Diving For Pennies" that can be fun, but kids can make up their own games and have a great time without the need for parents to intervene. In fact, when I suggested a list of party games to my son, he just rolled his eyes and said "Mom, we just want to have fun."
Provide for safety. There are inherent risks in having a group of kids around the water, so it will be important to make sure the kids are safe. I followed the lead of one neighborhood Mom who had a party, and I hired one of the lifeguards at the community pool for the afternoon. It was amazing to see how well behaved the kids were – they were all familiar with this person, so he had the weight of authority. I didn't have to get into any power struggles with rambunctious kids, and the parents could sit back and relax knowing their children were well attended. Now I'm thinking of hiring that lifeguard when it comes time for the boys to clean their rooms.
Time of day. This is something to consider. If you live in a cooler climate, and you're having the party in the spring – afternoon might be the preferred time for a party. If you live in the South, and the party will be in July, evening might be a lot better idea. Just take into account the weather when you set the time for the party.
Provide food. With kids you can almost bet on the popular choices – burgers or pizza. My husband loves to grill, so he took care of cooking burgers, and I just had to provide buns and condiments. It was funny to see how quickly the kids lined up for food – they didn't realize how much of an appetite they were building playing pool games, until someone called out "Burgers are ready!" If you don't have a grill, or a husband who likes to cook, just order pizzas to go for the kids. We did that one time, and it was a stampede when the local delivery boy showed up.
Entertain the parents. Be sure to set up a shady place for the parents to sit, watch their kids, and visit. Make sure to take care of any introductions, in case some of the parents don't know each other.
Once the planning is out of the way, it can be really entertaining to just watch the kids play in the water. Sit back with a glass of iced tea, watch and smile.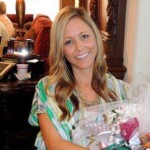 Kaitlin Gardner started An Apple Per Day to explore her passion for a green living lifestyle, and healthy family living. She and her husband have just moved to rural Pennsylvania, where they enjoy exploring the countryside to discover interesting and out of the way places. She is also learning how to paint watercolors.