Do you like handbags?  If you do, you have got to check out Bag Blaze.  Bag Blaze offers a variety of handbags at great deals.  No bag will be more than $39.95 even if the market price is over $100!  There's a decent selection of bags to fit different styles, so it's definitely  worth taking a look as you might find something you like!  Each bag is only available for a limited time.  There's a countdown on each page so you can see how much longer the bag will be available.  Deals go live daily at 10 am PST.  Another great thing about Bag Blaze is that they offer FREE shipping which is always great when it comes to online shopping!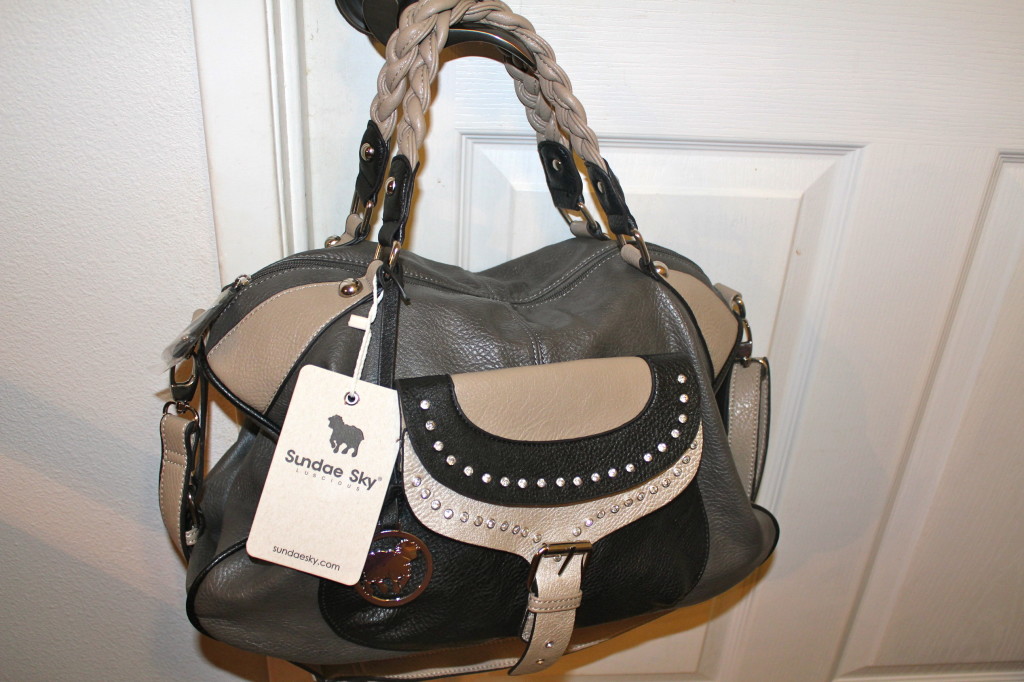 Upon looking at the site, I found a few really cute handbags.  I ended up choosing the Lyneya Satchel.  The market price for the Lyneya Satchel is $90.00 but it sells on Bag Blaze for just $39.95.  That's a pretty good deal, a savings of 56%!
The Lyneya Satchel is very stylish.  It's made of synthetic leather.  I wasn't sure what to expect as far as the quality of the bag, but I'm happy to say that it seems to be of good quality.  It's a nicely sized bag measuring 17 inches across and about 11 inches high.  The braided straps are one of my favorite features.  The inside features a zip pocket as well as two little pouches that are perfect for a cell phone, sunglasses, etc.  There's also pockets on both the front and back of the bag.  I love how spacious it is!  The front pocket is embellished with gemstones that add a little sparkle and fun to the overall look of the bag.  All together I'm happy with the bag and can't wait to use it!
and now for the GIVEAWAY…
Want to WIN the Lyneya Satchel?  Enter using the rafflecopter below!
Disclosure:  I received a product for review purposes.  All thoughts and opinions are my own.  Livin' The MOMMY Life is NOT responsible for the shipment of the prize.  Sponsor will ship prize to winner.