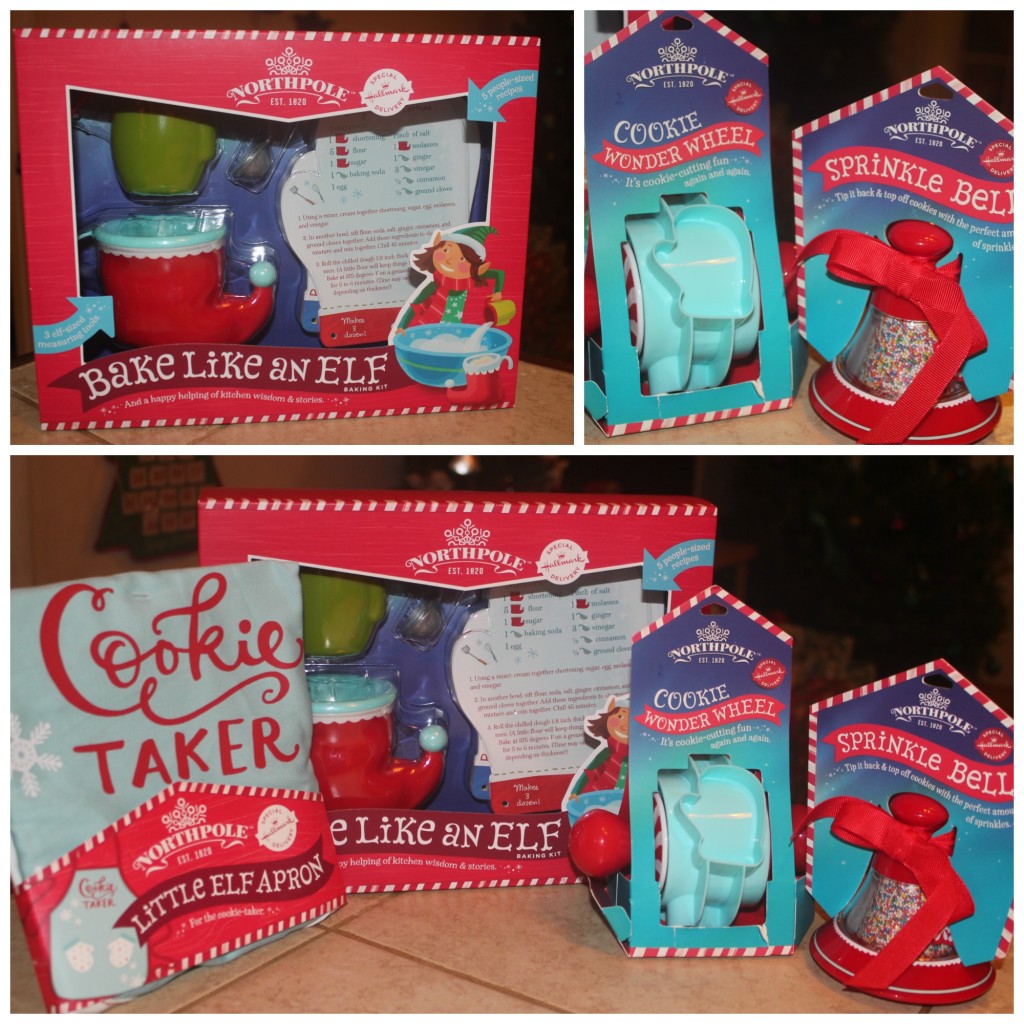 Disclosure:  I received these items for review purposes.  All thoughts and opinions are my own.
Okay, I know this post is a little late with Christmas being over and all.  But still, I just had to share how much fun we had with the Northpole Baking line from Hallmark.  If you're still able to find these products in stores, pick them up now!  They're great, and you can use them year round.
I received the Bake like an Elf Baking Kit, Sprinkle Bell, Cookie Wonder Wheel Rolling Cookie Cutter, and the Little Elf Apron.  I really loved everything!  My kids enjoyed using them to bake and it made the whole experience so much fun.  It really brought out the Christmas magic.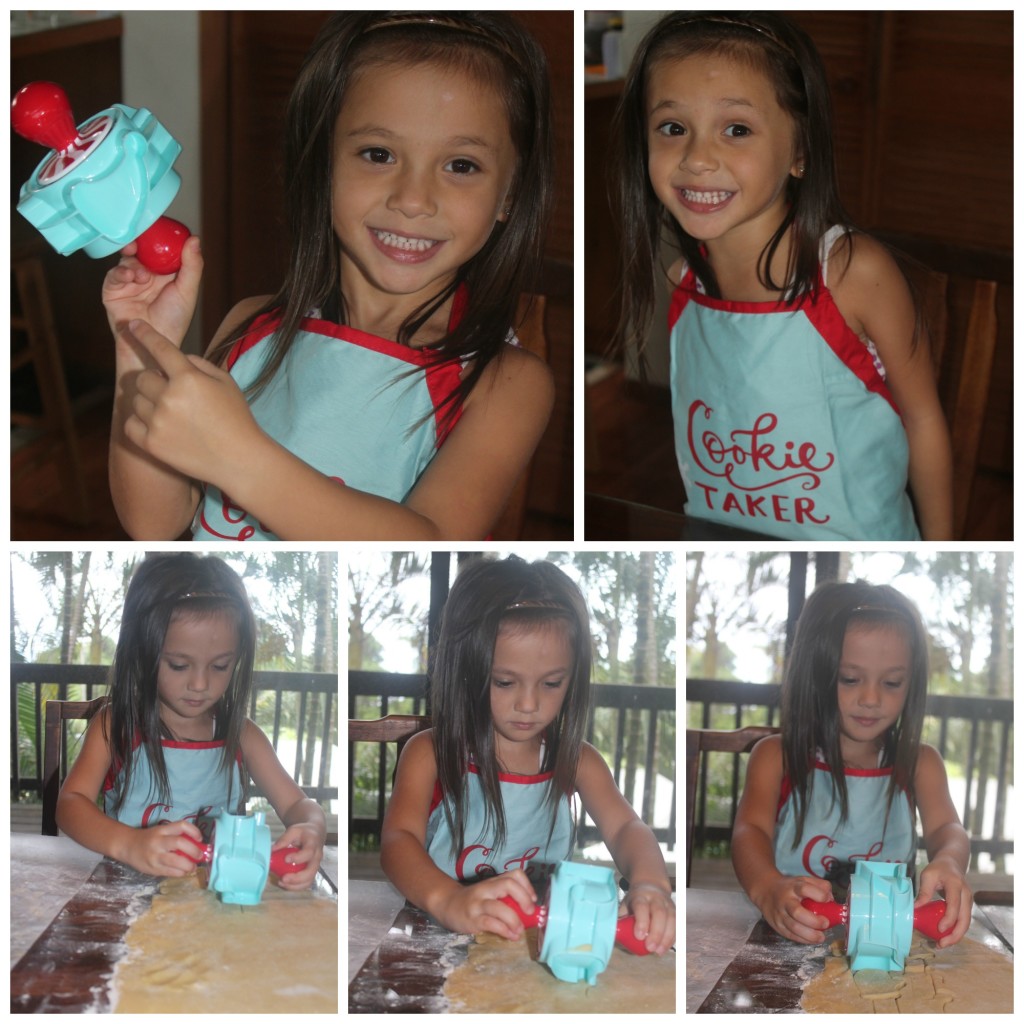 We made sugar cookies for our Christmas Eve Party using one of the recipes found in the Baking Kit.  They turned out great and were absolutely delicious.  The "elf-sized" measuring tools included in the baking kit were the perfect size for little hands!
My youngest daughter was excited to wear the apron.  The cute light blue apron with red trim and lettering says, "Cookie Taker" which turned out to be 100% true.  It's really cute and the perfect accessory for any baking you do.
The Cookie Wonder Wheel Rolling Cookie Cutter was fun and easy to use.  I also had some regular cookie cutters on hand, but of course, the rolling cookie cutter was the tool of choice for the kids.  It's a very neat little gadget that adds even more fun to the whole cookie making experience.  Simply roll the wheel on your cookie dough, and there you have your cookie cutouts!
You really can't go wrong with Hallmark products.  Like the North Pole Communicator I received last year, these baking supplies will surely become a part of my families holiday traditions.