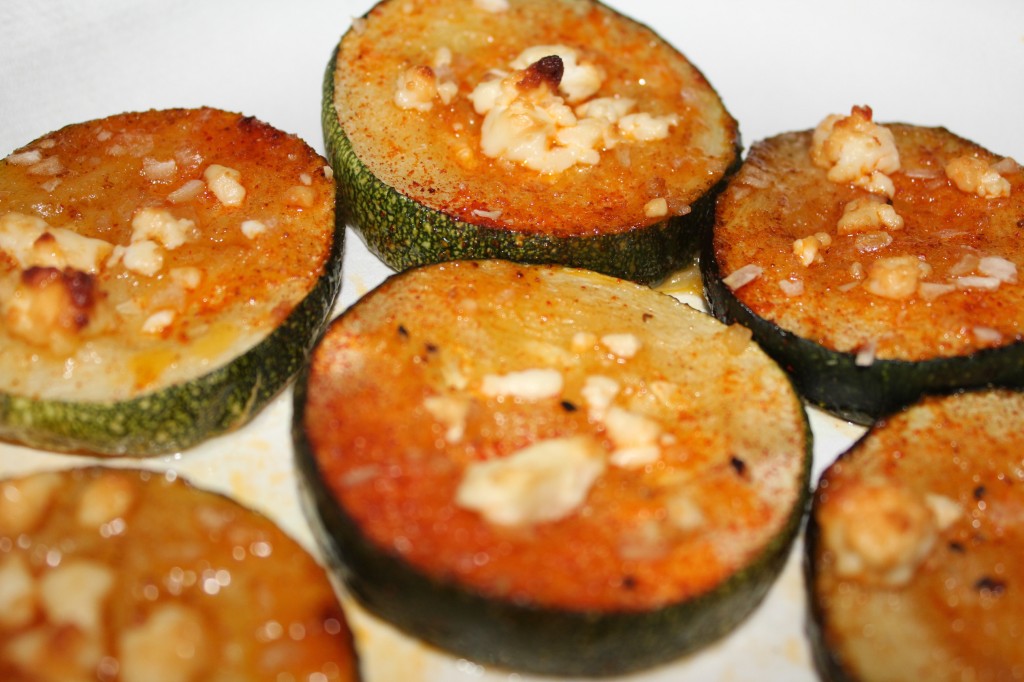 Zucchinis are one of my favorite vegetables.  I'm always trying new things and finding new ways to eat them.  Here's a recipe I recently came up with, it's so tasty I can eat a whole zucchini baked this way!  I don't have exact measurements because I rarely measure when I come up with recipes.  Use as little or as much as you'd like according to your tastes.
Baked Paprika & Feta Zucchini
Ingredients
Zucchini
Olive Oil
Paprika
Crumbled Feta
Chopped Dried Onion
(Bought the chopped onion from Costco, if you don't have it, it's fine to leave it out)
1. Slice Zucchini
2. Place on baking pan
3. Drizzle with olive oil
4. sprinkle with paprika
5. top with some chopped dried onion
6. Add crumbled feta
7. Bake at 350 degrees for 30 minutes
6. ENJOY!