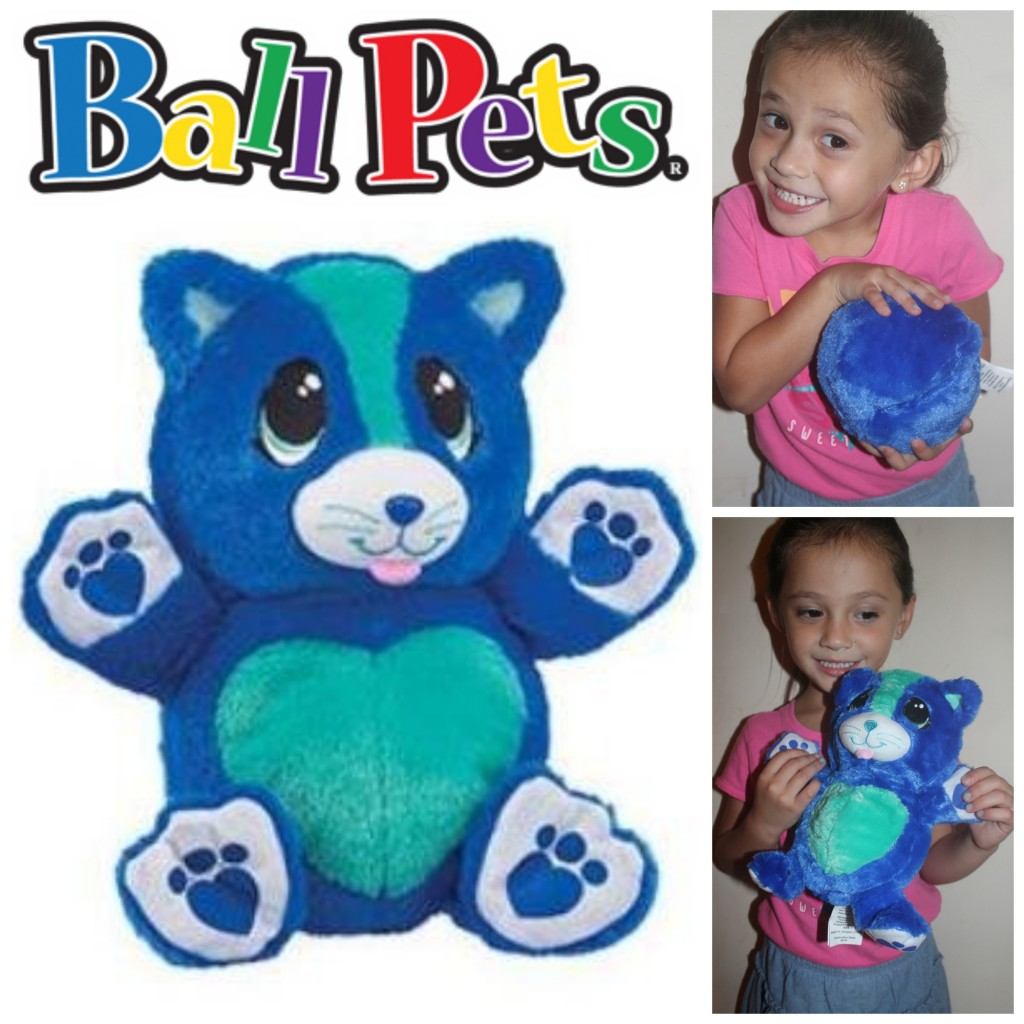 Disclosure:  I received this item for review purposes.  All thoughts and opinions are my own.
Ball Pets are so cute!  At first they look like any other plush ball, but what makes them unique is the surprise inside that's waiting to be revealed.  Open up the ball and it turns into an adorable furry friend.  Kids can toss, catch and roll their Ball Pet, and when they're ready for a friend, just pop them open and see who's inside.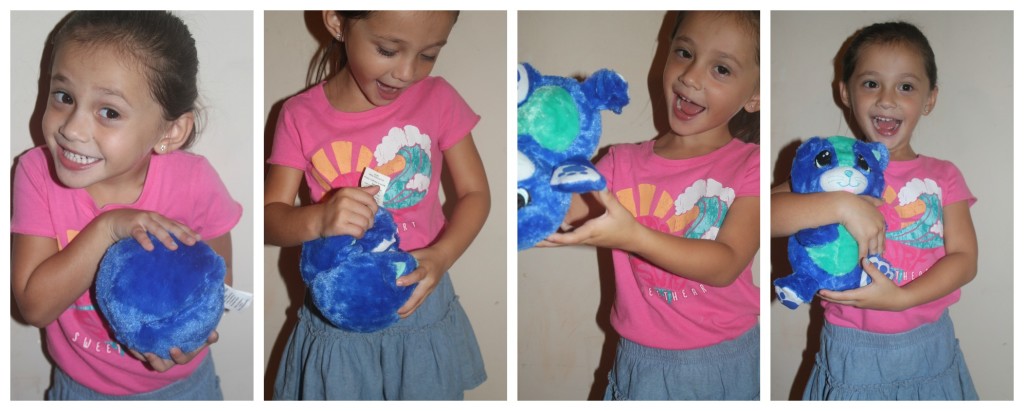 There are six different pets to choose from including Sunny the Puppy, Pinky the Unicorn, Red Rover Puppy, Jolly Green Dragon, Puffy the Purple Bear and Berry Blue Kitty.  These adorable plush pets are really cute and I love that they come in such a vibrant array of colors.
I received Berry Blue Kitty who has the sweetest face!  I know kids will love these Ball Pets as they are irresistibly cute and fun to play with whether you use it as a ball or a pet.  My four year old loves it and when I asked what she likes about it, she said, "it's cute and it's a baby, and I like baby cats."  She also says it has a pretty color and it's, "so much fun to play with".  She's been opening and closing it, and tossing it in the air, and so far it's holding up fine.
Ball Pets are recommended for children ages 3 and up.  Three of the six Ball Pets are available at major retailers worldwide while all styles are available online.  They have an approximate retail price of $19.99.