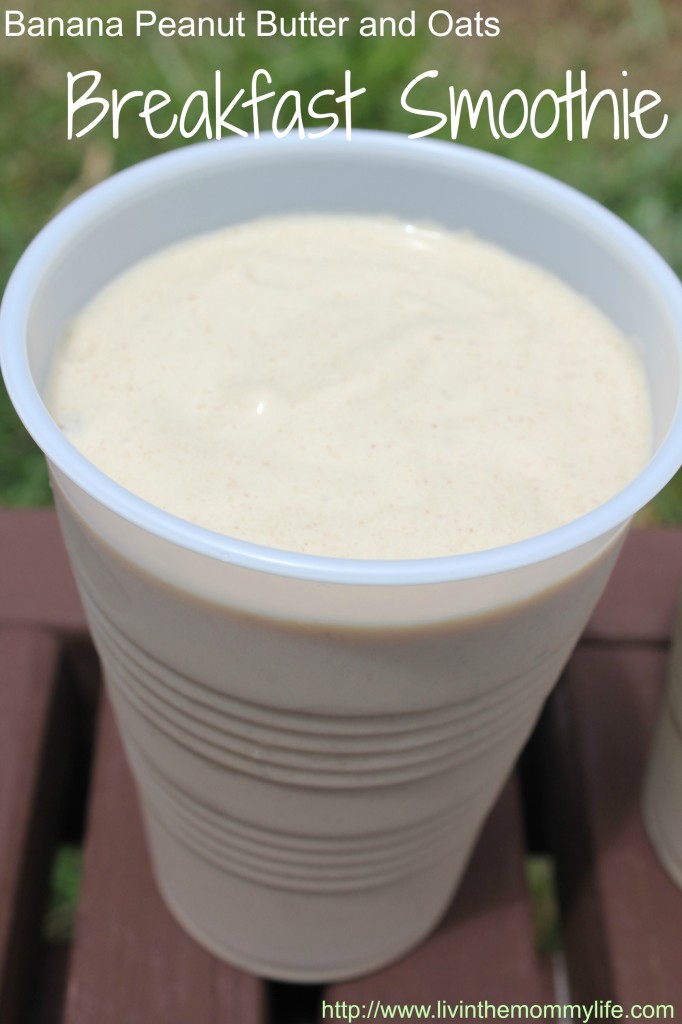 I love coming up with different flavor combinations for my smoothies.  I have a smoothie for breakfast or lunch nearly every day.  I decided to try a breakfast smoothie by using oats.  I've never tried a smoothie with oats before, and was excited to see how it would turn out.  I'm actually not a big fan of cooked oatmeal because I don't like the texture, but I do know oats are very good for you, so I thought I'd give it a try.
Banana Peanut Butter Oatmeal Breakfast Smoothie
1/2 c. Vanilla Soy Milk
2 heaping Tbs. All-Natural Peanut Butter
1 c. Quaker Oats
*4 Apple Bananas
Agave
2 c. Ice
*Apple bananas are smaller then regular bananas, so if you use regular sized bananas 2 will probably be enough
Add all ingredients to your blender.  I did not measure the agave, put as much or as little as you'd like according to your tastes.  Blend until smooth.
The smoothie turned out to be really tasty!  This recipe was almost able to fill two 16 oz. cups.  I made one for my daughter and one for myself.  We both enjoyed it.  It was so thick and creamy you would think I had added some ice cream to the recipe.