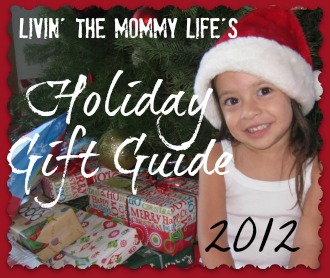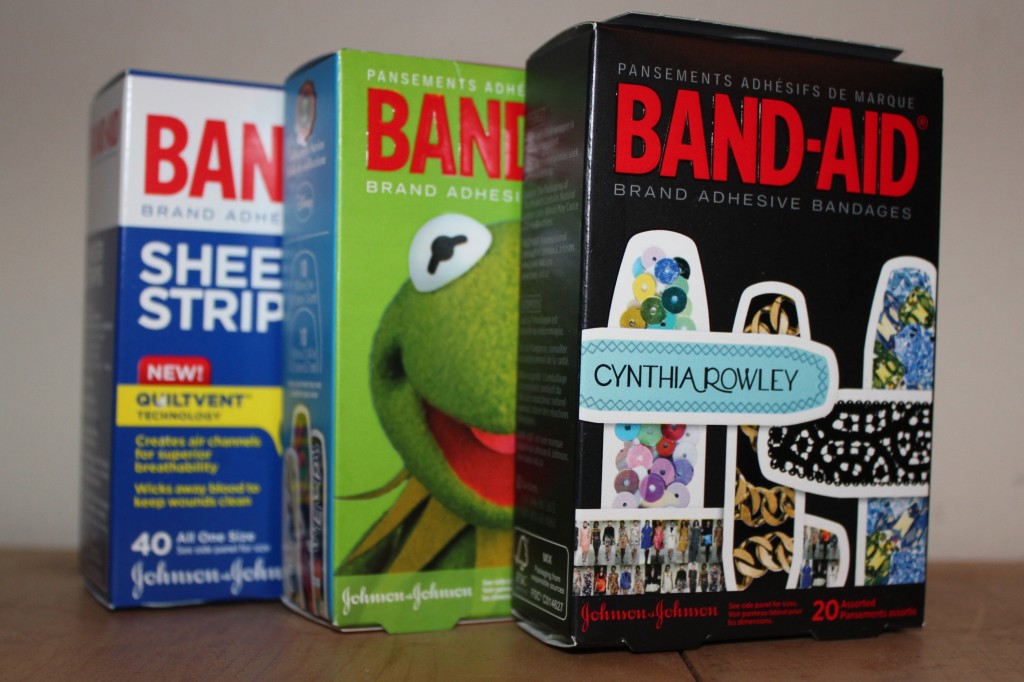 What better thing to fill a stocking with then something useful.  These Band-Aids aren't only useful, they come in cute designs too!
I had the pleasure of trying out 3 boxes of Band-Aid bandages.  For me, Band-Aid is a brand I trust when it comes to covering up my families cuts and scrapes.  As you can imagine, being a mom to two little ones, I use these often!
If you've ever purchased Band-Aids, I'm sure you will have noticed that they come in a wide variety of designs.  The last box my daughter chose featured Hello Kitty, and they were adorable!  I was send three boxes of Band-Aids to try out.  Two of the 3 boxes of Band-Aids I received featured fun designs and were both Collector's Series.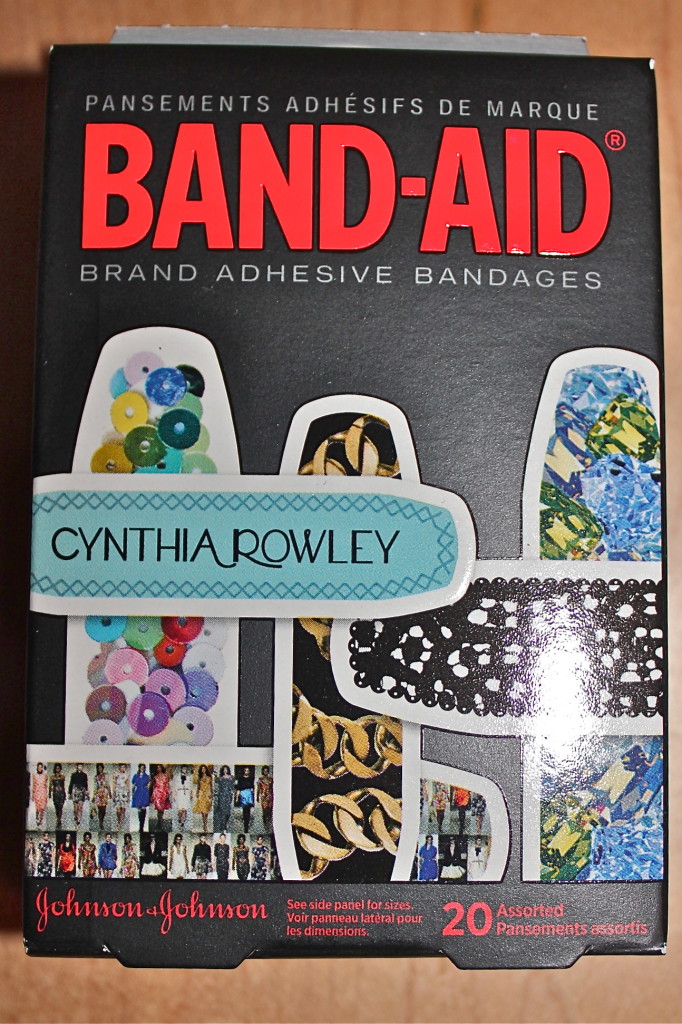 The Cynthia Rowley designed Band-Aids featured sequins, gold chains and more.  These were definitely the most stylish Band-Aids I've ever come across!  Have a fashionista in your life?  They are sure to love these Band-Aids!  Heal those boo-boos  in style with Cynthis Rowley band-Aids!  Each nicely designed box comes with 20 assorted Band-Aids in two sizes and would make a great stocking stuffer.  These can be found at mass retailers with the suggested retail price of $3.49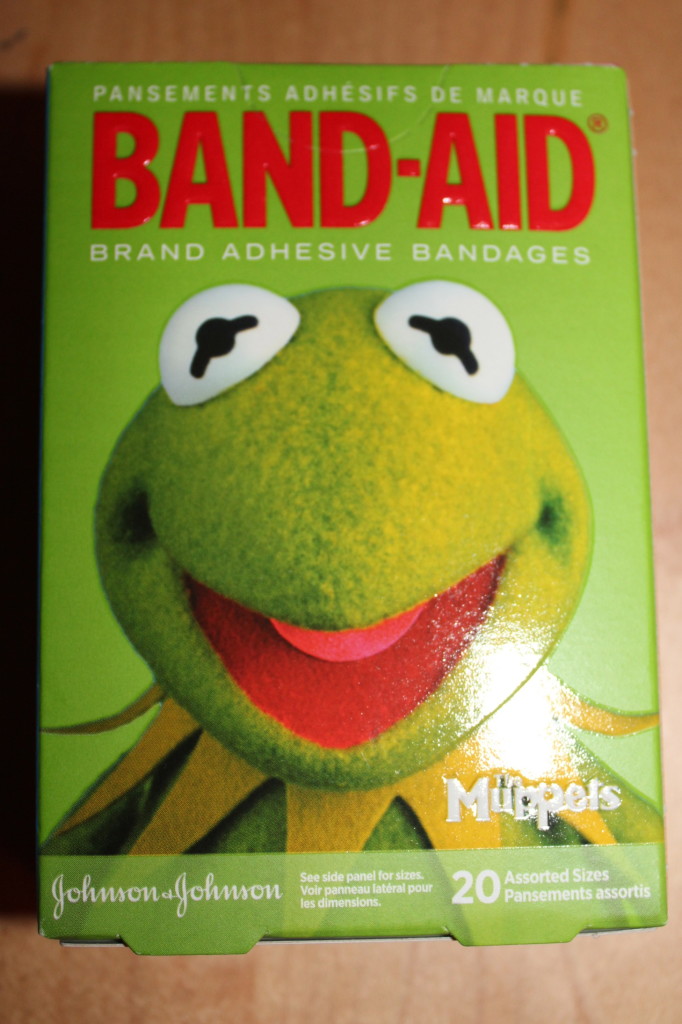 The second box of Band-Aids featured The Muppets.  Who doesn't love Kermit The Frog and Miss Piggy?  They are featured on these Band-Aids along with the other characters from The Muppets Movie.  These Band-Aids are so cute and fun and are sure to bring out a smile.  Muppet fans young and old will love finding these in their stocking.  These can be found on Amazon and at Mass retailers for the suggested retail price of $2.99
The last box I received were the Band-Aid Sheer Strips.  These look like the normal Band-Aid most of you are used to, but they come with a new Quiltvent Technology.  The Quiltvent Technology creates air channels for superior breathability & wicks away blood to keep wounds clean.  Because we were lucky enough to be wound free, I didn't get to try these Band-Aids on an actual wound.  However, my experience with Band-Aid brand bandages has always been a good one, and I rely on these Band-Aids to be there when we need them.  This Holiday season, be sure to have these in stock, if in case you do need them.