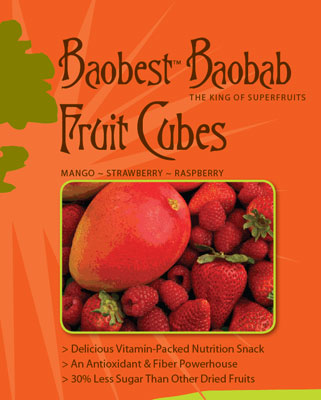 Baobest Baobab Fruit Cubes are a delicious snack made out of the baobab superfruit.  It is said to be healthier than any other dried fruit on the market today.
Baobab is an organic, gluten free, raw whole food that is bursting with antioxidants.  The Baobab superfruit is imported from southern Africa.  It is packed with nutrients such as vitamin C, potassium, and magnesium, electrolytes and fiber, including soluble fiber.  Another great thing about this product is that there are no added sugars.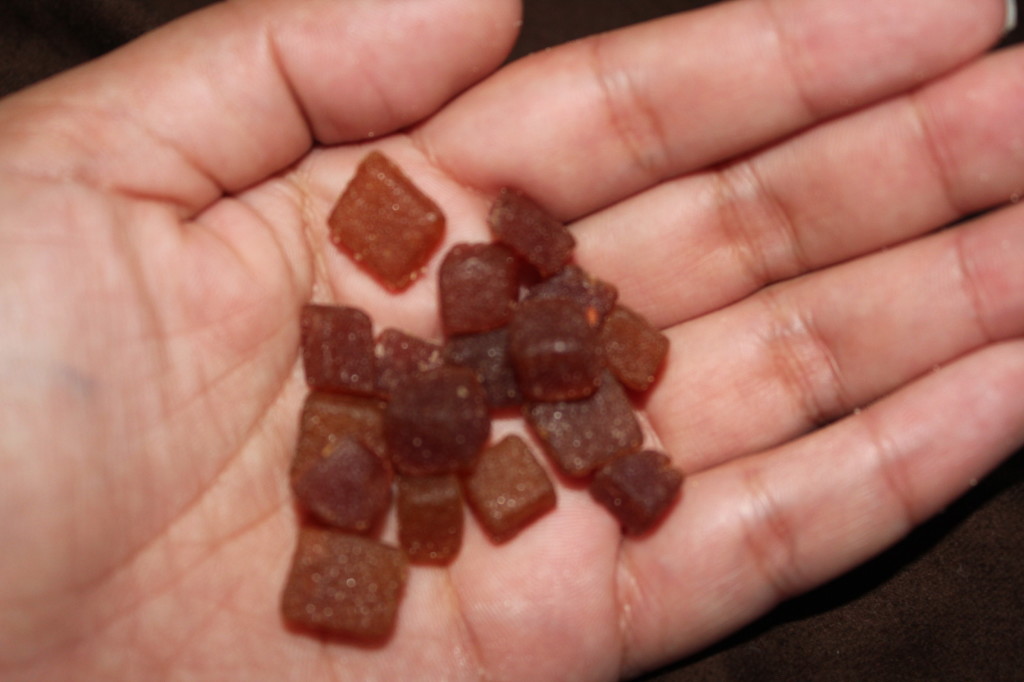 Each tiny morsel consists of pure Baobest Fruit Powder blended with citrus pectin and 100% fruit purees.  All three flavors, mango, strawberry, and raspberry, are naturally sweetened by the fruit purees, making their sugar contact significantly lower than that of other dried fruit.  There are just 92 calories per 40g serving.
Baobab Fruit Cubes are a great healthy snack alternative.  They are so tasty, I can easily sit and eat the whole bag if I let myself!  My daughters really enjoyed them too.  You can eat them right out of the bag, or use it to top salads, oatmeal, or even add it to a trail mix!
If you're looking for healthy snack options, give Baobest Baobab Fruit Cubes a try.  You won't be disappointed!