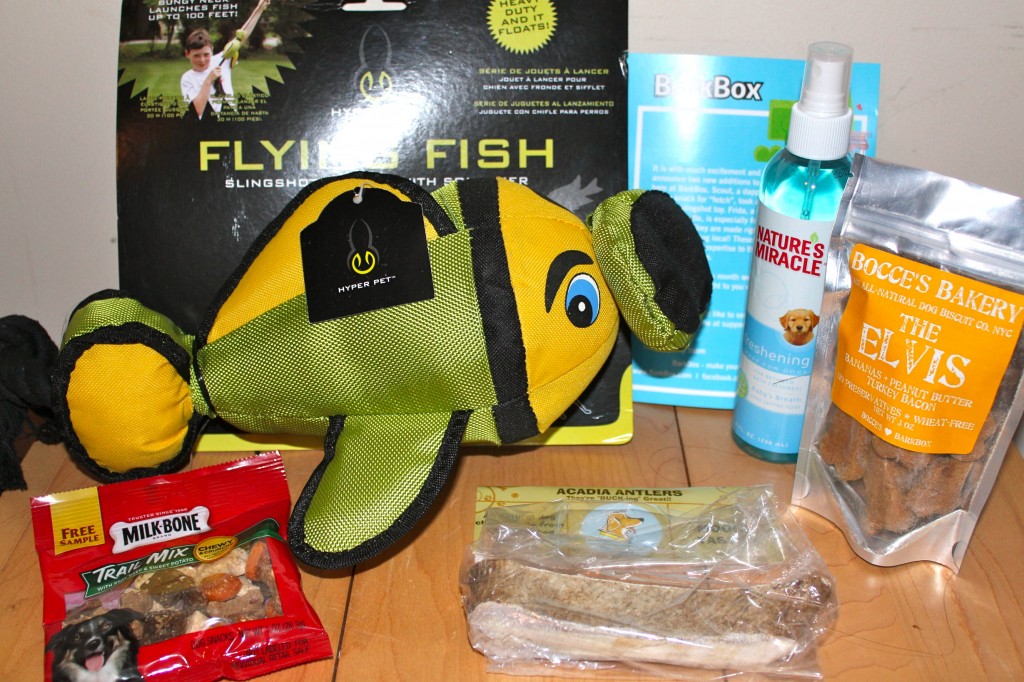 Bark Box is a monthly subscription box for your dog!   When you sign up, you'll let them know the size of your dog as they have different items depending on your dogs size.  Then you'll choose your plan.  You can sign up for a month, a 3 month plan, or a 6 month plan.  If you just want to try it out for a month, the box will cost you $29.  A 3 month subscription is $22 a month, and you'll get the best value with a 6 month subscription as you'll pay just $17 a month!  Shipping is FREE with all plans, and you can cancel at any time.
Subscription boxes seem to be the new trend, and the Bark Box is the first I've seen for dogs!  I think it's a wonderful idea, and a great way to spoil your pet.  It's also nice that you can try a variety of products you may have never heard of had it not been for Bark Box!  You may actually find a new favorite item for your dog.
I did a little research, and I found that the value of the Bark Box really is much greater than what you pay.  The first item in the box is the Acadia Antlers.  They are all natural chews made from naturally shed moose antlers.  These retail for $18 each.  You can buy a 3-pack on their site for $40.  The next item is the Hyper Pet Flying Fish.  I found it on Amazon
 for $11.29.  Bocce's Bakery "The Elvis" Biscuits are a great treat for your dog.  They are made with Organic Oat Flour, Peanut Butter, Fresh Bananas and Turkey Bacon and cost $9.50 for a 5 oz. bag.  Next is a bottle of Nature's Miracle Freshening Spray, found at Pet Smart for $7.39.  The last item is a sample of Milk Bone Trail Mix.  So as you can see, the items in this box are worth well over the cost of a month's subscription.  It's definitely a good deal, and a great selection of products.