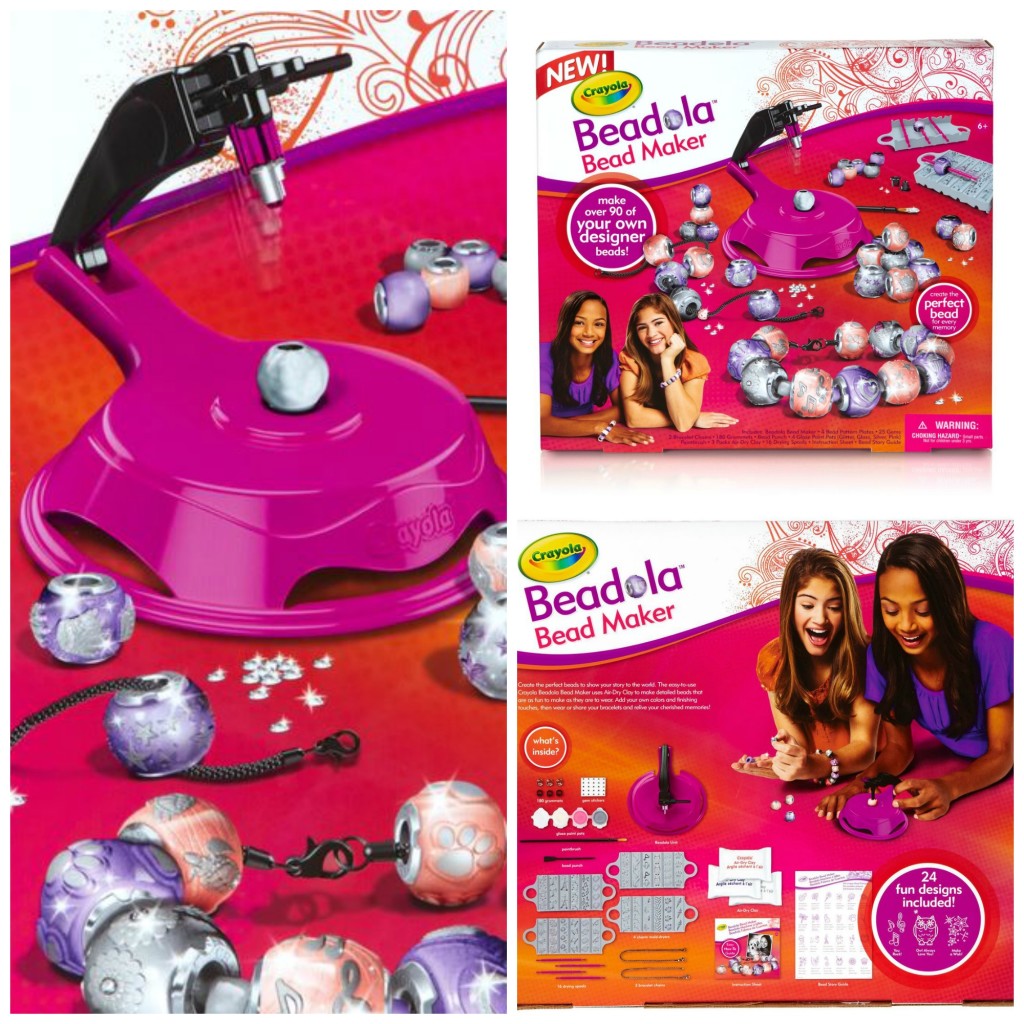 Disclosure:  I received product in exchange for this post.  All thoughts and opinions are my own. 
The Beadola Bead Maker is the perfect thing to keep kids busy and away from technology, even if it's just for a little bit!  These days it seems that kids are always on one electronic device or another.  It's nice to have a hands-on activity that will keep kids busy while they create and have fun.
The Beadola Bead Maker from Crayola uses Air-Dry clay to make fun, fashionable beads.  Kids can customize their beads however they want.  They can get creative with the four paint pots & gems.  Each bead will be as unique as the person who creates it.  To add further customization The Beadola Bead Maker also comes with four pattern plates that create 24 different bead designs. The kit also includes two bracelet chains.  The stylish bead bracelets will be super special as they'll be handmade and one of a kind!
In the package you will find the Crayola Beadola, four bead pattern plates, 25 gems, 2 bracelet chains, 180 grommets, bead punch, four paint pots, three packs of Air-Dry Clay, 16 drying spools, bead story guide & instruction guide.
The Beadola Bead Maker retails for $24.99.  It is recommended for children ages 6 and up.  It's the perfect gift for kids who like arts & crafts and being creative!
Check out Livin' The MOMMY Life's 2014 Holiday Gift Guide for more awesome gift ideas!