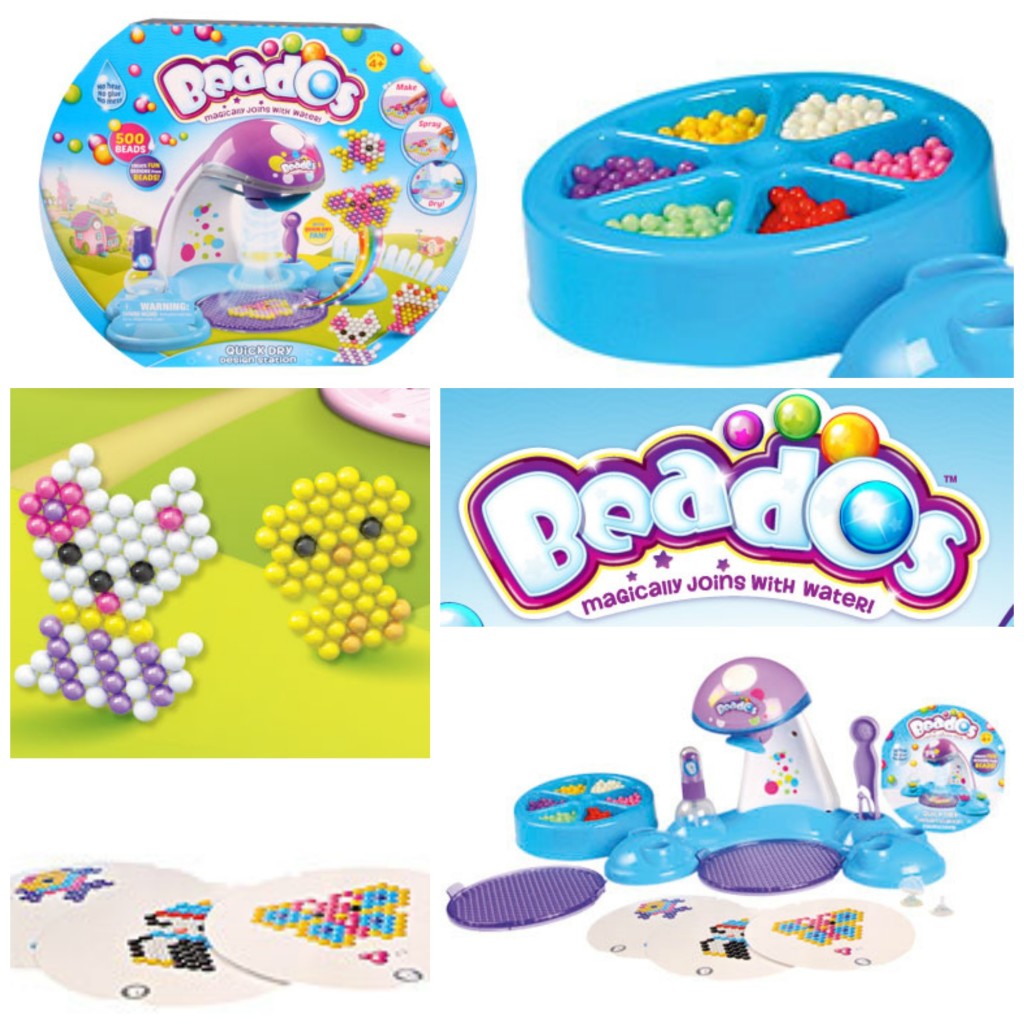 Disclosure:  I received this item for review purposes.  All thoughts and opinions are my own.
Enhance kids creativity with the Beados Quick Dry Design Station.  Beados are magic beads that join together with just a spray of water.  No glue, no heat, just water!  Kids can create lots of fun designs out of these beads.
The Quick Dry Design Station is an all-in-one station where you can make spray and dry your Beados designs.  It features a quick dry fan which dries your Beados creations in half the time.  It also includes lots of bead pod storage, a design tray, scoop pen and 500 Beados.  In the kit you'll also find a Tweezer Pen, water sprayer, 6 design templates, 2 suction cups, a display stand, connector bead and instructions.
Beados are a neat concept and fun for kids who like to get crafty!  Although they're recommend for children ages 4 and up, I'd recommend them for older kids.  I wouldn't give it to my four year old because of all the small pieces.  It also takes good hand-eye coordination and fine motor skills to create designs.  Of course, it does help to enhance fine motor skills, so that is a plus!  Younger kids will need some help from an adult while slightly older children will be able to use Beados on their own.  I'd recommend Beados for children 7 and up.  It's perfect for my seven year old.  She loves arts & crafts!  Younger kids can do it and will enjoy it with some help.
The Beados Quick Dry Design Station retails for $24.99.
Check out Livin' The MOMMY Life's 2014 Holiday Gift Guide for more awesome gift ideas!