La Vie Est Belle, "Life is Beautiful!" and so are the stunning pieces of jewelry created by the one and only Wendy Mignot. Her chic pieces of handcrafted jewelry are beautiful, one-of-a-kind works of art. Being a lover of the ocean, I just can't get enough of these lovely ocean inspired designs.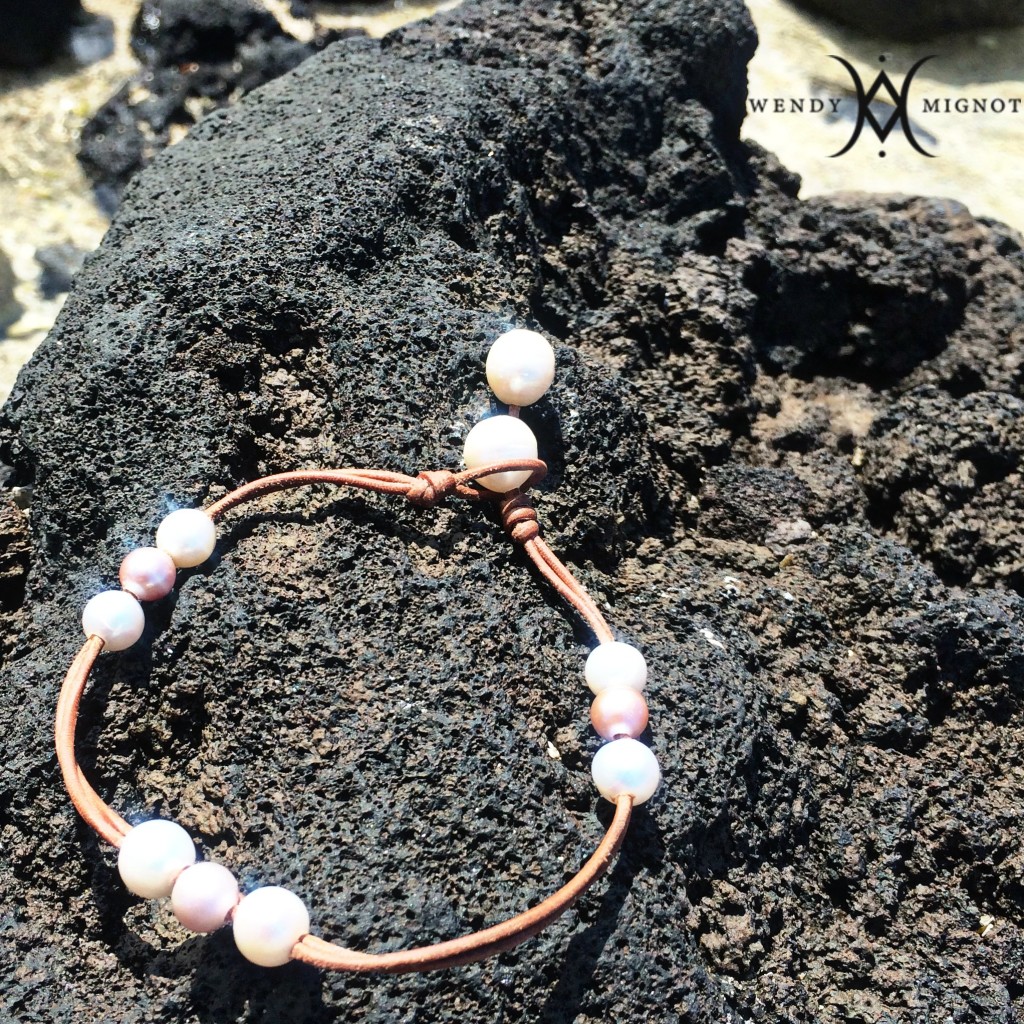 Disclosure: I received this item for review purposes. All thoughts and opinions are my own.
I recently received the gorgeous Triple Slider Freshwater Pearl Anklet Multicolor from Wendy Mignot's Coastal Freshwater Collection. It features eleven 6-7 mm freshwater pearls in white, rose and lavender. What I love most about pearls, is that each one is completely unique. Because of that, no two pieces of jewelry will ever be exactly the same. The anklet, made of leather, comes in 9 1/2″ or 10″ sizes. This anklet is the perfect beach accessory. It's a simple, yet stunning piece of jewelry that works for a casual day at the beach or a fun night on the town. It's been awhile since I've worn an anklet. Years ago, I had an anklet that I never took off, when that one eventually broke, I never replaced it. It's nice to have one again after all those years. It's a great statement piece that really gives of a stylish, casual vibe. The Triple Slider Freshwater Pearl Anklet retails for $125.00.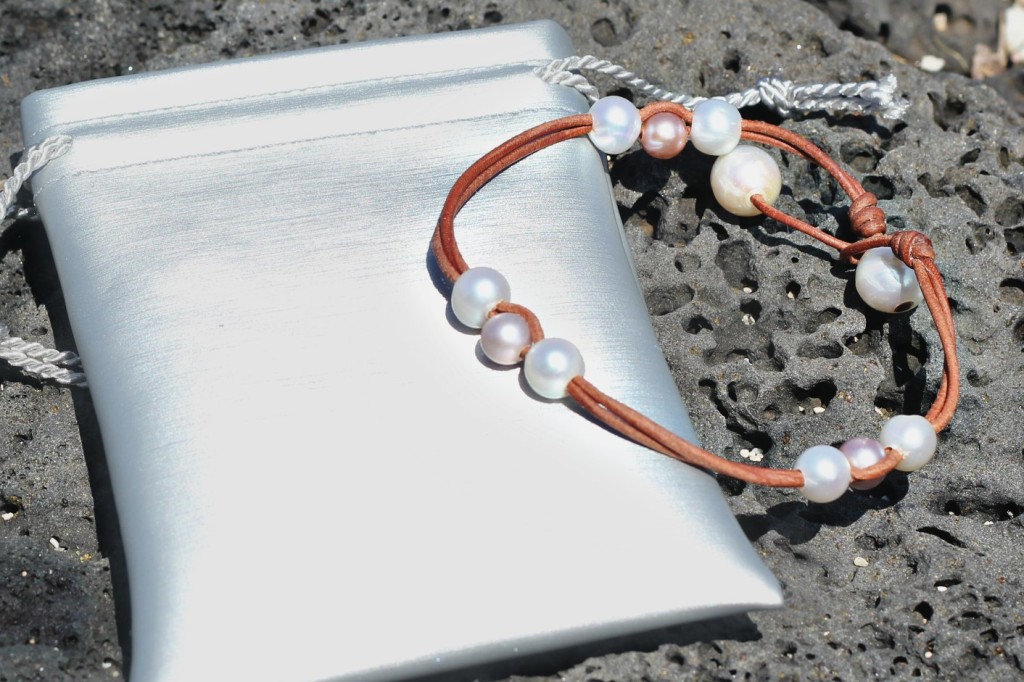 Along with anklets, the Coastal Freshwater Collection also features necklaces, earrings and bracelets. I have my eye on quite a few pieces, especially the Three Drop Freshwater Earrings. They're so pretty and hard to resist.
If you're looking for other types of pearls, you can also find beautiful pieces made with Tahitian and South Sea Pearls. While I love freshwater pearls, Tahitian Pearls are my absolute favorite! I absolutely adore the awesome pieces in the Bora Bora Tahitian Collection. There's definitely a piece or two on my wish list.  They're pricier than the freshwater pearls, but so gorgeous.
If you're looking for a new piece of jewelry, and you want something chic and unique, be sure to stop by Wendy Mignot online and take a look at all the great pieces that are available.