I'm so excited to share the next item of my "Christmas Gift Ideas & Giveaways".  Beeps Peeps is an awesome shop on etsy filled with so many great things! One of which is the On-The-Go Dollhouse. What's an On-The-Go Dollhouse? It's a super cute four room dollhouse playmat! It's an awesome product and such a neat idea. It even comes with four Pillow People, which is a wonderful addition.   Brita, the creator of the on-the-go dollhouse, and owner of BeepsPeeps drew the dollhouse and had it digitally printed onto cotton fabric, which i think is pretty cool!  When I showed this on-the-go dollhouse to my daughter, she immediately wanted to play with it, and happily carried it to the dining room table where she played for a while. She enjoyed it, and thought it was pretty neat and has asked to play with it again and again! I love that this playmat is portable and folds up so nicely. It's great for imaginative play and for taking on trips and outings to bring out when your child needs or wants something fun to do! Not only is this playmat lots of fun, it's also very appealing to the eye. I love the bright flowery fabric, and it's very well made. This would make a great gift for any little girl. If you're in search of a unique gift idea this holiday season, this may be just what you're looking for.

If you have a little boy, he may not want a doll house, but how about an on-the-go Car  Playmat?  Doesn't that sound like fun?  This car play mat features hand drawn designs by Brita, including roadways and buildings.  It's perfect for use with little toy Hot Wheels or Matchbox cars.  I bet my daughter would enjoy this too!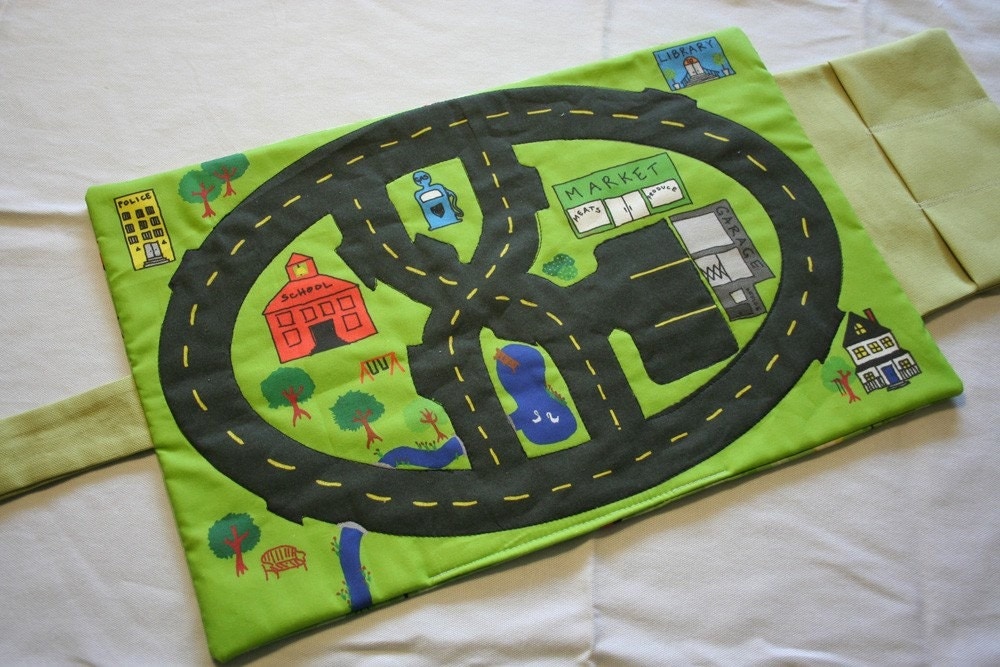 You can find other great gift ideas in the Beeps Peeps etsy shop.  Another other cool item I came across is the reading pillow that has a pocket in the front to hold a book.  There are also lunch bags, totes, and clothing items among other things!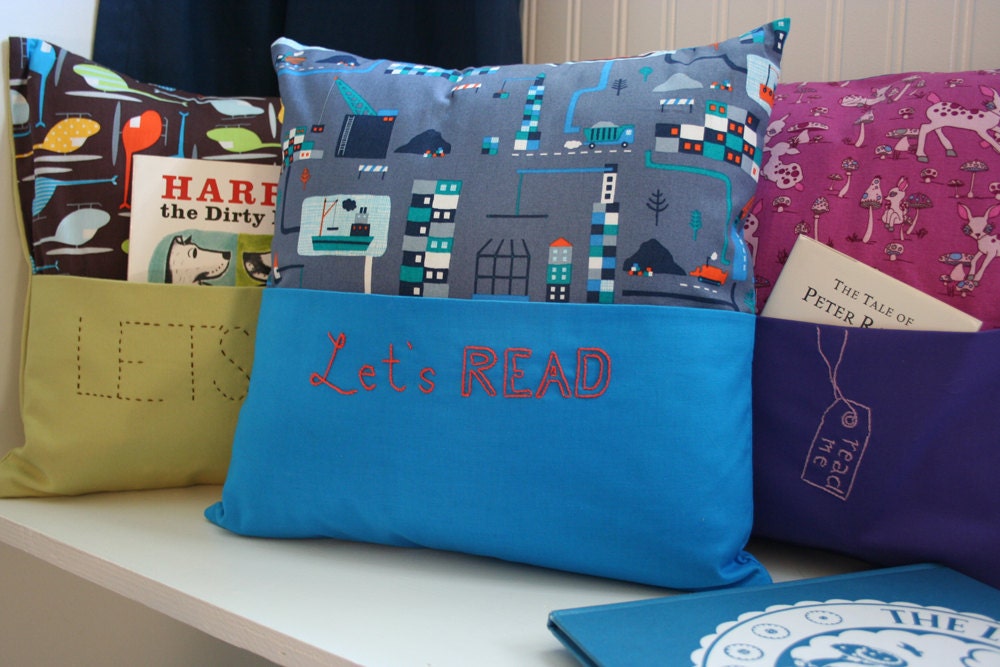 And now for the GIVEAWAY!
One Lucky Winner will win their choice of an On-The-Go Dollhouse or an On-The-Go Car Mat.
Please enter using the rafflecopter form below.
*I will be verifying all entries!  In my past giveaways I have had to delete entries of those who clicked "i did it" when they really didn't.  If the entry says "leave a blog post comment" please do so, I have had many who submit their blog post comment entry, yet they don't leave a comment.  It is very easy to check if you did it.  Thanks…and GOOD LUCK! 🙂