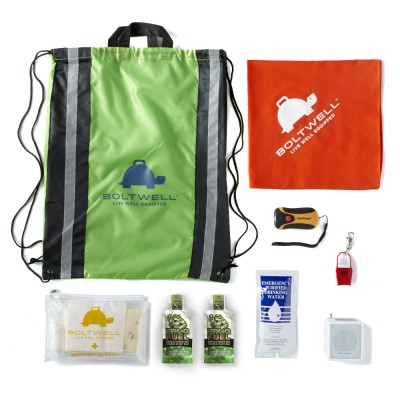 Disclosure:  I received products in exchange for this post.  All thought and opinions are my own.
It's always good to be prepared in case of an emergency.  Various emergency situations can arise, such as an earthquake, tornado, hurricane, flood, or fire.  It's so important that you and your family are prepared and know what to do if you ever find yourselves in these unfortunate circumstances.
Of course, we all hope we'll never have to deal with such terrifying ordeals, but sometimes, it just can't be prevented.  Those who are prepared are more likely to get through it easier than those who aren't prepared at all.
One important aspect of emergency preparedness is having an emergency preparedness kit.  This kit will definitely come in handy, and you'll be glad you had one.
When something drastic occurs, you often don't have much time to gather your belongings or essential items you need to survive.  This is where your emergency kit will come in handy.  I received the B*68 Grab & Go Kit from Boltwell ($75.00).  It's the perfect kit for those situations when you have no time to pack.  It contains the essentials needed for survival such as a water pouch, 2 protein shots, hand crank flashlight, small weather radio, whistle, first aid pouch, and bandana.  It all comes in a lightweight knapsack.  This particular kit has enough supplies for one person, so if you have more in your family, you'll have to add to the kit.  I received a couple add on supplies including an all-in-one toothbrush and an area light.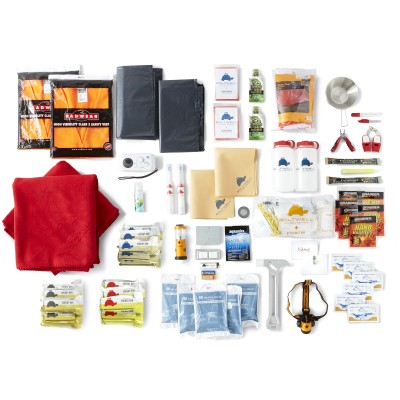 I think the kits and supplies Boltwell offers are great!  The B*72 Foundation Kit is the ultimate kit for emergency preparedness.  You can customize it for the amount of people in your family and add on items depending on your personal situation.
Are you prepared for an emergency?  What have you done to be prepared?