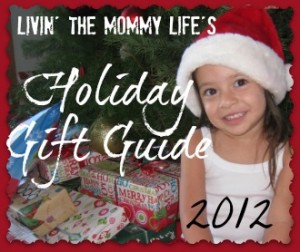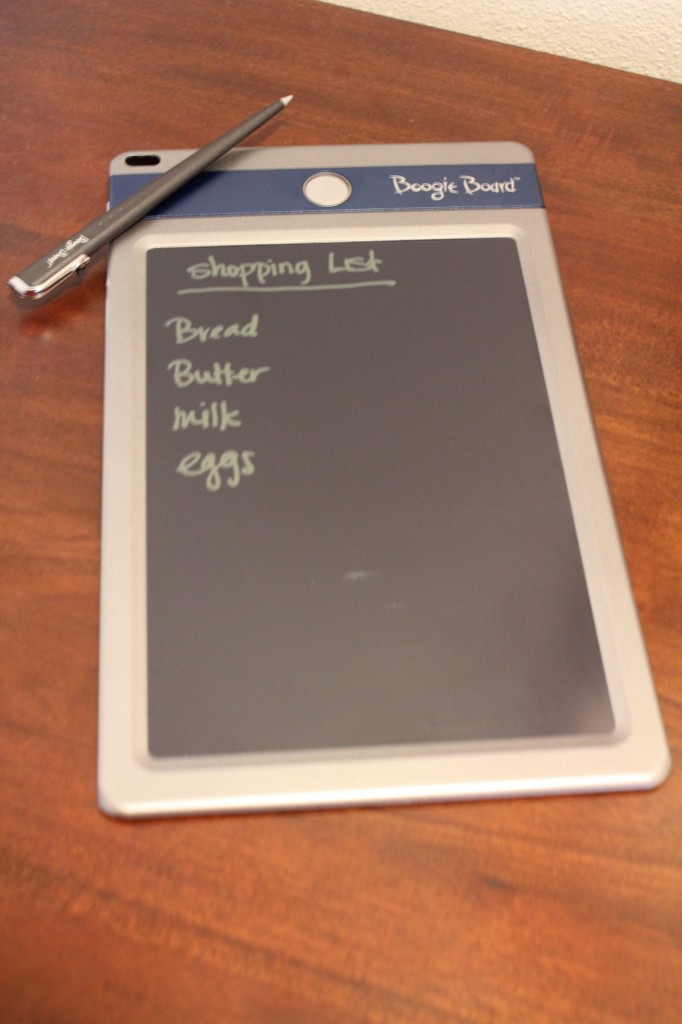 The Boogie Board Jot 8.5 is an awesome device.  My kids were drawn to it as soon as they laid their little eyes on it and couldn't wait to get their hands on it!  Although it isn't a toy, it seems durable enough, so I let them have a try.  The Boogie Board Jot 8.5 is an LCD eWriter.  It functions as a notepad and is a great replacement for paper.  With its magnetic back I am able to keep my Boogie Board nicely attached to my refrigerator.  It's a great place to leave little notes and reminders for my hubby and myself.  I've also let my daughters test it out with scribbles and drawings. You are able to easily erase the screen with the touch of a button.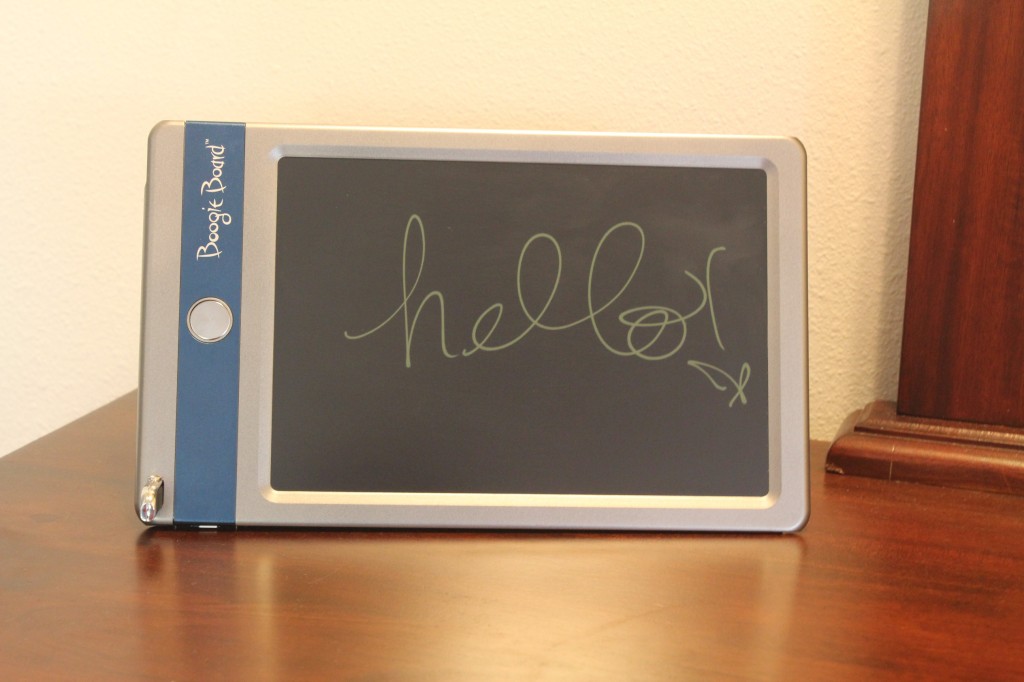 The Boogie Board Jot comes with a stylus that discreetly tucks into the top of the 8.5 inch tablet.  The stylus also doubles as a kickstand for horizontal viewing.  The Boogie Board is very lightweight and thin which is great for holding and taking on the go.  It's case is made of a metallic plastic and you can choose from red, blue and graphite color accents.  The screen is a scratch-resistant plastic.  It's powered with a replaceable 3V watch battery.   The Boogie Board Jot 8.5 has a nice stylish overall design that looks great!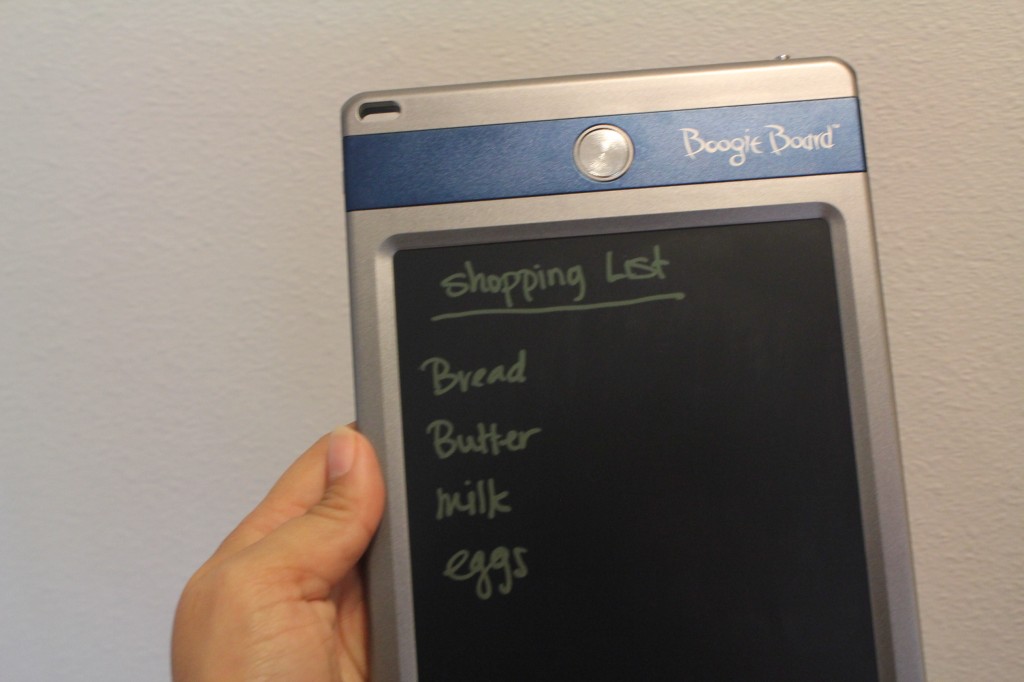 You can purchase a Boogie Board Jot 8.5 at selected retailers for $39.99.