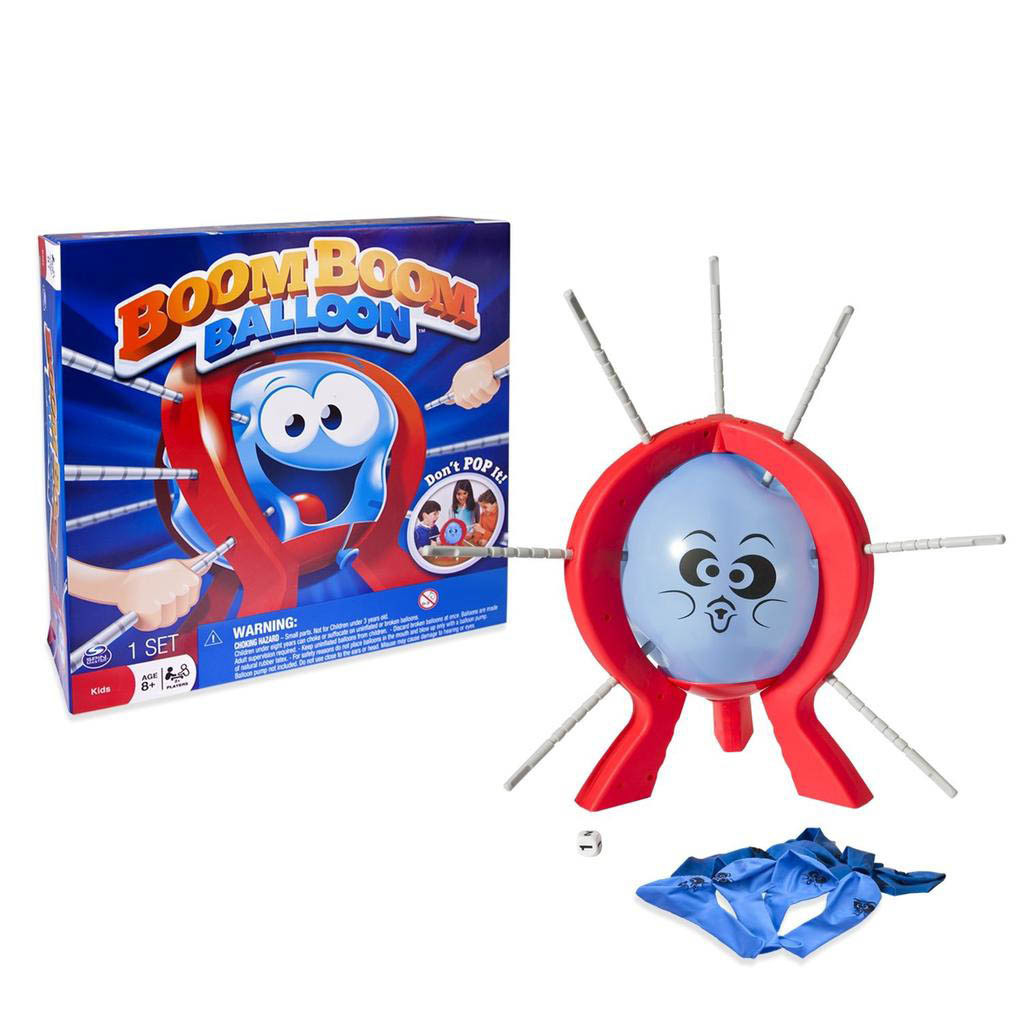 Disclosure:  I received this item for review purposes.  All thoughts and opinions are my own.
The Boom Boom Balloon Game from Spin Master is so much fun!  The object of the game is to keep the balloon from popping.  Included in the box is the balloon frame, 12 balloons, 10 sticks, a die,  and instructions.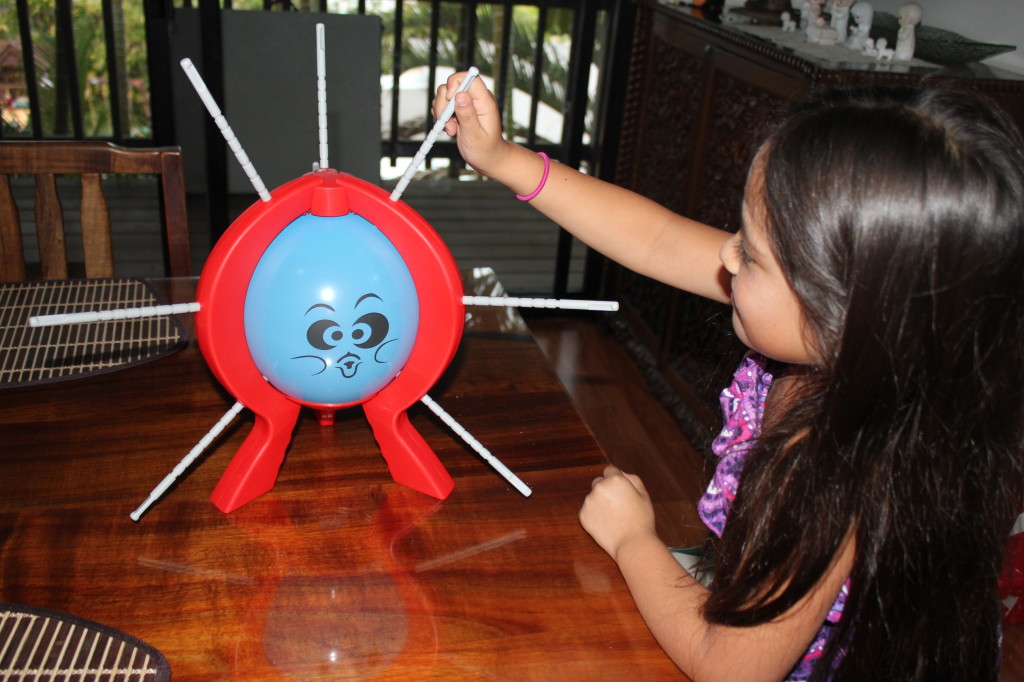 To play, you must first easily assemble the balloon frame.  Once that's assembled, you blow up a balloon and place it in the frame, then it's time to play.  The game is recommended for at least 2 players ages 8 and up.  My daughter is six, and she was able to play with no problems.  It's a really simple game.  The first player rolls the die and has to push in one of the sticks until it clicks.  If you roll a three, you'll have to push in either stick three clicks!  You can roll any number between one and three.  As you click the sticks into the balloon frame, it starts poking in to the balloon causing it to change it's shape as the pressure builds up.  Players will sit in anticipation, waiting for the big "BOOM!".  There were many times when we thought it would pop, but it didn't, you just never know.
It was a very exciting game, and kept all of us on the edge of our seats, even those who were just watching!   It's a game that will definitely be enjoyed by both kids and adults and would be a fun game for family game nights.  Boom Boom Balloon does not require batteries, which is always a plus!  It retails for $19.99