Who would have thought that Bottle Caps can be turned into super cute pieces of jewelry?  Well, they can!  Ingredients of a Woman is a shop on etsy, and among other things you can find necklaces made out of bottle caps!  They really are nice.  My daughter got a necklace with a hula girl on it along with a variety of beads and a butterfly charm.  It even has her name on it!  The pendant is on a pink ball chain.  The great thing about the ball chain is that you can easily make it shorter if it's too long.  My daughter adores her necklace, and was thrilled to see it personalized with her name!  She was so excited to wear it to school to show it off to her friends.  I love how these necklaces can be customized, which makes it even more special.  Valentine's Day is right around the corner and these would really make a wonderful gift for children or adults.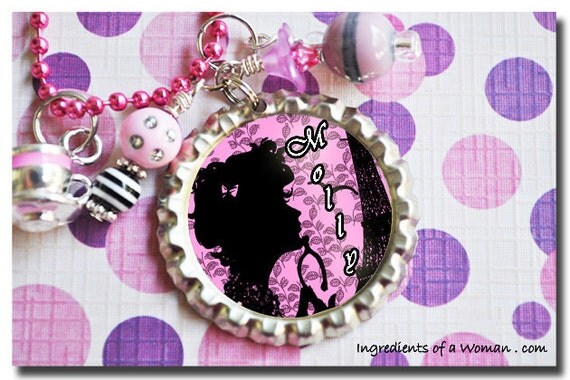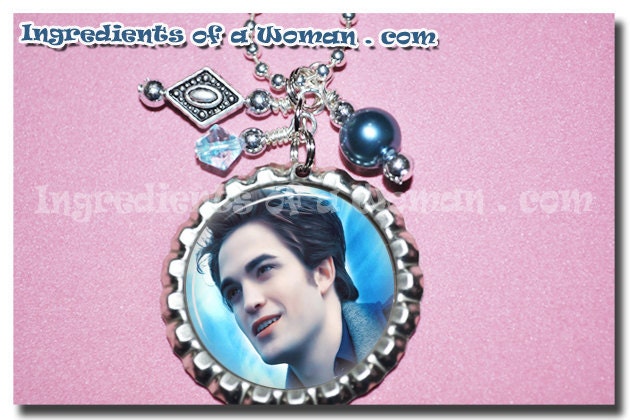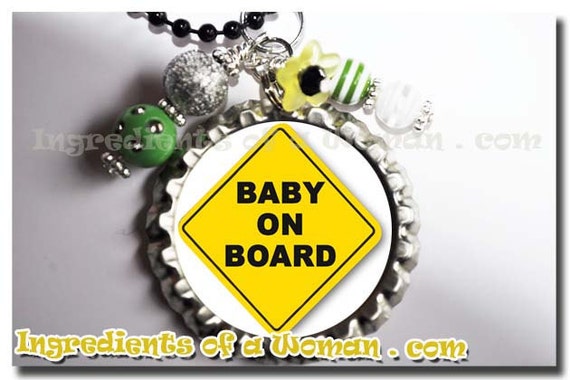 Visit Ingredients of a Woman on
Facebook
.  Become a fan and get 15% off your order up until February 14, 2012.
and now for the GIVEAWAY!  One lucky winner will recieve their choice of ANY item from IngredientsOfAWoman. how great is that?  Good Luck!
*PLEASE do NOT say you've completed an entry if you have not!  I will VERIFY ALL ENTRIES!  I have had to PASS on a few winners because they DID NOT complete their entries.  ex.  If you say you left a blog post comment, I must SEE your comment on this post!  THANKS EVERYONE! 🙂