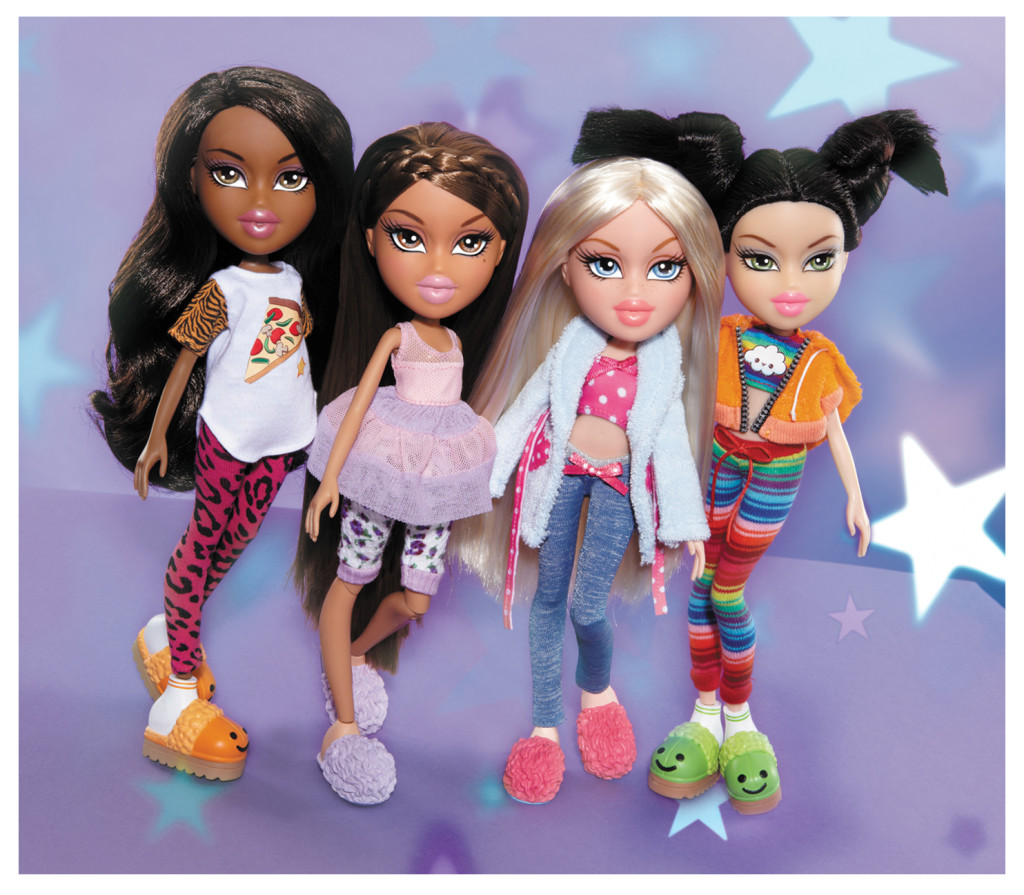 Disclosure:  I received these items for review purposes.  All thoughts and opinions are my own.
A couple weeks ago my 4 year old told me she wanted a Bratz doll.  I'm not sure how she heard of them, or where she saw them, but she told me all about them.  As you can imagine, she was beyond excited when I opened up the box from Bratz and showed her not one, but two Bratz dolls!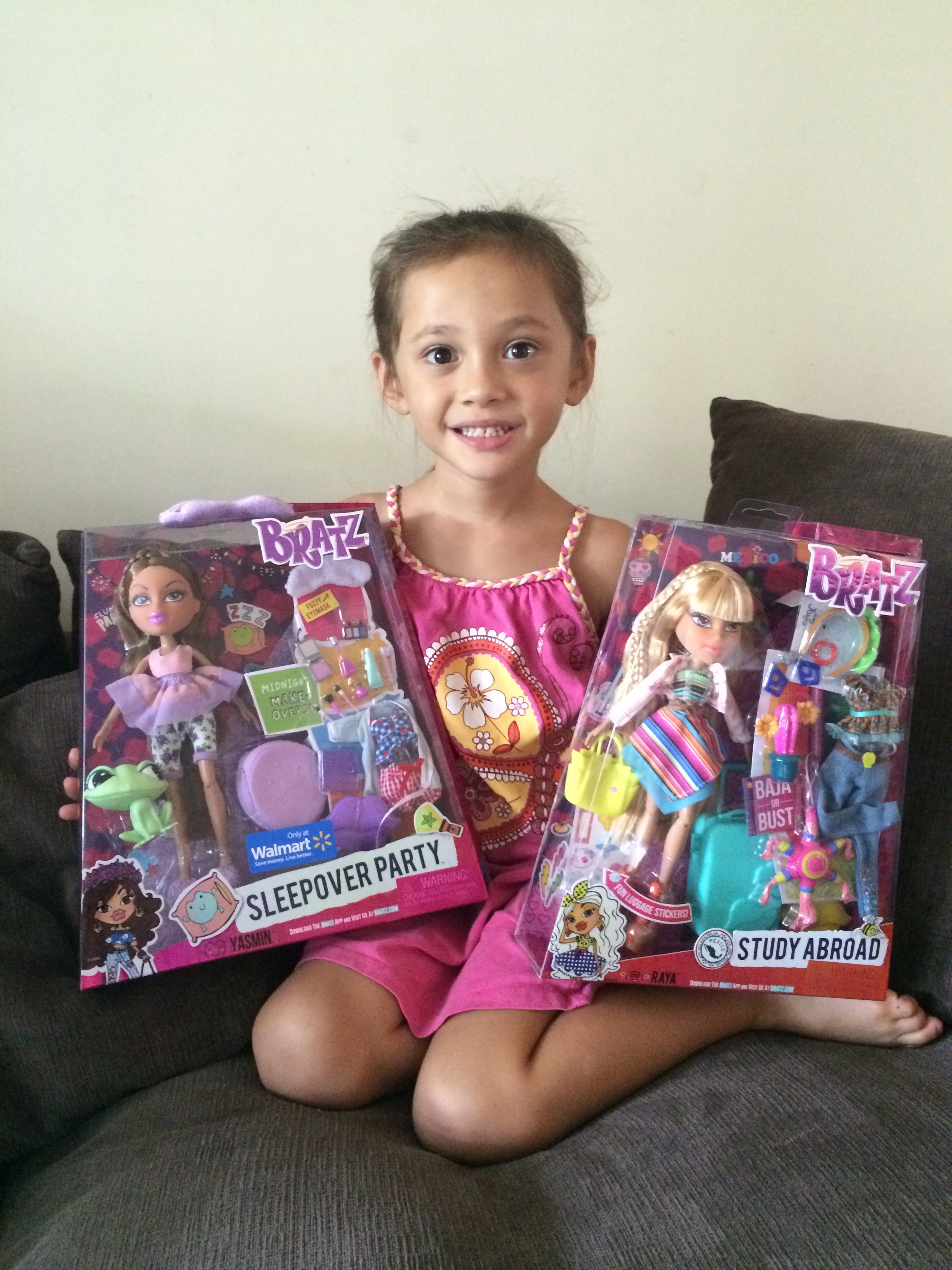 Bratz are a line of 10″ Fashion Dolls that are fun, stylish, and and oh so cool!  These girls have a passion for fashion as you can see from the fun styles and accessories they wear.  Five girls make up the Bratz pack.   They include Raya, Yasmin, Jade, Cloe, and Sasha.  One thing I really like about the Bratz dolls is that they each have a unique look of their own and each appears to be from different ethnic backgrounds.  This diversity can at times be hard to find with these types of dolls.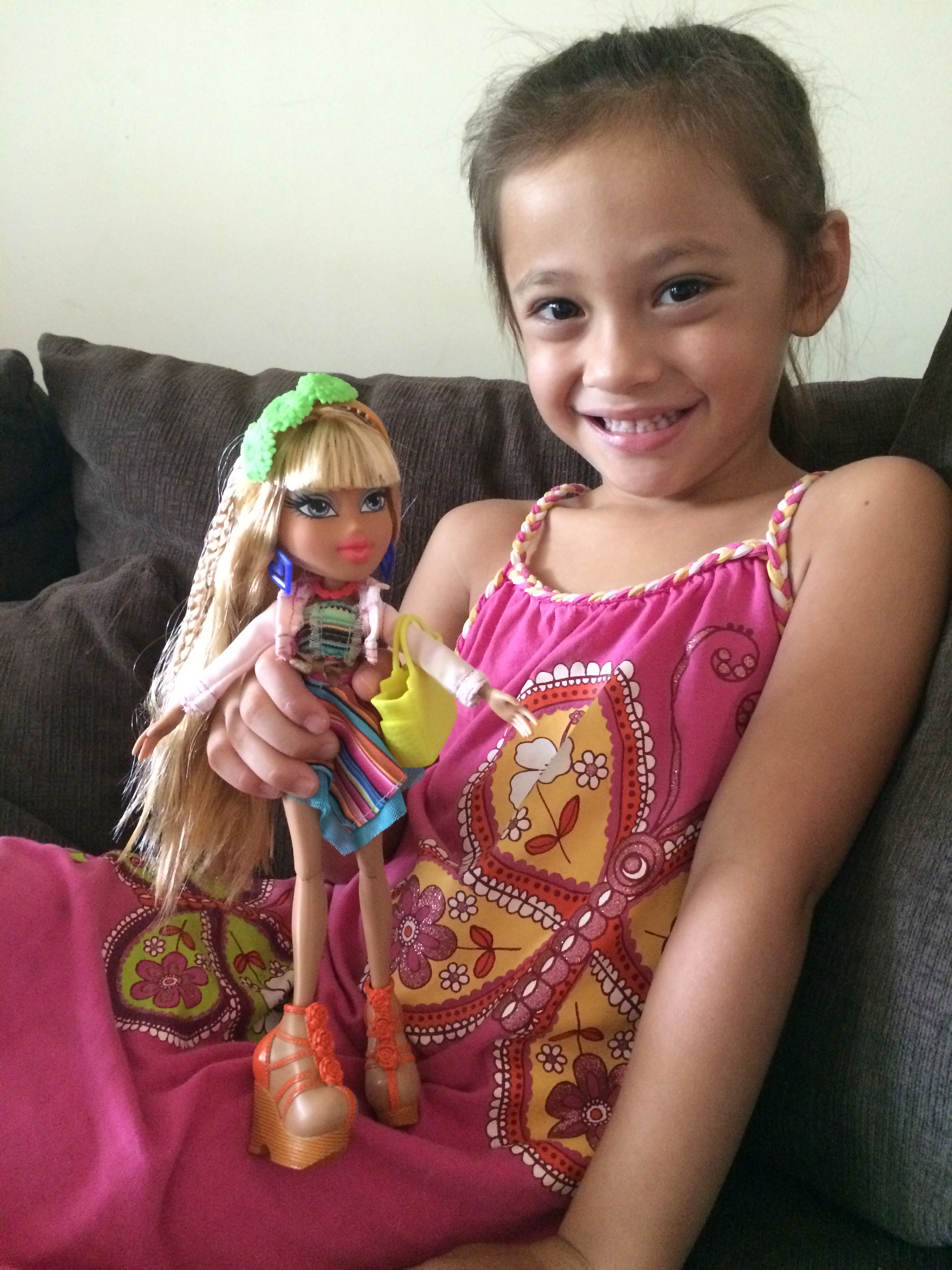 I received two dolls to review.  Sleepover Party Yasmin and Study Abroad Raya.  Just seeing them still in their boxes, I was already impressed.  I loved all the little details, from their outfits to their hairstyles and accessories.  These are really pretty dolls!
Sleepover Party Yasmin can be found exclusively at Walmart.  Yasmin is a great looking doll with super long brown hair that nearly reaches her ankles!  She comes dressed and ready for a sleepover party with her besties  in a two piece pajama set and purple house slippers.  She doesn't go to the sleepover empty handed.  She also has an extra outfit and robe, a fuzzy eyemask, a pet frog, some makeup for midnight makeovers, and a few more accessories.  It can all be carried to the sleepover in her cute purple bag.  The doll sized accessories are very tiny, and it'll be easy to misplace them.  I'm hoping my daughter will remember to keep them in the bag when she's not using them.  Wishful thinking, I know.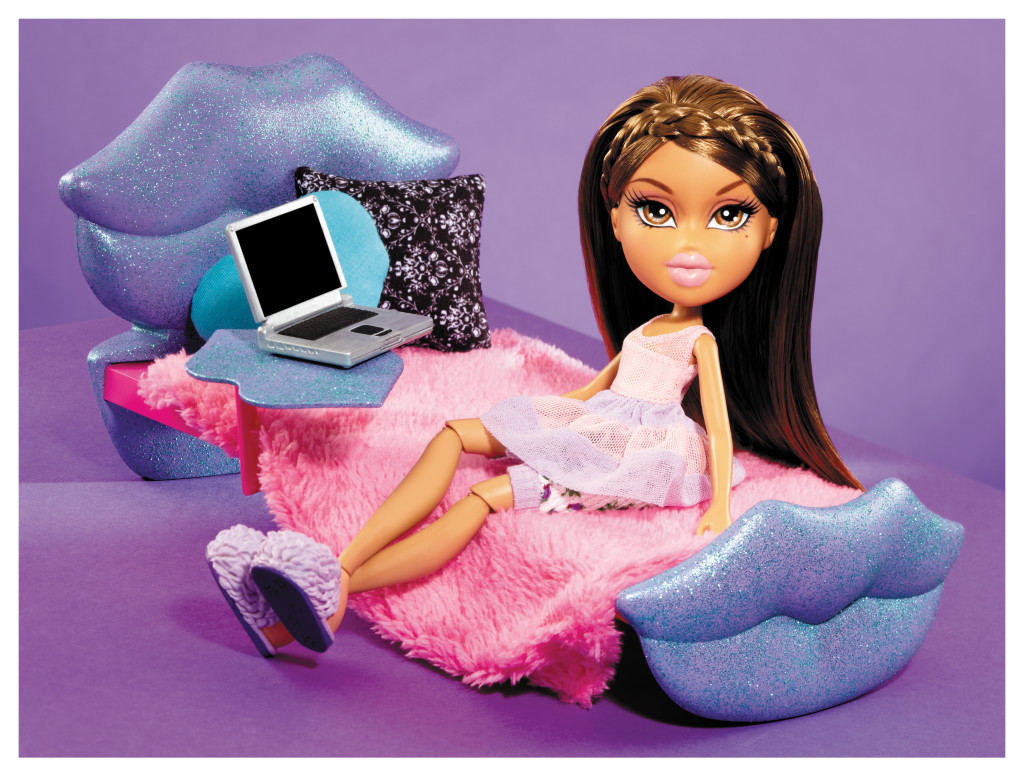 Study Abroad Raya is another great doll.  I love the Study Abroad collection as it features each of the girls with outfits and accessories inspired by the countries they've visited.  It's a great way to teach kids about different countries and cultures.  Raya spent some time learning Spanish in Mexico!  She comes with two colorful, mexican inspired outfits, jewelry and some other fun items including a piñata!  She also comes with a yellow tote and turquoise luggage to store all her things.  Some stickers are also included to decorate her luggage which my daughter really enjoyed doing.  Study abroad Raya is so much fun!
Bratz Dolls are sure to be on a lot of Christmas wish lists this year.  They're pretty, fun, and stylish!  What girl wouldn't love to have one?