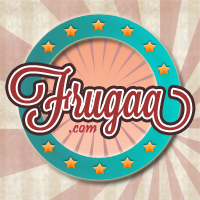 As soon as you receive the bridal shower invitation, what is the first thing that crosses your mind?  Surprisingly the answer is not, "what will I wear"?  Rather it is, "what will I gift?"  Most people will agree that finding the right bridal shower gift is a big thing.  This is because it is hard to narrow down gift options that will WOW both the bride and groom.  Here are some tips that will come in handy the next time you shop:
• Play Safe: One of the most effective and simple ways to decide on a gift for a bridal shower is to choose an item that is there on the registry. Gifting the bride what she wants for herself and for her new home would always brighten her up. A perfect furnishing or photo frames might be few options. You can also get something in crystal for her.
• Stick to the theme: When invited to a bridal shower one must always make sure to choose a gift that adheres to the theme of the shower. Like for a Pink Bridal Shower make sure that the color of your gift or the gift packing is in the tone of pink color. This will also show your love and concern for the bride as you took extra efforts to pick a perfect gift for this beautiful ceremony.
• Don't take the first point seriously, be brave be different: There is no harm in taking a risk. You can always gift the bride something that she can pamper herself with. Something that she can use to relax and just let go of the wedding stress. You can get a spa voucher or gourmet chocolates and food items. Try Harry & David for some lip-smacking chocolates and fruits. Though, you can even get customized gift baskets made keeping the bride and grooms taste in mind.
These tips will surely come in handy and will help you buy the right gift for your loved ones.  When shopping for gifts online, don't forget to look for discount codes and coupons.  Check Frugaa.com for the latest coupons and promotional codes to save big bucks.