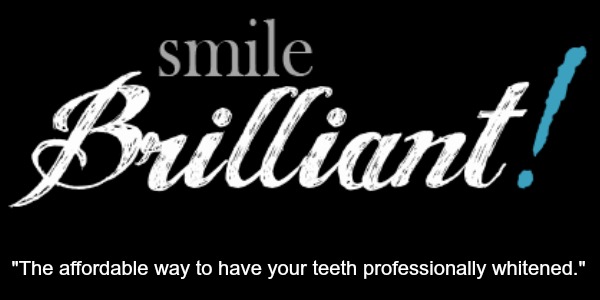 Disclosure:  I received these items for review purposes.  All thoughts and opinions are my own.
Although my teeth weren't too bad to begin with, they weren't as white as I had always wanted them to be.  For years I've been wanting to try professional teeth whitening at my dentists office, but just couldn't justify the costs.  When I came across the Smile Brilliant teeth whitening system, I definitely felt it was worth a try.
Smile Brilliant provides you with custom fitted teeth whitening trays and whitening gel which you are able to use from the comforts of your own home.  It's nice to be able to do it all from home on your own time. The entire process is very simple, anyone can do it!
In order to get started the first step is to Order a SmileBrilliant! Custom Teeth Whitening Tray package through the online store.  Once you receive the package, you'll find that it includes everything you'll need to make your own impressions.  Simple instructions are included to walk you through the process.  Once your impressions are made you send them back so your custom-fitted trays can be hand crafted for a perfect fit. Your trays and handy carrying case will arrive within 5-7 days after your impressions are received.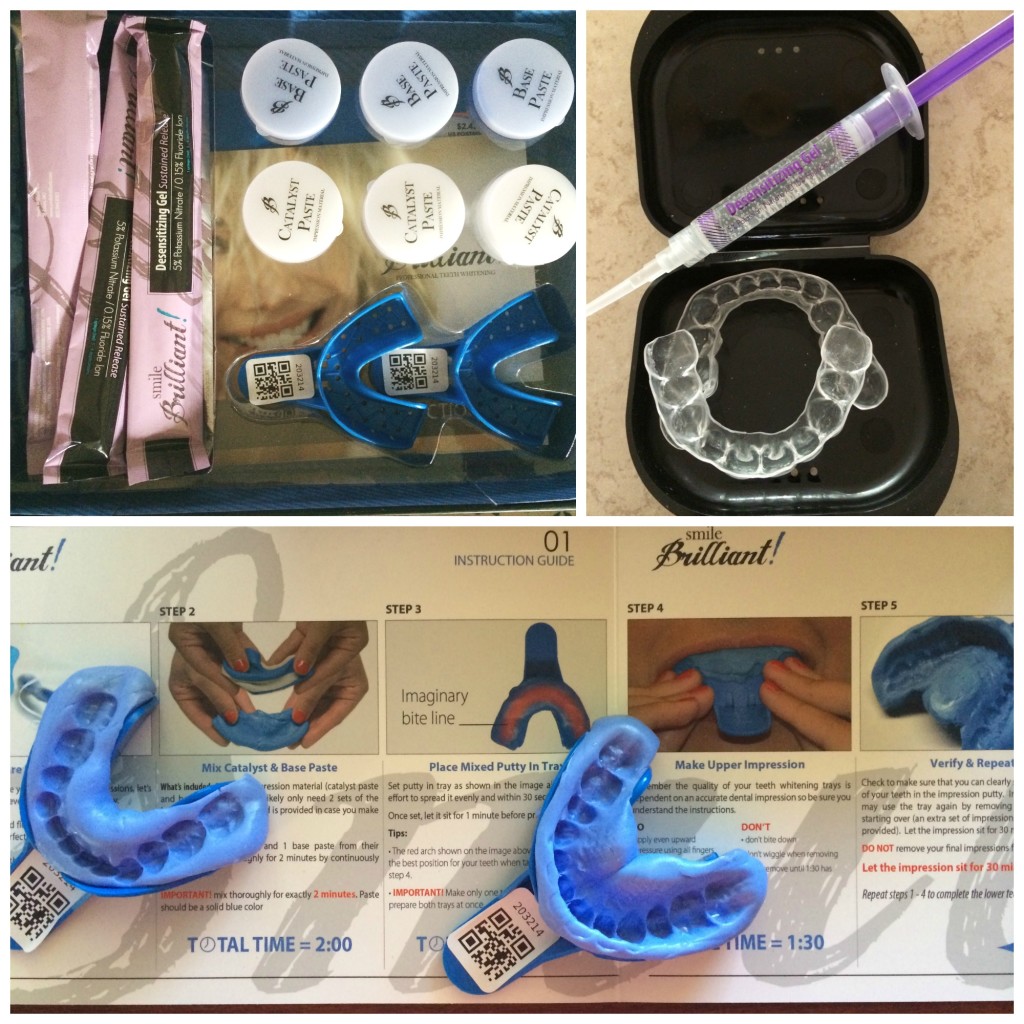 Once you receive your teeth whitening trays you're ready to start the teeth whitening process.  If your kit comes with the desensitizing gel, you'll use that first.  It will help with teeth sensitivity.  Next you apply the whitening gel into the trays and put them on.  That's it!  It truly is a really simple process.  According to the Smile Brilliant site, you can expect to see results in as little as three treatments, however, I saw slight improvements after just one treatment!

If you're looking for a teeth whitening treatment that will work, I'd recommend giving Smile Brilliant a shot.  I'm always a sceptic when it comes to these types of things, but through first hand use, I know this product really does work.  It's very easy to use and the included instructions are useful and easy to follow.  My only issue with the product was the teeth sensitivity it caused.  Even with the desensitizing gel, my teeth hurt slightly when I woke up in the morning after whitening the night before. Luckily, tooth sensitivity and gum irritation can be normal and neither are permanent.  The slight pain did go away after a while.  It wasn't too bad, but it's something I want everyone to be aware of.  I'm guessing it could have been worse without the desensitizing gel, so you may want to purchase some if you have sensitive teeth.  The desensitizing gel is sold separately.
The Smily Brilliant Teeth Whitening Trays and Gel are very affordable.  You can purchase the trays along with 3 Whitening Gel Syringes for just $119.95.  You can also purchase the trays with 6 Whitening Gel Syringes ($139.95) or 9 Whitening Gel Syringes ($154.95).  Each 3cc Hi-Intensity Whitening Gel Syringe normally lasts 3-4 full applications (one application includes both top and bottom mouthpieces).  
Why not start the New Year off with a brighter, whiter smile?  Give Smile Brilliant a try!