With Budsies you can turn your child's art into a a stuffed creation and have it delivered right to your door. It's so neat and makes a wonderful, unique gift your kids will enjoy.
This post may include affiliate links.
I was able to have my eight year old daughter create her ideal Budsie. She decided to draw a mermaid since she loves all things mermaid. After a couple tries (she wasn't satisfied with her first drawings) she drew the prettiest mermaid princess ever. She has a green tail, with a pink crown and accessories and long flowy brown hair. After she was finished with her drawing, I took a picture of it with my iPhone and sent it in.
The ordering process is very easy. Once my photo was submitted, I described the drawing to the creators to provide as much direction as possible to help them understand the artwork.
Features, colors, & even mood are all helpful tips to share. Once that's done, the waiting begins. It does take some time for your custom Budsies to be made. However, it's definitely worth the wait. They'll email from time to time to update you on the status of your order and once it's complete they'll notify you and send you a tracking number.
There are two sizes of Budsies to choose from – 16″ or 30″. We upgraded to the 30″ Budsie and it's awesome. You can also get an authentic Budsies birth certificate for an additional $5 fee.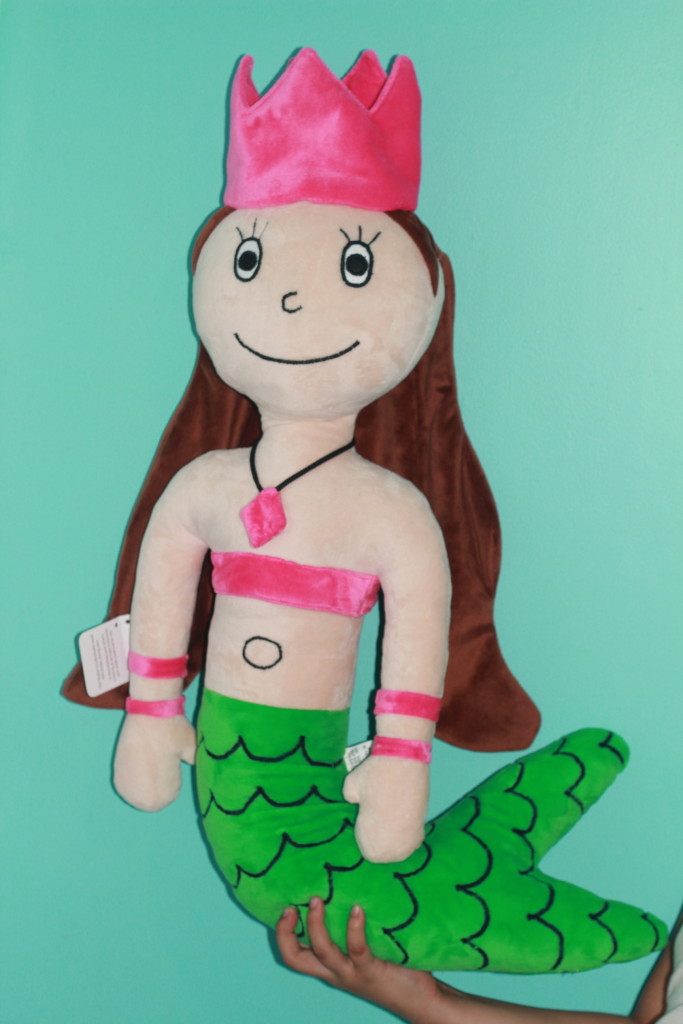 I was so excited to see the final creation and was thrilled with the outcome. It looks so much like my daughters drawing it really is amazing! I love how they add in every last detail. Budsies are very well made and of outstanding quality. Anyone, young or old, will have a great time creating a Budsie of their own. My five year old really wants to make one now that she's seen her sisters, so I'll have to get one for her as well. She's already working on her drawings!
Budsies make an incredibly unique gift for young and old alike. Children will love it, and grown-ups will enjoy creating different plush figures as well. It's a great way to get creative and use your imagination. 16″ Budsies are $89 and 30″ Budsies are $118. If you'd like to get Budsies for a Christmas gift, I'd recommend a Gift Certificate or Creativity Kit so the recipient can design and create a Budsie of their own.