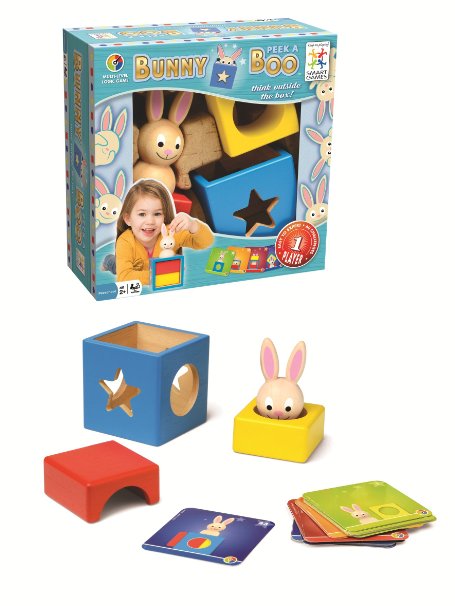 Bunny Peek A Boo is a fantastic learning game for young kids. Made for children ages two and up, this game has won multiple awards including the Parents Choice Silver Award, Dr. Toys Best Green Award Winner, and the ASTRA Best Toys for Kids 2013 award among others.
Bunny Peek A Boo is very well made, high quality toy for kids.  All pieces are made of sturdy wood. The set includes 3 wooden blocks, one adorable wooden bunny, and 60 challenge cards. The blocks are a bold red, yellow and blue. Bunny Peek A Boo is a fantastic and fun introduction to concepts such as above/below, inside/outside, visible /hidden, etc. It develops logical reasoning, strategic planning and visual and spacial perception.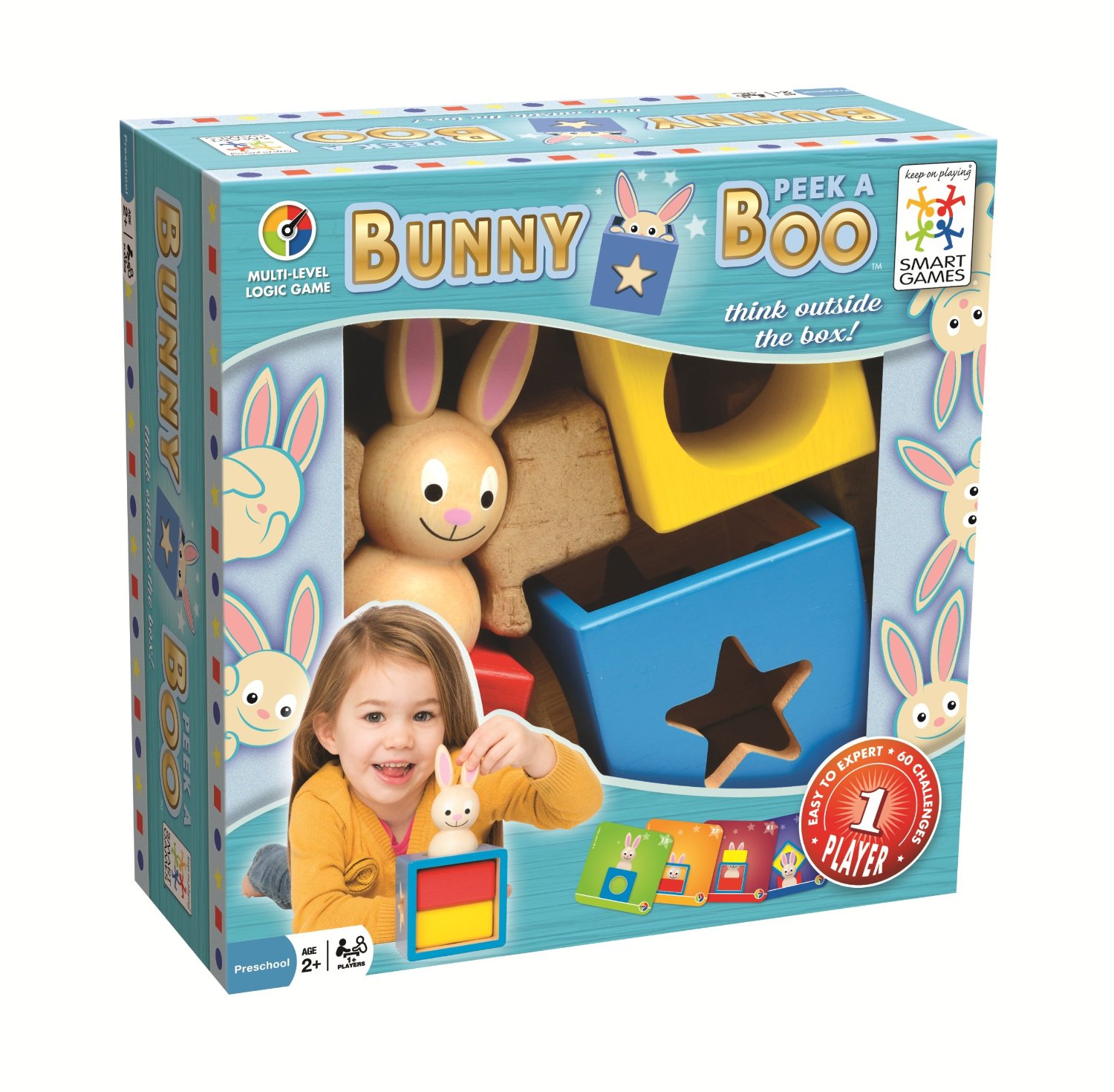 To play you must first choose a challenge card. Then, you must try your best to build what is shown on the challenge card, using one or more blocks and the bunny. When the front view of your construction matches the image on the challenge card, you've figured it out. Kids as young as two will be able to play all by themselves.  Challenge cards come in four different levels, so it's a great game that can grow with your child or be enjoyed by multiple ages. The starter cards are simple, and easy to figure out while the master cards require more thought.
Kids may choose to play, build and use their imaginations with these blocks rather than doing a challenge, and that's ok. Toys and games that can be played in multiple ways are always great for a childs development.
Bunny Peek A Boo is a fun gift for older toddlers and preschoolers. Any toy that enhances a child's learning in any way is always at the top of my list of great gift ideas. It's currently selling for just $26.99 on Amazon.