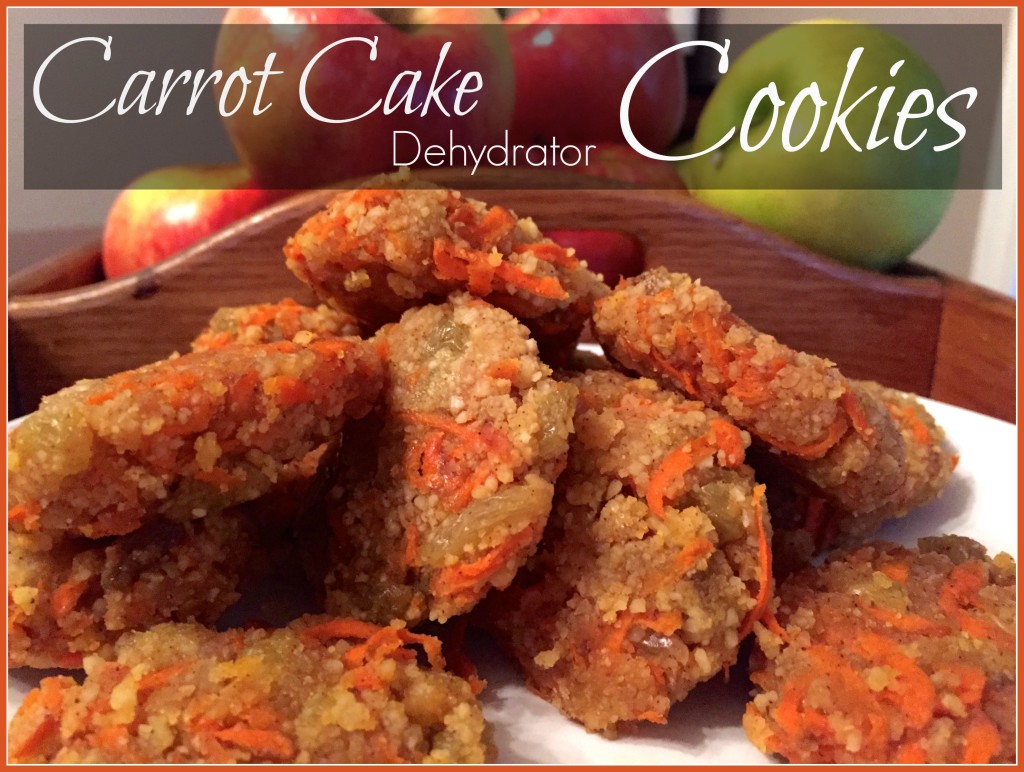 Disclosure:  I was provided with a product from Ronco in exchange for this post.  All thoughts and opinions are my own.
There's so much you can do with a food dehydrator, from making dried fruits to beef jerky and even potpourri!  I've wanted one for a while now as my family often eats dried fruits for a snack and buying them from the grocery store does add up.  I recently received the EZ-Store 5-Tray Turbo Dehydrator from Ronco and I can't wait to save some money by making my own healthy snacks.
Did you know you can make cookies with a food dehydrator?  Yes, you sure can and I didn't even realize that until recently!  Doesn't that sound yummy?  I sure think so.
I was shared a recipe for Carrot Cake Dehydrator Cookies by Chef Paja.  I think they're amazing.  This time of year, we are continuously around so many sugary sweets, and it'll only get worse as Halloween draws near.  It's time we take a break from all the unhealthy sugary foods, and enjoy a yummy, nutritious treat.  These Carrot Cake Dehydrator Cookies are a great healthy alternative to sugar-filled cookies.  They're no-bake, gluten free and vegan.  If you like Carrot Cake, I'm sure you'll enjoy these!
Ingredients
2 cups almond flour
2 cups carrots, grated
1/2 cup golden raisins, chopped
1 tsp. almond extract
3 tablespoons maple syrup
6 tablespoons unsweetened coconut milk
1/2 tsp. cinnamon
1/8 tsp. cloves
1/8 tsp. allspice
1/8 tsp. nutmeg
Directions
In a medium sized bowl add almond flour; mix in carrots, raisins, and spices. Mix thoroughly.
Stir in wet ingredients; almond extract, maple syrup, and coconut milk. Thoroughly mix all ingredients to form a paste like consistency.
Line one tray of your turbo dehydrator with parchment paper.
Form silver dollar sized carrot cake cookies and place onto parchment-lined tray. Your yield will be around 20 cookies.
Dehydrate for 4 hours at 125 degrees. Rotate tray once or twice during dehydrating process.
The cookies are done when they are firm yet sill moist.
Store refrigerated in an airtight container.
If you decide to make these, let me know what you think.  What are some other things you make in your food dehydrator?