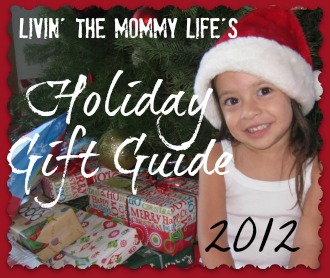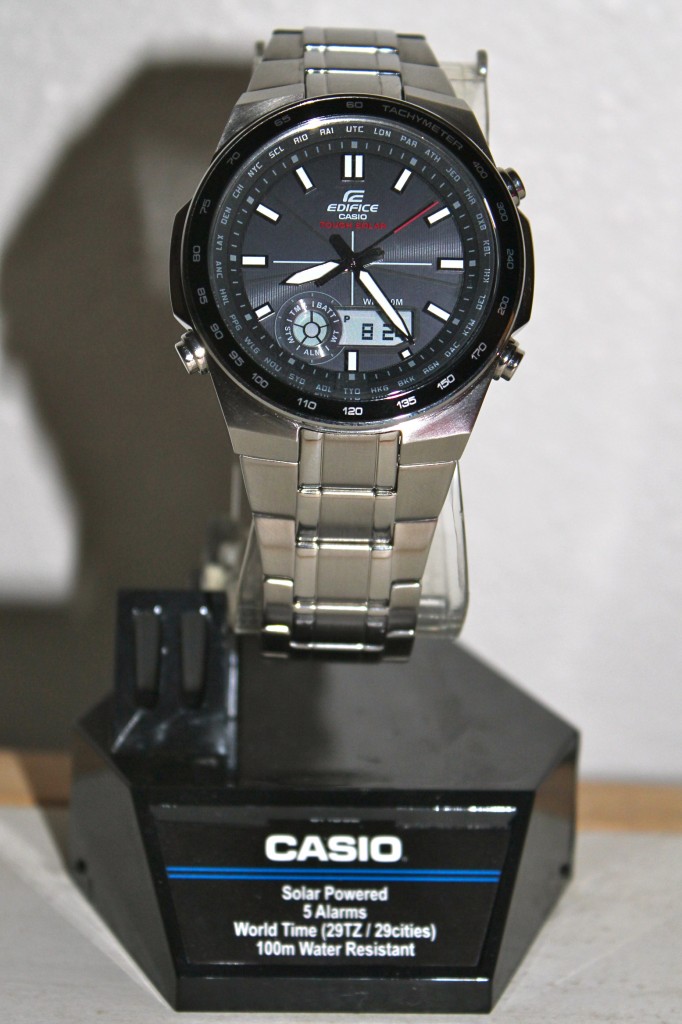 The Casio EDIFICE EFA134SB is a classic timepiece.  It is stylish, practical, simple and well made.   The silver-toned stainless steel band looks great.  Not only is this watch is perfect for every day wear, it is stylish enough to be worn for more dressy occasions as well.
One of the neatest features of the Casio EDIFICE EFA134SB is that it is solar powered!  The rechargeable battery will charge as long as it is exposed to a bright light.  According to the User's Guide, just eight minutes of  exposure to outdoor sunlight should be enough to generate enough power for normal daily operations.  If you are indoors all day and don't have the option of sunlight, eight hours under indoor fluorescent lighting will be sufficient.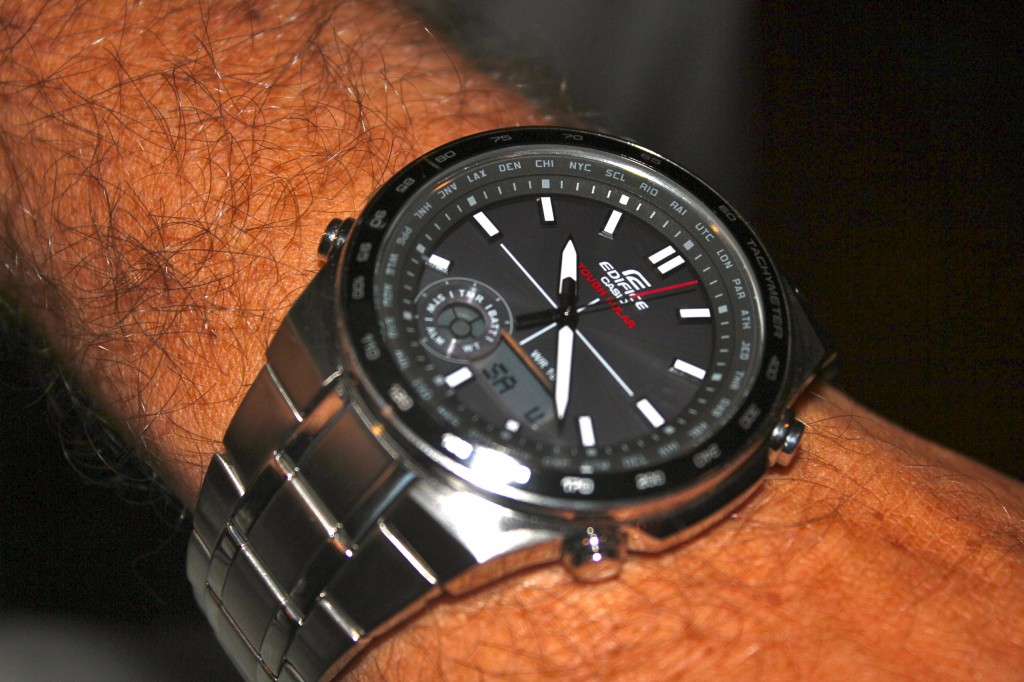 This watch offers both Analog and Digital time.  With the help of the included user's guide I had no problem setting the time and date .  Once the digital time was set it automatically adjusted the Analog time.  This timepiece includes other useful features such as five alarms, world time, a countdown timer, stopwatch, and a yellow LED light to illuminate the face of the watch in the dark.  When testing the brightness of the LED light in a dark room, I found that it wasn't bright enough to read the LCD display.  However,  you can see the hands, so you are still able to tell the time in the dark.   This watch is water resistant, which is an important feature in a watch for my husband.  He'll be able to use it when he surfs and during other water activities as well.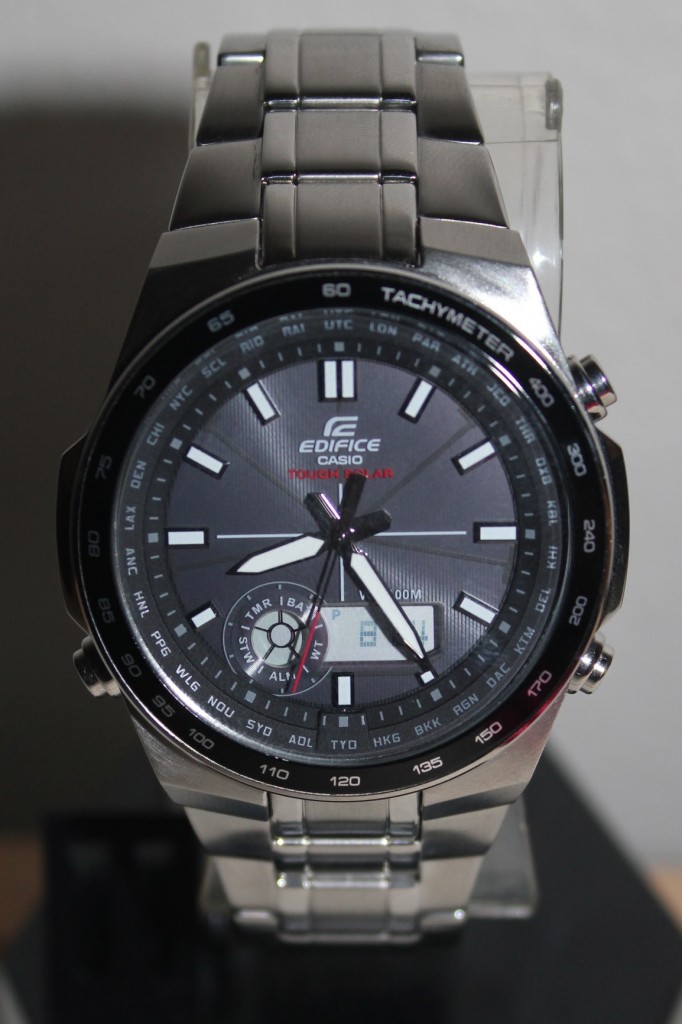 All in all this is a wonderful watch that offers both functionality and style.  It retails for $150 which I think is a reasonable price for a timepiece of this quality.  My husband was in need of a new watch as his just recently broke and he couldn't be happier with it.  If you are looking for the perfect gift for your husband, father, son, or any other man in your life, this is a great option.
Disclosure:  I received this item for review purposes.  All thoughts and opinions are my own.