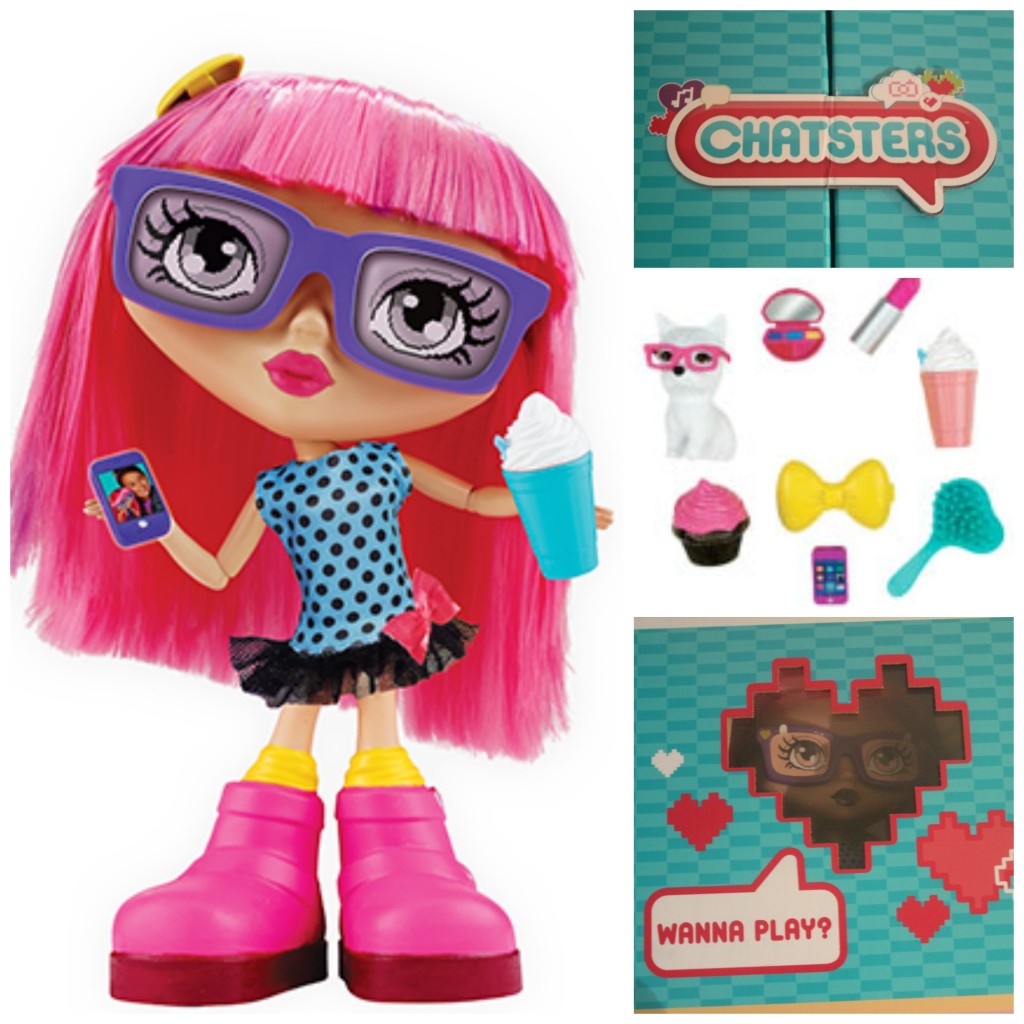 Disclosure:  I received this item for Gift Guide inclusion.  All thoughts and opinions are my own.
Chatsters Gabby is Spin Master's newest interactive doll.  She's a talking, dancing, "thinking", animated toy that's lots of fun and is sure to amaze even the most "tech savvy" kids out there.  She has a fun, silly personality, with a bit of an attitude.  Watch as her personality comes to life when you interact with her accessories and touch sensor glasses.  It's really neat to see all the cool things Chatsters Gabby can do!
Chatsters accessories are equipped with a microchip that allows her to recognize and respond to them.  Her accessories include a lipstick, a cupcake, smoothie and more.  It's very cool to watch and listen as she interacts to each accessory.  She also knows over 25 games and activities for hours of fun.  You'll be amazed by all this doll can do.  She is definitely not your average doll, she's so much more!
One of my favorite features is the mobile app for your apple or android devices.  The app isn't necessary, but if you're able to download it, it's sure to add to the fun!  With the app Gabby can call and text.  You'll also have access to more interactive activities and dance tunes!
Chatsters Gabby is recommended for children ages 4 and up.  I think she's great for 6-8 year olds, although I'm sure older girls will enjoy her too.  I sure do!  Chatsters Gabby retails for $79.99.