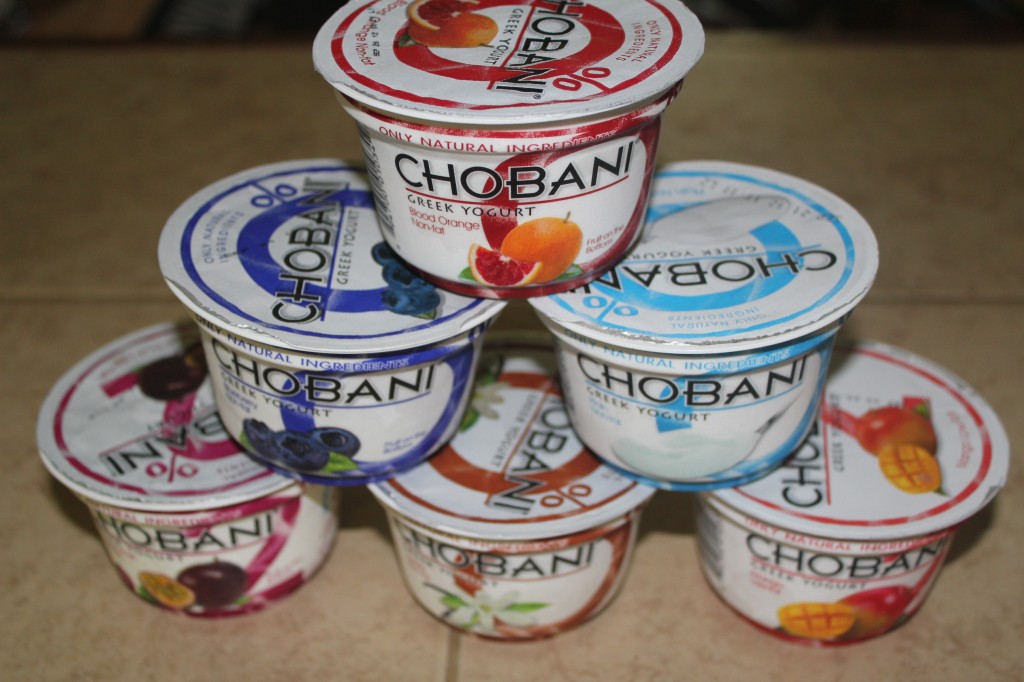 I'm a huge fan of yogurt, and Greek yogurt has become my new favorite!  Chobani Greek Yogurt is so good!  They have a wide selection of flavors to choose from and they offer both non-fat and low-fat versions.
Why is it called Greek Yogurt?
No, Chobani Yogurt isn't made in Greece!  The name comes from the way the yogurt is made.  Chobani Greek Yogurt is made the authentic way.  Thickeners, stabilizers, or Gelatins are never added.  What they do is strain their yogurt to remove excess liquids.  That process makes Chobani yogurts thick, creamy, and full of protein!
Yes, Chobani sure does taste good and what's more important is it's good for you too!  Not only does it have  two times the protein of regular yogurt, it also contains 5 types of live and active cultures including three strains of probiotics.
My family and I were sent a variety case of of Chobani Yogurt to try out.  My daughter and I really enjoyed the Strawberry and my husband liked the Pineapple.  The fruit at the bottom gives the yogurt just the right amount of sweetness it needs.  The plain version is great because you can eat it plain if you like the taste or add a little honey.  I don't care for plain greek yogurt, but just a little honey makes it delicious!  I've been having a yogurt for breakfast and my kids enjoy it as a mid-day snack. I still haven't tried the mango, but I'm excited to as I LOVE mangoes!  They also make a Vanilla Chocolate Chunk that sounds delicious and I'm hoping to find it in my local grocery store so I can give it a try.  Chobani Yogurts will definitely be something we buy again and again.
Want to win some Chobani?
1 Lucky winner will get a CASE of Chobani Yogurt
Enter using the rafflecopter form below
a Rafflecopter giveaway