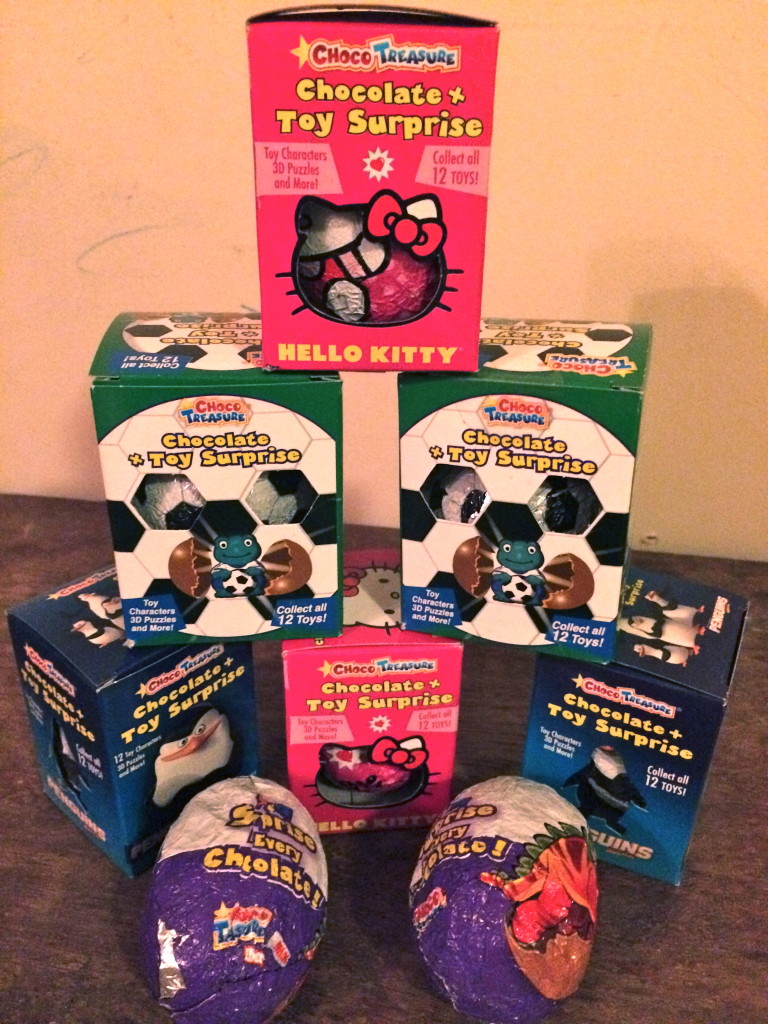 Disclosure:  I received these items for review purposes.  All thoughts and opinions are my own.
There are two things nearly every kid loves – Chocolate & Toys!  Choco Treasure combines both of these in an awesome product kids everywhere are sure to enjoy.
Choco Treasures are made with premium Swiss chocolate.  They come in 4 different collections including Hello Kitty, Penguins of Madagascar, Sports Balls, and the Original Choco Treasure.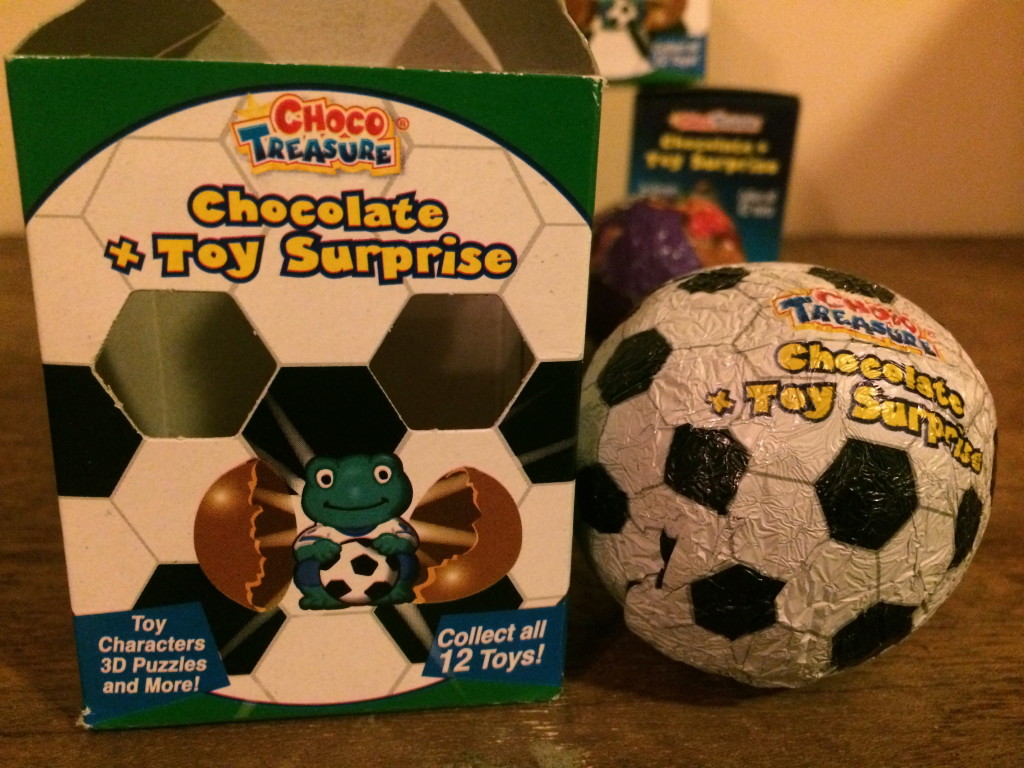 Each egg (or ball) comes individually wrapped.  After unwrapping the foil wrapper you will find a chocolate shaped egg (or ball).  Although it may appear to be solid chocolate, it is not!  There's a fun surprise inside.  It's actually only a thin layer of chocolate – which is tasty by the way!  After eating the thin layer of chocolate, you'll find a plastic egg (or ball).  In the egg you'll find one of many surprises.  I opened up a soccer ball from the "Sports Balls" collection.  In the plastic ball I found a cute penguin figurine.  Along with a variety of figurines, you may also find other surprises such as 3-D puzzles, water squirters, a mini deck of playing cards, and more.  It'll be fun to collect all the different surprises.

Choco Treasure eggs are great!  What I like most about them is the suspense and excitement of opening up the egg to find the special surprise inside.  So far, I've only opened one of the eggs as I'm planning on saving the rest to add to my girls Easter Baskets.  I know they'll just love them!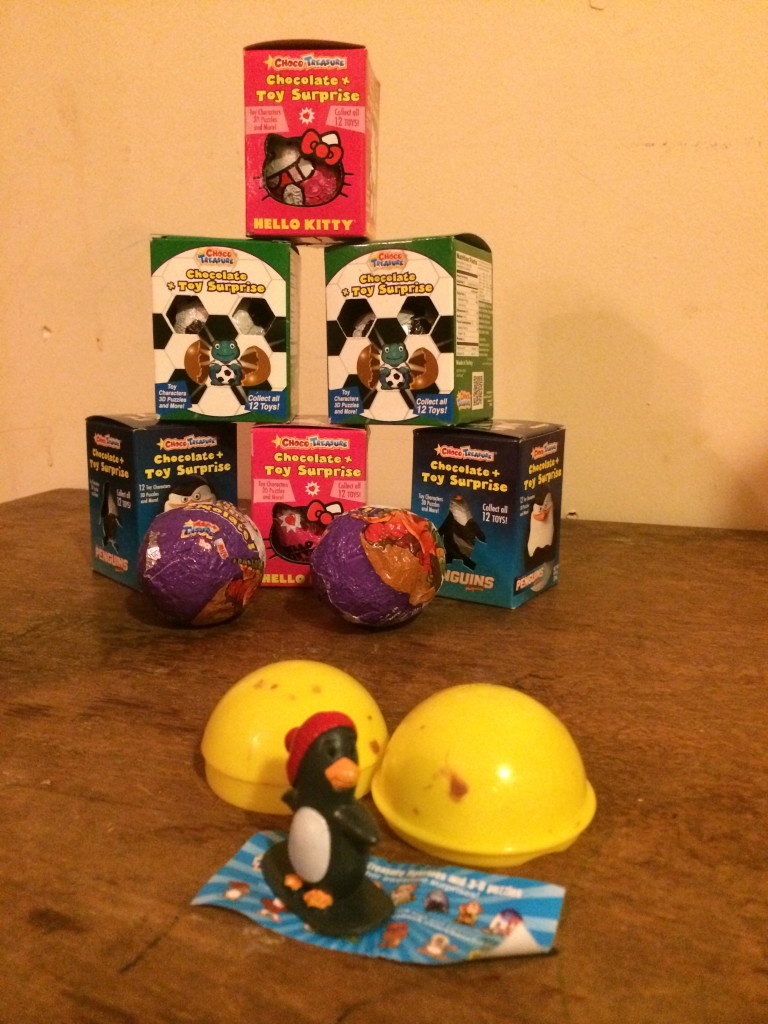 If you're looking for some extra Easter Basket fillers, definitely consider adding a Choco Treasure egg or two.  They are available at ChocoTreasure.com for $14.49 per case of 12.  Individual eggs are also available for $1-$1.49 each at various retailers nationwide including Dylan's Candy Bar, Target, World Market, Dollar Tree, Albertson's and more.  Share the fun and excitement with your kids and get them some Choco Treasure eggs to enjoy!